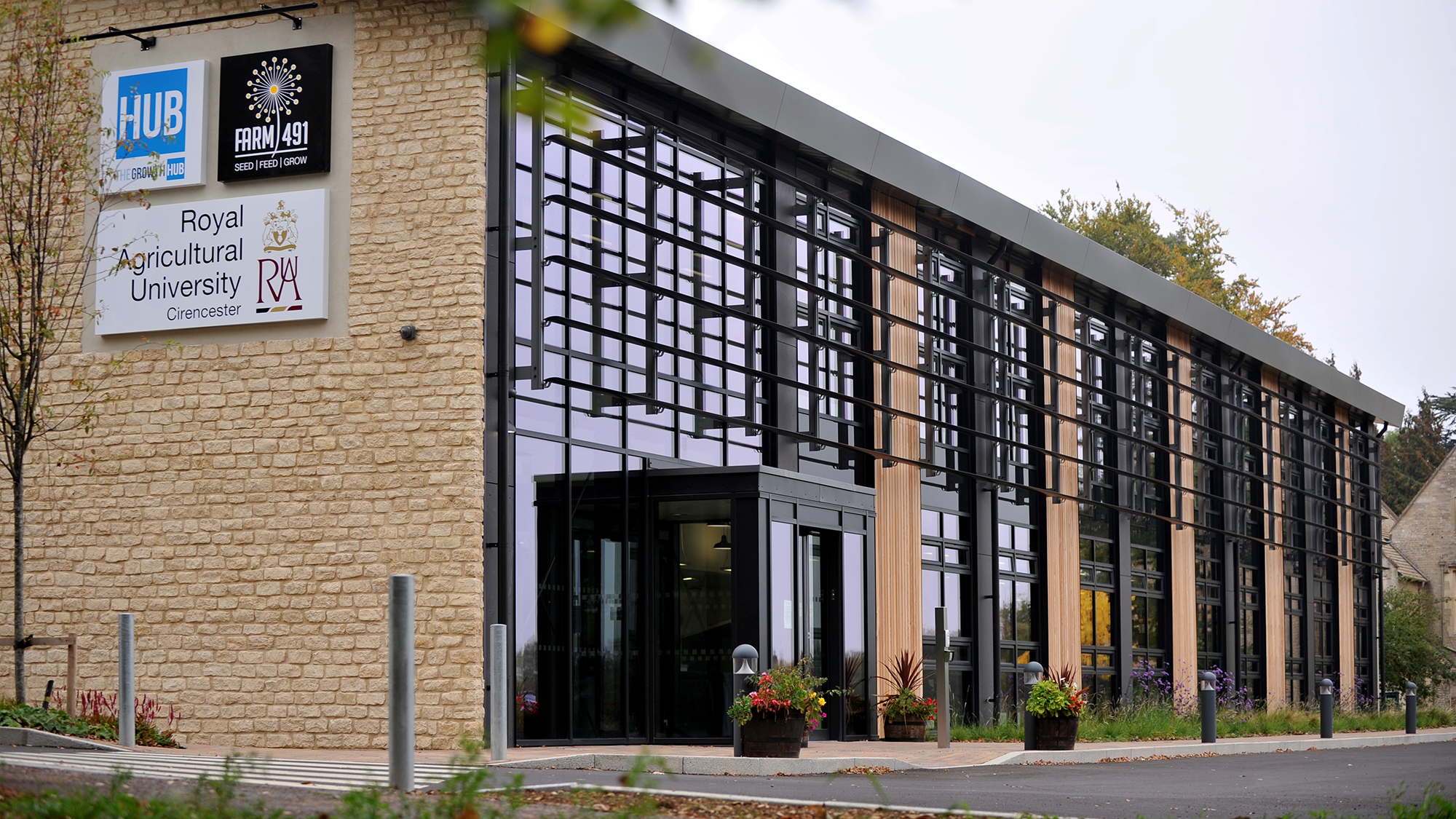 Cirencester Growth Hub
---
Find us at:
Royal Agricultural University,
Stroud Road,
Gloucestershire
GL7 6JR
WE'RE OPEN FOR BUSINESS
The Cirencester Growth Hub is now open for business.  We offer co-working spaces, meeting rooms and Business Navigator support on our stunning campus at the Royal Agricultural University. There's no need to book, visit us any time between Monday to Friday, 9am - 5pm for a tour and a taste of what the Cirencester Growth Hub has to offer.
---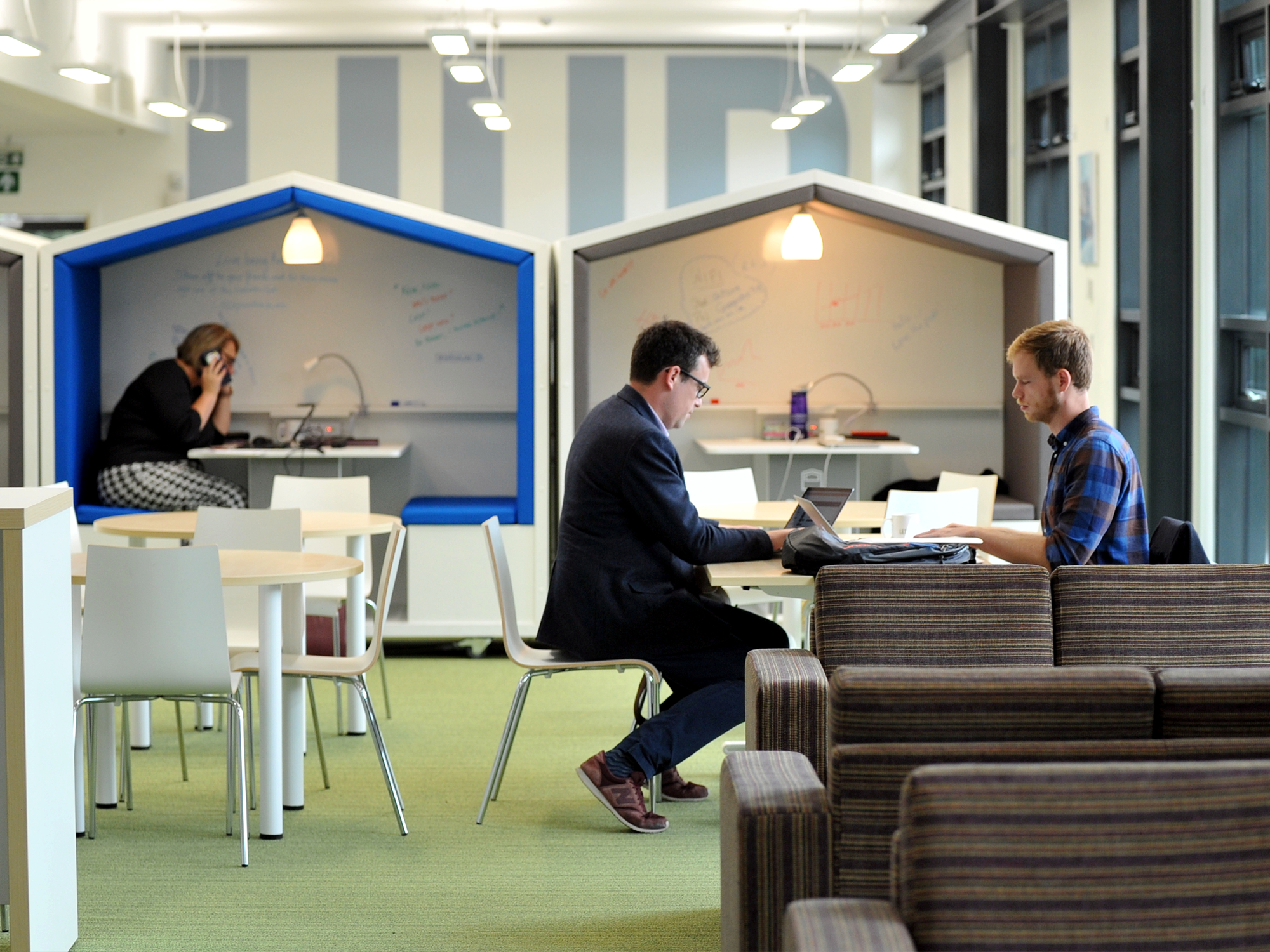 Our Growth Hub Service
SERVING CIRENCESTER AND THE COUNTY
Nestled in the capital of the beautiful Cotswolds and placed in between the RAU and the Cirencester College, the Cirencester Growth Hub is the perfect place to work and meet like-minded professionals in a relaxed atmosphere surrounded by green spaces.
Whether you're a small business or part of a corporate team, The Growth Hub is the place for you.
Promoting entrepreneurship, innovation and business growth in the area, the Cirencester Growth Hub provides support to businesses of all types in the region, from pre-start through to existing companies and organisations looking to grow. 
There are co-working and office spaces, meeting rooms, casual membership access, access to business advice and workshops, and free wifi, tea and coffee.
You can also access support from Business Navigators on-site in Cirencester, and other services throughout The Growth Hub network.
---
Our Spaces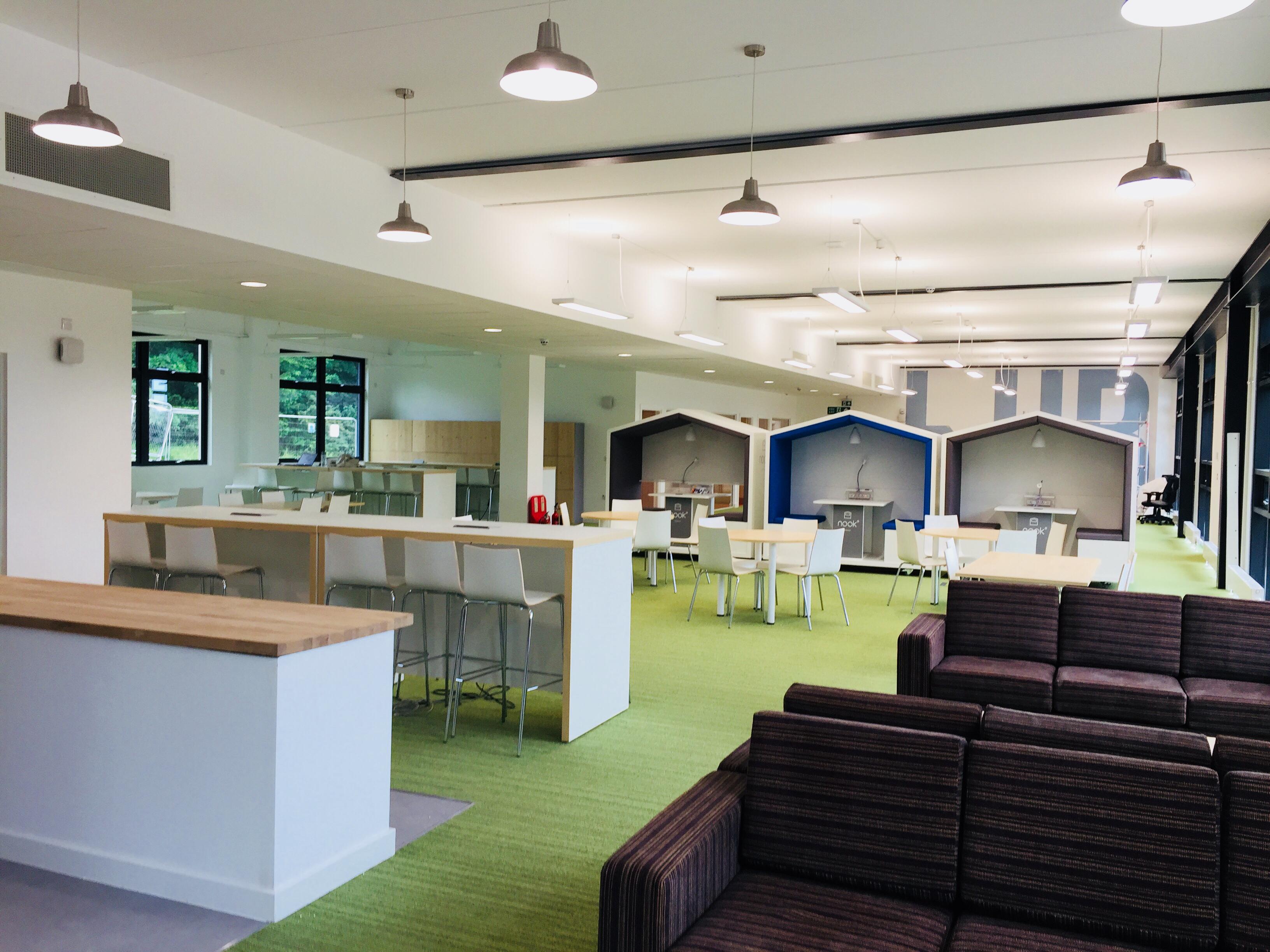 Open Space
Hot desks, free tea, coffee and wi-fi. A great space for getting your head down or bringing clients for meetings. Just like all of our rooms, you can take advantage of our free wifi, tea, coffee and parking all day.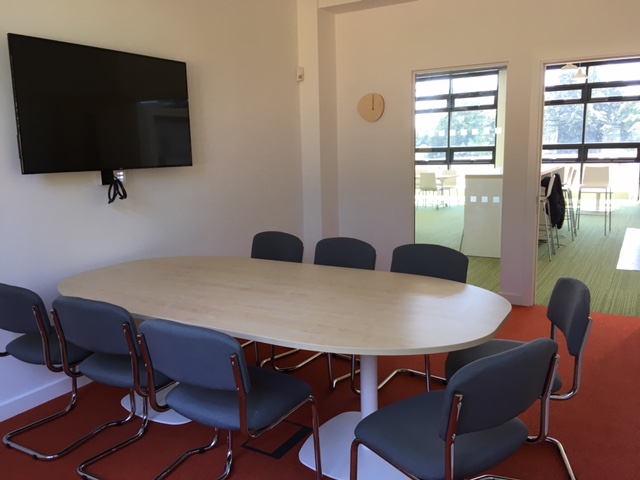 The Potting Shed
An intimate space for up to 8 people. The perfect space to sign a contract or discuss your business strategy with your team. This meeting room is five steps away from the coffee machine! Smart screen and white board provided. £25/hour or £100/day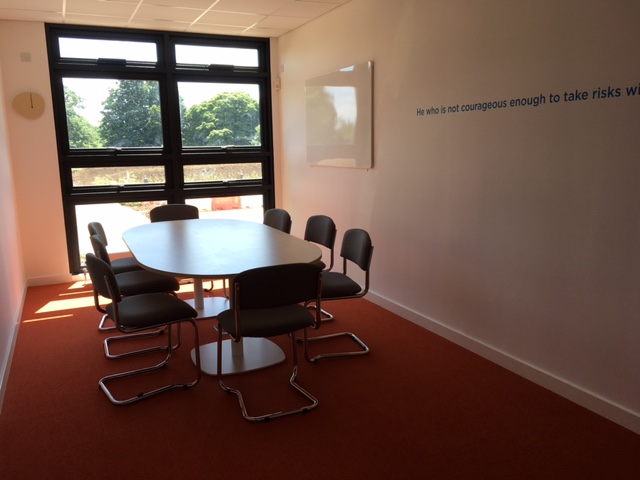 The Granary
A modern and airy space perfect for staff or client meetings, which will seat up to 12 people. Smart screen and white board provided as well as free wifi, parking, tea and great coffee. £30/hour or £120/day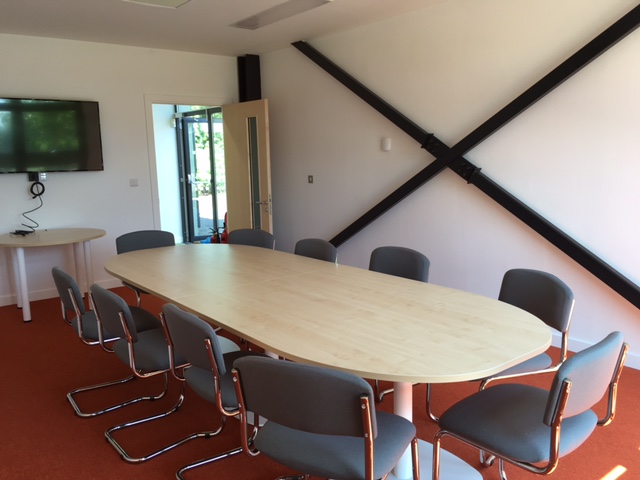 The Parlour
Our largest meeting room, featuring a modular table that can be used for meetings, or training/workshops in a classroom style. Smart screen and white board provided. The space will seat up to 14 people. £35/hour or £140/day.
---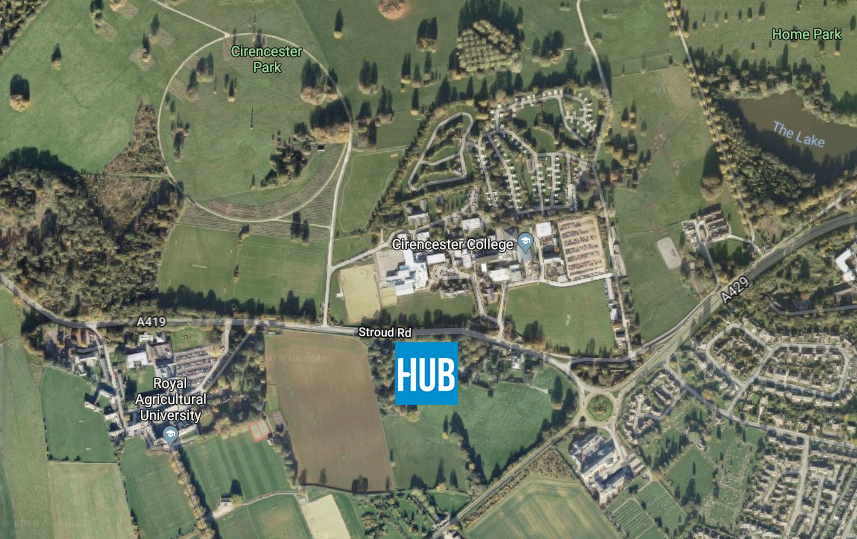 Explore this location
The Cirencester Growth Hub is based on the Royal Agricultural University campus. You can find the road entrance opposite Cirencester College and a footpath via the main university buildings. Free parking is available for Growth Hub visitors.
All business support is fully-funded by the European Regional Development Fund (ERDF) at no cost to you, as it is throughout The Growth Hub network.
---
To find out more, please get in touch.
To apply for support, please complete this application.
To join as a member or book a room, click here.
---