COVID GRANT FUNDING AVAILABLE
Breaking News: Small and medium sized businesses will have access to grants to help them plan their post-COVID recover. This can fund access to  new technology and other equipment as well as professional, legal, financial or other advice to help them get back on track. The support will be fully funded by the government from the England European Regional Development Fund and distributed through The Growth Hub.
To find out more about the COVID-Recovery grants, click here. 
The Growth Hub Approach
Finance & Funding

This online tool can help you start to establish what financial support is available for you and your business. Find out which funding scheme you're eligible for, and which is most appropriate to the challenges and opportunities you're facing.
We know it can be hard to know where to start, and our expert Business Navigators and Guides keep up to speed on the latest funding schemes and grants available so make sure you get support from them if you're looking for finance options.
If you're self-employed or a member of a partnership and have been adversely affected by coronavirus (COVID-19) find out if you can use this scheme to claim a grant. 
To find out more about the SME Recovery and Kick-starting Tourism grants being administered via the Growth Hub, visit their dedicated Hub here. This contains all the information you need to know about before applications open at 10am on September 28th.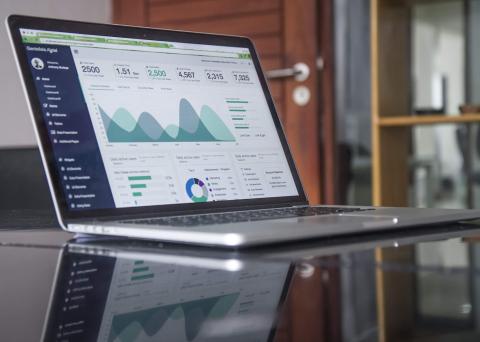 People & Skills
Furlough and Statutory Sick Pay
Businesses now have the flexibility to bring furloughed employees back to work part time as part of the government's plan to re-open the UK and kick-start our economy. Individual firms will decide the hours and shift patterns their employees will work on their return, so that they can decide on the best approach for them - and will be responsible for paying their wages while in work. 
From August, the level of government grant provided through the job retention scheme will be slowly tapered to reflect that people will be returning to work. Businesses will be asked to contribute a modest share, but crucially individuals will continue to receive that 80% of salary covering the time they are unable to work.
More information about the changes can be found here.
31 July is the last day that you can submit claims for periods ending on or before 30 June. The latest news, application portals, and guidance are available from gov.uk.
You may be able to use the Coronavirus Statutory Sick Pay Rebate Scheme to reclaim employees' coronavirus-related Statutory Sick Pay.
Upskill yourself and your team for free
If you're looking to develop new skills in yourself, or your team members, to support the new direction your business may be taking, our online programme of workshops and 1-2-1s are all free of charge and especially designed to help you grow.
Apprenticeships
If you are providing apprenticeships through your business, guidance has been produced to ensure apprentices can continue and complete their apprenticeship, despite any break they need to take as a result of COVID-19, and to support providers during this challenging time.
Pensions
The Pensions Regulator has produced guidance to help you navigate how COVID-19 could impact automatic enrolment and DC pension contributions.
Reopening and working safely
Employers that want to reopen their business have a legal responsibility to protect their employees and other people on site. Employees can use this guidance to check what their workplace needs to do to keep people safe. Additional guidance is available to help you complete a risk assessment and support you to maintain records of staff, customers and visitors to support NHS Test and Trace.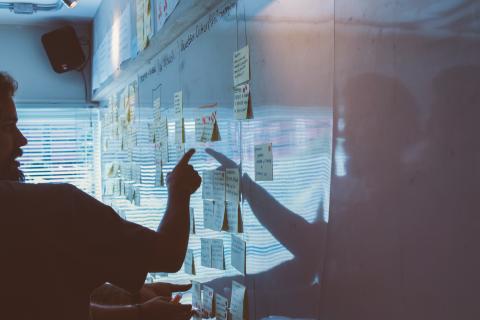 Additional Resources
To help you and your team get back to work safely, there may be some changes you need to make at your workplace. We have a directory of Gloucestershire businesses that can supply the products, equipment, signage or fixtures you need. 
Your local Council will be able to provide additional support and resources: 
HMRC have online help set up to help businesses and self-employed people concerned about not being able to pay their tax due to coronavirus. The best way to get help from HMRC on any topic is to contact them online. Alternatively, you can call them on 0800 0159 559.
You can contact the government's Business Support Helpline for free advice
Recovery Advice for Business
The Recovery Advice for Business scheme, supported by the government and hosted on the Enterprise Nation website, will give small firms access to free, one-to-one advice with an expert adviser to help them through the coronavirus pandemic and to prepare for long-term recovery. 

Advice offered will include bespoke, specialist assistance from accountancy, legal, and advertising to marketing, recruitment and digital to help businesses adapt to difficult circumstances and to bounce back as the UK economy recovers.
Business Representative Organisations and Trade Associations
The government is working closely with Business Representative Organisations and Trade Associations to support the national response to coronavirus. Access the a directory of these organisations here. Many of these organisations are also happy to respond to non-member queries related to coronavirus. Many of their websites also include sector-specific guidance and Q&A. This list does not cover all trade associations and business representatives.
Can you offer help?
Are you able to offer coronavirus (COVID-19) support from your business? Via an online form, you'll be asked some questions about the type of support you can give. You'll then be contacted as soon as possible if your support is needed.
Make your voice heard
We want to make sure our support and resources are helping you with both the challenges and opportunities you are facing. We would like to understand what support you've already accessed, what support you need looking forwards, and what impact COVID-19 has had, and will have, on your business. Make your voice heard in our new survey here.