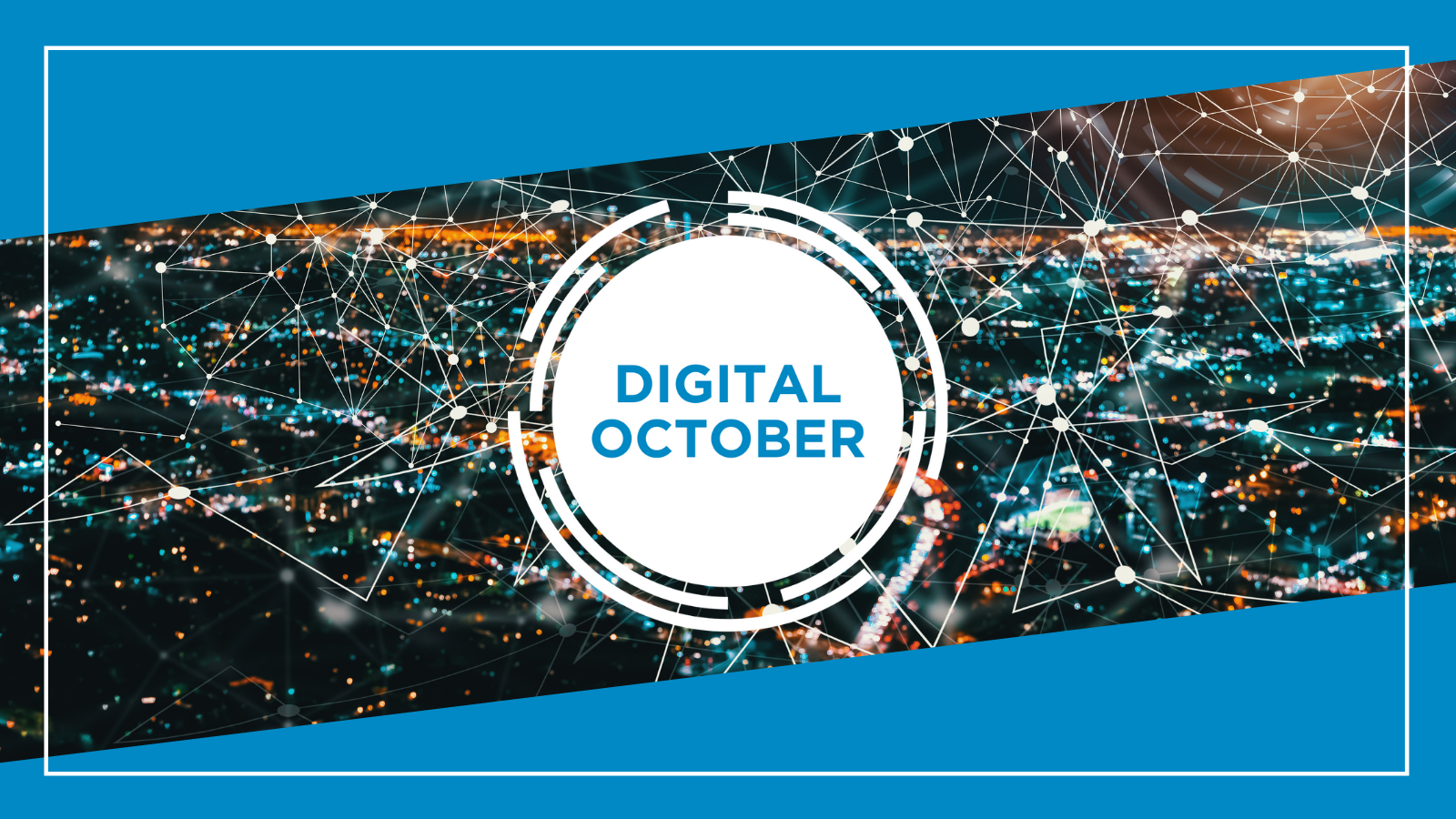 To support businesses who are investing in a digitally powered recovery, The Growth Hub is launching Digital October; a month of free digital focused events, workshops, webinars and one-to-one coaching sessions to equip businesses with the essential skills they need to thrive.
In July, GFirst LEP in partnership with our Local Authorities rolled out Covid-19 Digital Recovery Grants of £3,000 to support digital recovery projects for Gloucestershire SMEs. Hundreds of businesses stepped forward to apply for the grants, highlighting the sheer demand and need for businesses to develop their digital strategy and skills as a result of the pandemic.
The grant application process revealed Social Media, SEO and creating quality digital content were high on SMEs agenda and would play an essential role in their recovery.
Whilst not every business who applied could be successful in receiving a grant, GFirst LEP and The Growth Hub are committed to insuring all SMEs in Gloucestershire receive the digital support they need – for free.
Throughout the month of October, Gloucestershire SME business owners and leaders can learn digital skills including how to set up and run Facebook and Instagram adverts, how to create video content to drive more website traffic, how to broadcast through podcasts and how to market on social media.
SMEs can get involved in free events and workshops hosted by partners including Skylight 9, Eight Interactive and Made4U Podcasts.
Sarah Danson, Director of Strategic Growth GFirst LEP said; "Digital October at The Growth Hub offers a wide range of free courses and resources to Gloucestershire businesses, there has never been a better time to engage with your local Growth Hub and access new skills which will enable your business to develop and grow."
Gloucestershire SMEs are encouraged to contact their local Growth Hub to make use of the free business support available and discover all the ways The Growth Hub can help transform your business.
View digital themed events in October below, or head over to the event section of our website to view all events at The Growth Hub: www.thegrowthhub.biz/events
Cheltenham Growth Hub Cyber Week: Making Cyber Less Scary
South West Cyber Resilience Centre | Monday 25th October 2021 | 10:00 - 11:30
Online via Zoom
Synack | Tuesday 26th October 2021 | 10:00 - 11:30
Hub8 Cheltenham
North Green Security | Wednesday 27th October 2021 | 10:00 - 11:30
Hub8 Cheltenham
Pentest People | Thursday 28th October 2021 | 10:00 - 11:30
Hub8 Cheltenham
North Green Security | Friday 29th October 2021 | 10:00 - 11:30
Hub8 Cheltenham
We are here to support you
The support doesn't end with October. For free business support, events and workspace, contact your local Growth Hub in Tewkesbury, Gloucester, Cheltenham, Forest of Dean, Stroud and Cirencester.