16th
March 2021
|
09:30 - 13:00
WORKSHOP
Event description
We all know everyone is feeling the strain at the moment either trying to juggle home school with work or just not being able to make any plans – we all need that holiday! There are so many amazing people out there who know how to make us feel that little brighter in our mind, body and soul. We wanted to bring something together that covers all areas of Wellbeing and are really excited to welcome four amazing people to join us in this online workshop.
Please note, this workshop will be held on Zoom. The online workshop format gives you the chance to fully participate in group discussion via video, ask questions throughout the session, learn from like-minded business owners, and build connections. Our online workshops work in the same way as our standard events, with a limited number of attendees, and an expert Delivery Partner leading the session, to ensure you're able to receive personalised support.
What will I learn?
Trish Tucker May - will talk about food and nutrition to support your health goals during lockdown including the best foods for sleep and energy.
Emma Clout and Atlanta Rayner - will teach us how to build our own resilience toolkit and implement some positive changes into our lives.
Purusha Gordon - will talk about the Pillars Of Health and Wellbeing as well as an exercise looking at the 'Circle of Life' tool.
Kiki Stanton - will talk to us about creating purposeful and powerful habits including how to rest better and how to slow down.
Who should attend?
Any and all local Gloucestershire Businesses.
About the speaker
Location
Stroud Road Cirencester Gloucestershire GL7 6JR
Event organised by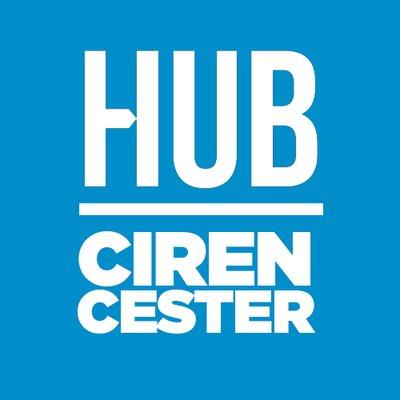 Cirencester Growth Hub
The Cirencester Growth Hub is based at the Royal Agricultural University in Cirencester. Partnered with both the University and GFirst LEP, The Growth Hub is here to help every Gloucestershire business grow.
---
Key themes
Apply to attend this event
Sorry, this event is full
You might also be interested in
20th
April 2021
|
09:30 - 12:30
ONE-TO-ONE: Business Premises - How to plan your property needs
Free One-To-One event
Cirencester
Apply to attend
19th
May 2021
|
09:00 - 15:00
ONE-TO-ONE: How to get more website traffic
Free One-To-One event
Gloucester
Apply to attend
23rd
June 2021
|
09:00 - 15:00
ONE-TO-ONE: How to get more website traffic
Free One-To-One event
Gloucester
Apply to attend