18th
November 2021
|
10:00 - 13:00
ONE-TO-ONE
Event description
We all have brilliant ideas on how to innovate and change business. Sometimes they occur in the shower, on the beach, in bed and occasionally even in the office. But how do you take them forward? This interactive session shows how you can build on your ideas, make sure they are good and get them ready to launch.
Please note, this session will be on location. Please see below for address and further information.
What will I Learn
How to plan for success in innovation and change.
How to avoid some of the pitfalls faced by innovators.
How to use data to provide insights for your innovation.
How to communicate your ideas to different stakeholders.
Hints and tips on preparing your innovation and ideas.
Who should attend?
Entrepreneurs, Innovators and people who want to drive innovation and change in their business.
About the speaker
Andrew Hunt , Migrators Consulting Ltd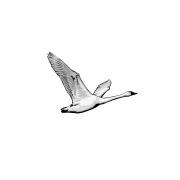 Andrew has over 30 years' experience in the world of data management and major transformational change; working for leading international organisations including Barclays Bank, BP, Eurocontrol, Novartis, RBS and Shell. Building from a foundation of managing complex digital and data projects, Andrew has established a successful career as a consultant advising on digital strategy and its implementation.
Location
Ground Floor, Building Seven, Vantage Point Business Village, Western Ave, Mitcheldean Gloucestershire GL17 0DD
Event organised by
Forest of Dean Growth Hub
The Forest of Dean Growth Hub is based at Vantage Point. Partnered with Vantage Point, The Forest of Dean Growth Hub is here to help every Gloucestershire business grow.
---
Key themes
Apply to attend this event
Sorry, this session is full
Sorry, this session is full
Sorry, this session is full
You might also be interested in
|
ONLINE WORKSHOP: How to set up and run Facebook and Instagram ads
event
Gloucester
Apply to attend
|
WORKSHOP: How to create a months worth of social in a matter of hours
event
Cirencester
Apply to attend