Back to events
WEBINAR: From Fragile to Agile - Innovating in Uncertain Times
12th
December 2019
|
10:30 - 12:00
Workshop
Event description
Uncertainty is the new normal. The political climate makes it hard to make choices for your business. But many firms grow and flourish in these times. What do their leaders do differently, to enable their organisations to thrive in uncertain times? Join an interactive webinar with innovation experts The Innovation Beehive, to learn how to adopt an Agile Mindset for your business and uncover new opportunities for growth to accelerate the potential of your business.
What will I learn?
The context of uncertainty and the drivers of volatility, and why Brexit is just one aspect of the challenges you should be considering.
How to build agility into your ways of working.
How to build an organisational mindset for agility so that you can work with Focus, move with Pace, and adopt an Experimental Mindset.
A framework for spotting opportunities for innovation in your market and building ideas to remain ahead of the game.
About the speaker
Laura Gelder-Robertson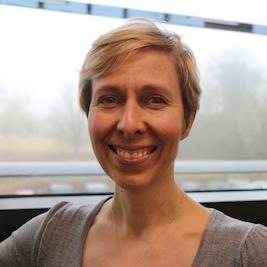 Laura Gelder-Robertson is Strategy Director with The Innovation Beehive, a company which for the last 10 years has been at the forefront of innovation consultancy. Her two decades of experience in Innovation have seen her develop disruptive innovations and customer experiences for the likes of LEGO, Waitrose, Barclays Bank, and Innocent Drinks. She collaborates with cross-functional teams around the world to develop the right focus, mindset and fresh thinking to come up with game-changing ideas. Laura is passionate about Insight, Ideas and Implementation. Having run 100+ innovation projects she has a plethora of innovation tools and technologies at her disposal. She is passionate about co-creation, diversity and inspiring future generations to innovate and to do so in a sustainable way.
Zac Curtis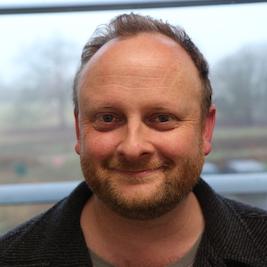 Zac Curtis is Capability Director with The Innovation Beehive, and is on a mission to release the creative potential of people at work. Working with a wide variety of clients from NSG and McDonalds, to Lloyds Bank and Google, he works alongside and inside companies to ensure that their workforce are enabled to deliver effective innovation through a changed mindset. He also works on psychometric projects, leadership, culture, values and other areas to ensure that his clients are reaching their goals creatively and effectively. With previous experience running his own businesses in the 2000s, he later became Learning & Development Director with FTSE listed Regus PLC, then HR Director for the same company. Following that, he handled employee performance for the Global media tech company Getty Images.
Location
The Growth Hub University of Gloucestershire Oxstalls Lane Gloucester GL2 9HW
Apply to attend this event
You might also be interested in
29th
January 2020
|
09:00 - 12:00
ONE-TO-ONE: How to Start an Eco Business
Free One-To-One event
Tewkesbury
Apply to attend
28th
January 2020
|
10:00 - 13:00
ONE-TO-ONE: How to Take your Product from Idea to Reality
Free One-To-One event
Cirencester
Apply to attend
30th
January 2020
|
09:00 - 12:00
ONE-TO-ONE: How to Plan Well and Maximise Profits
Free One-To-One event
Gloucester
Apply to attend