Back to events
WORKSHOP: How to Maximise Your Business Return from Operational Property
11th
April 2023
|
10:00 - 13:00
WORKSHOP
Event description
Patrick will explore current challenges for the business premises and the impact it might have on business performance. It is run as a 'live' event for up to 10 delegates and equips business owners and Directors with confidence to identify all the issues and challenges they have, both with their current property as well as any future premises they need to be considering. The workshop enables delegates to ensure their property is 'fit for purpose' and that property is included in their business plan.
Please note, this workshop session will be on location at our Forest of Dean Hub. Please see below for address and further information
What will I Learn
Techniques for setting and deciding key business property requirements
Setting the requirements for short medium and long term
Is your property currently fit for purpose?
Due regard for....

Space Planning
Corporate Responsibility (eg Health and Safety)
People welfare
Rent Rates Tax & Budgets
Locations, Location, Location
Building maintenance programme
Future proofing

Prioritisation of demands
Setting a a 5 year and 10 year property plan for your business plan
Who should attend?
Business owners, CEOs, Managing Directors, Operations Directors and Managers, Property & Facility Managers.
What did people think?
I found your property workshop extremely helpful with lots of useful and unthought of advice. I have my notes ready for when we begin the search for our next premises – which will be sooner than I would have planned thanks to Patrick - The Paperback Shop.
I have to say thanks so much for your advice and I'm keen and ready to make the plunge now - Whittals
Event Accessibility
The Growth Hub is committed to providing universal access to all of our events. Please contact the Forest of Dean Growth Hub team on forestofdean@thegrowthhub.biz or call 01594 546661 to request disability accommodations. Advance notice is necessary to arrange for some accessibility needs so we request you contact us at least five working days before the event whenever possible.
About the speaker
Patrick Downes , Trust in Property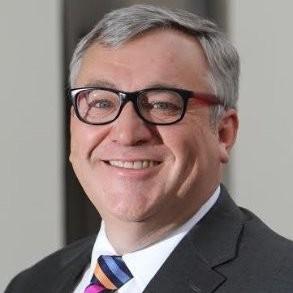 With over 35 years of Property experience Patrick established Trust In Property as a Sole Practitioner in 2020 creating an independence to work with new set-ups, growing businesses, businesses where property is needed for development and merging/acquiring businesses; for companies, trusts, charities and private owners.
Location
Vantage Point Business Village, Ground Floor, Building Seven, Western Avenue, Mitcheldean Gloucestershire GL17 0DD
Event organised by
Forest of Dean Growth Hub
The Forest of Dean Growth Hub is based at Vantage Point. Partnered with Vantage Point, The Forest of Dean Growth Hub is here to help every Gloucestershire business grow.
---
Key themes
Apply to attend this event
Sorry, this event is full
You might also be interested in
25th
April 2023
|
10:00 - 15:30
ONE-TO-ONE: How to Manage your Cash Flow Confidently
Free ONE-TO-ONE event
Tewkesbury
Apply to attend
20th
April 2023
|
10:00 - 13:00
ONLINE ONE-TO-ONE: How to successfully apply for a patent
Free ONE-TO-ONE event
Tewkesbury
Apply to attend
28th
March 2023
|
09:00 - 12:00
ONE-TO-ONE: Property Leases (Entry and Exit) – Planning Your Needs
Free ONE-TO-ONE event
Tewkesbury
Apply to attend