Back to events
WORKSHOP: How to get HR right the first time and avoid the pitfalls
30th
July 2020
|
10:00 - 11:00
Workshop
Event description
Just about every pitch from an Employment lawyer or HR Consultant is quick to mention that if you don't comply with every piece of employment legislation there will be a heavy and costly penalty. But you may prefer to foster a trusting relationship with your staff and to keep employment paperwork to a minimum so you can focus on innovation and productivity. How can you follow the law and keep your staff happy too? Join us with our speaker Ruth Cornish to find out more. Please note, this workshop will be held on Zoom. The online workshop format gives you the chance to fully participate in group discussion via video, ask questions throughout the session, learn from like minded business owners, and build connections. Our online workshops work in the same way as our standard events, with a limited number of attendees, and an expert Delivery Partner leading the session, to ensure you're able to receive personalised support.
What will I learn?
Key things to cover in your employment contract.
The power of your offer letter and onboarding process.
Employee appraisals or a feedback loop?
Core values and management.
How to terminate employment viably.
How to mtoivate your employees.
Who should attend?
Business owners, Directors and anyone responsible for HR and employees in an SME.
About the speaker
Ruth Cornish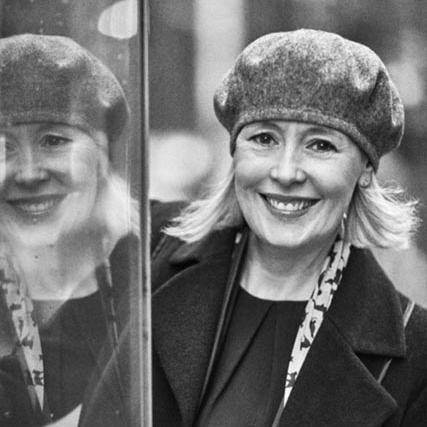 Ruth Cornish is a fellow of the Chartered Institute of Personnel and Development and runs a thriving national HR practice called Amelore. She works exclusively with fast growing ambitious businesses and her clients include notonthehighstreet.com, Monica Vinader, Robert Welch, Charles Tyrwhitt and Mazars LLP.

Ruth has worked in HR for 30 years and has a background in professional services, investment banking and the public sector. She has never lost an Employment Tribunal. She is a specialist in disability and sex discrimination cases and an HR expert for BBC Radio Gloucestershire.
Location
Stroud Growth Hub SGS College Stratford Rd Stroud Gloucestershire GL5 4AH
Event organised by
Stroud Growth Hub
The Stroud Growth Hub is based at SGS College in Stroud. Partnered with both the College and GFirst LEP, The Growth Hub is here to help every Gloucestershire business grow.
---
Key themes
Apply to attend this event
Sorry, this event is full
You might also be interested in
06th
July 2020
|
10:00 - 12:30
WORKSHOP: Brand Strategy - take a step back to move your business forward
Free Workshop event
Gloucester
Apply to attend
07th
July 2020
|
09:00 - 12:00
WORKSHOP: How to Market your Business on Social Media
Free Workshop event
Gloucester
Apply to attend
08th
July 2020
|
09:30 - 12:30
ONE-TO-ONE: How to Find the Right Commercial Property
Free One-To-One event
Gloucester
Apply to attend