22nd
September 2020
|
14:00 - 17:00
ONE-TO-ONE
Event description
Do you feel that your marketing strategy isn't delivering the quality or quantity of customers you need and is limiting your opportunity for growth? Or perhaps you are overwhelmed with the amount of media platforms and struggling to decide which is best for your business…if so then this session will help you move forward. Please note, this 1-2-1 will be held on Zoom. This digital 1-2-1 gives you the chance to speak to one of our expert Delivery Partners via video-link. You'll be able to ask your questions directly to them, and get the tailored answers you need to make a real difference in your business. Over the course of your 1-2-1 session, you'll be able to fast-track your knowledge, all without leaving your desk.
What will I learn?
Create a clear marketing strategy for your business
Help you to understand your target market and what your customers want.
Understand what's special about your business and how to market this.
Find out the best ways to attract and keep your customers
Who should attend?
Business owners, senior leaders and marketers
What did people think?
Nigel spoke very clearly and helped realign a plan of action going forward. -
Smart Home Solutions.
Very useful information reinforcing what I need to do to grow. -
Athena Virtual Services Ltd.
About the speaker
Gill Smith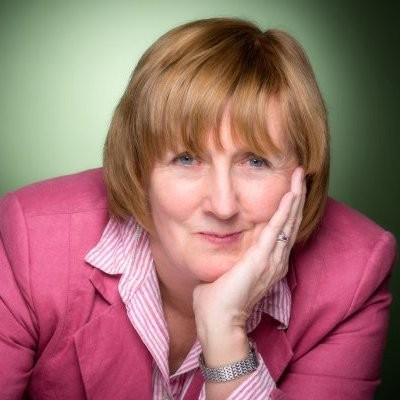 Gill is cofounder of The Business Kitchen which provides practical training programmes to small business owners to give them the skills, knowledge and confidence needed to realise their business potential. Gill is passionate about helping businesses find practical solutions to their problems. She believes that one of the keys to success is taking consistent effective action and managing time. Gill has over 30 years' experience in the corporate world. Her skills include project management, strategy, process improvement, financial management and automation. She has also run her own management consultancy for the last 9 years.
Location
The Cirencester Growth Hub Stroud Road Cirencester Gloucestershire GL7 6JR
Event organised by
Cirencester Growth Hub
The Cirencester Growth Hub is based at the Royal Agricultural University in Cirencester. Partnered with both the University and GFirst LEP, The Growth Hub is here to help every Gloucestershire business grow.
---
Key themes
Apply to attend this event
Sorry, this session is full
Sorry, this session is full
Sorry, this session is full
You might also be interested in
30th
September 2020
|
10:00 - 13:00
ONE-TO-ONE: How to Review your Website and Improve your SEO
Free One-To-One event
Cirencester
Apply to attend
01st
October 2020
|
09:00 - 12:00
ONE-TO-ONE: How to Get your Brand Recognised
Free One-To-One event
Tewkesbury
Apply to attend
05th
October 2020
|
10:00 - 13:00
ONE-TO-ONE: How to Manage your Clients and Cash-flow
Free One-To-One event
Gloucester
Apply to attend