Back to events
WORKSHOP: How to have an effective website that delivers great results
19th
September 2023
|
14:00 - 17:00
WORKSHOP
Event description
Whether you are a new business startup or an established company looking to grow, having an effective website is a critical element of your overall marketing strategy. It is essential that your website positions your business in the right way, highlights your unique selling points (USPs), works with your social media marketing & other promotional activities, & can be easily found on Google. This workshop will help you achieve this.
Please note, this session will be on location. Please see below for address and further information.
What will I learn
The pros & cons of DIY web design vs. outsourcing
How to make your website stand out from the crowd.
What content you must include to maximise effectiveness.
Search Engine Optimisation - what it is & how to do it.
Website design best practice, as part of the overall marketing mix.
Who should attend
Business Owners, General Managers, Marketing Directors/Managers
Event Accessibility
The Growth Hub is committed to providing universal access to all of our events. Please contact the Forest of Dean Growth Hub team on forestofdean@thegrowthhub.biz or call 01594 546661 to request disability accommodations. Advance notice is necessary to arrange for some accessibility needs so we request you contact us at least five working days before the event whenever possible.
About the speaker
Richard Hubble , Cotswold Digital Solutions Ltd (t/a It'seeze Web Design Gloucestershire)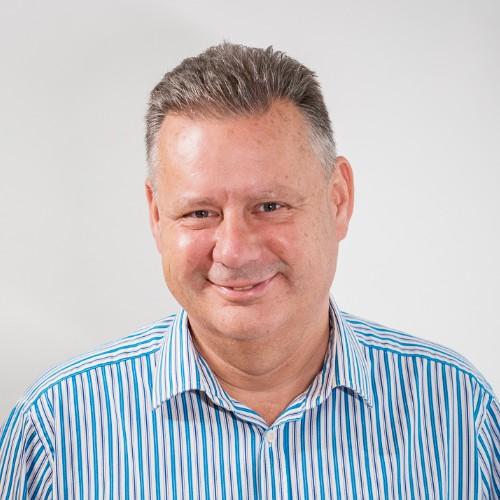 Richard Hubble is an entrepreneurial business founder, company director and successful business development professional, with over 40 years' experience in graphic design, marketing, enterprise sales, digital services, IT & telecommunications.

For more than 6 years he has been running his own digital marketing agency in Gloucestershire which specialises in helping new business start-ups and local companies looking to grow. He and his team do this by creating highly effective, affordable websites, as well as providing great value ongoing website and social media marketing support to a growing list of clients who operate in all types of market sectors.
Location
Vantage Point Business Village, Ground Floor, Building Seven, Western Avenue, Mitcheldean Gloucestershire GL17 0DD
Event organised by
Forest of Dean Growth Hub
The Forest of Dean Growth Hub is based at Vantage Point. Partnered with Vantage Point, The Forest of Dean Growth Hub is here to help every Gloucestershire business grow.
---
Key themes
Apply to attend this event
Registration Closed
We're sorry, registration for this event is closed.
You might also be interested in
05th
December 2023
|
09:00 - 12:00
WORKSHOP: How to Build your LinkedIn profile
Free WORKSHOP event
Tewkesbury
Apply to attend
07th
November 2023
|
09:00 - 12:00
WORKSHOP: How to create your 12 step social media strategy
Free WORKSHOP event
Tewkesbury
Apply to attend
03rd
October 2023
|
09:00 - 12:00
WORKSHOP: How to grow your business on Instagram
Free WORKSHOP event
Tewkesbury
Apply to attend