26th
October 2023
|
10:00 - 13:00
WORKSHOP
Event description
Ever since the dawn of time the buyer has been in a position of power. They have had a system in place that is often stronger than ours. Why? Because they believe in it, they can prove it works, and it consistently delivers results. It is time to tip the scales and for you to appear to have an even footing at the sales table, when in reality you will leading.
Please note, this workshop will be held on location, see below for more details.
What will I learn and take away from the session
A deeper understanding of the key sales challenges that are impacting your business today
Traditional sales and how it makes you subservient to the buyer
Key actions that will level your position at the sales table
Who should attend?
Business owners, senior leaders and managers
Event Accessibility
The Growth Hub is committed to providing universal access to all of our events. Please contact the Cheltenham Growth Hub team on cheltenham@thegrowthhub.biz or call 01242 806736 to request disability accommodations. Advance notice is necessary to arrange for some accessibility needs so we request you contact us at least five working days before the event whenever possible.
About the speaker
Antony Draper , Sandler Training Ltd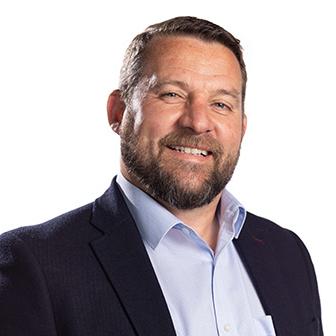 Antony is a dynamic professional with 20 years of experience in sales/business development and
consultancy across both the public and private sectors. In his most recent role, he led a team to build a £13.4 million pipeline across multiple sectors.

Prior to his successful career in sales, Antony served in the military, where he found himself jumping
out of planes and helicopters catching bad people. This background instilled in him with a strong
sense of determination and integrity that continues to drive his professional pursuits today.

When not focused on driving sales growth, Antony enjoys watching sports such as golf, football,
rugby, squash and uses the gym to keep himself fit.

His goal is to leverage his expertise and passion for success to help others achieve their full potential. With his dedication and drive, Antony is ready to make a positive impact and contribute to the success Cheltenham and Gloucester business community.
Location
Gloucestershire College, Cheltenham Campus, Princess Elizabeth Way Cheltenham Gloucestershire GL51 7SJ
Event organised by
Cheltenham Growth Hub
The Cheltenham Growth Hub is currently based at Hub 8 in the Cheltenham Brewery. Partnered with both the Cheltenham Borough Council and Workshop Ltd, The Cheltenham Growth Hub is here to help every Gloucestershire business grow.
---
Key themes
Apply to attend this event
Sorry, this event is full
You might also be interested in
05th
December 2023
|
09:00 - 12:00
WORKSHOP: How to Build your LinkedIn profile
Free WORKSHOP event
Tewkesbury
Apply to attend
07th
November 2023
|
09:00 - 12:00
WORKSHOP: How to create your 12 step social media strategy
Free WORKSHOP event
Tewkesbury
Apply to attend
03rd
October 2023
|
09:00 - 12:00
WORKSHOP: How to grow your business on Instagram
Free WORKSHOP event
Tewkesbury
Apply to attend