Back to events
WORKSHOP: How to manage your team and lead your Business
26th
November 2020
|
10:00 - 11:00
Workshop
Event description
Managing people is a skill, an art and a craft. If you don't manage effectively, you will spend most of your time sorting out the internal working of your team, rather than the day to day concerns of your business. Done well, however, you will have the good will and backs of your highly efficient, pro-active and motivated team that will help you run effectively and generate a profit. In this session we will look at the core areas you need to get right to manage people effectively. It's so much more than giving someone a task to do. Come prepared to learn about yourself, your leadership and how you can lead a team that drives Business success.
Please note, this workshop will be held on Zoom. The online workshop format gives you the chance to fully participate in group discussion via video, ask questions throughout the session, learn from like minded business owners, and build connections. Our online workshops work in the same way as our standard events, with a limited number of attendees, and an expert Delivery Partner leading the session, to ensure you're able to receive personalised support.
What will I learn?
What motivates your staff and you.
Delegation – how to do it properly.
Why personality matters
Culture – create the conditions for your staff to thrive
Understand the key things to get right for your people.
Who should attend?
Business owners, Directors and anyone responsible for managing a team.
What did people think?
A lively and enjoyable session with lots to take away and implement in my Business.
Ruth was able to answer my questions, some of which were quite specific. Very knowledgeable speaker.
About the speaker
Ruth Cornish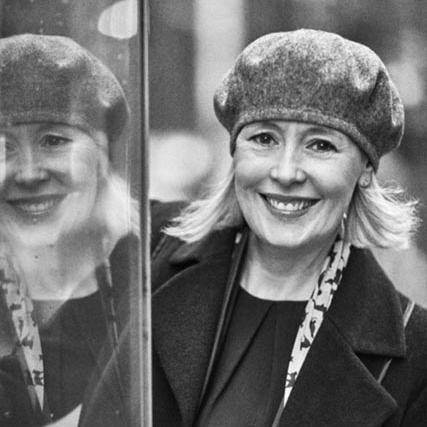 Ruth Cornish is a fellow of the Chartered Institute of Personnel and Development and runs a thriving national HR practice called Amelore. She works exclusively with fast growing ambitious businesses and her clients include notonthehighstreet.com, Monica Vinader, Robert Welch, Charles Tyrwhitt and Mazars LLP. Ruth has worked in HR for 30 years and has a background in professional services, investment banking and the public sector. She has never lost an Employment Tribunal. She is a specialist in disability and sex discrimination cases and an HR expert for BBC Radio Gloucestershire.
Location
Stroud Growth Hub SGS College Stratford Rd Stroud Gloucestershire GL5 4AH
Event organised by
Stroud Growth Hub
The Stroud Growth Hub is based at South Gloucestershire and Stroud College in Stroud. Partnered with both the College and GFirst LEP, The Growth Hub is here to help every Gloucestershire business grow.
---
Key themes
Apply to attend this event
Sorry, this event is full
You might also be interested in
02nd
December 2020
|
09:00 - 13:00
ONE-TO-ONE: How to Grow your Business through Photo and Video
Free One-To-One event
Tewkesbury
Apply to attend
26th
November 2020
|
10:00 - 13:00
ONE-TO-ONE: How to Successfully Apply for a Patent
Free One-To-One event
Tewkesbury
Apply to attend
26th
November 2020
|
09:00 - 12:00
ONE-TO-ONE: How to Pitch your Charity or Social Enterprise for Investment
Free One-To-One event
Tewkesbury
Apply to attend