05th
December 2018
|
09:00 - 12:00
Highlights
Event description
Do you want to grow your company ridiculously fast?

Have you ever wondered what your competitors were doing on line to achieve success? How their traffic was being generated?

Henny Maltby, specialist in Growth Marketing techniques, will show you how your competitors are generating their on-line traffic and how to position yourself in front of their audience as a more attractive prospect.

This interactive workshop will cover:
• What is Growth Marketing and how it works
• How and where your competitors on-line traffic is coming from
• How to ethically place yourself in front of their audience as a more attractive prospect
• How to Build successful websites that will convert traffic.


"The workshop was very insightful and there were lots of really useful takeaways, which can be implemented immediately to improve performance on the web."
"Great speaker, very informative session, a good mix of content and discussion with real problem solving."
About the speaker
Henny Maltby , Pink Elephant Media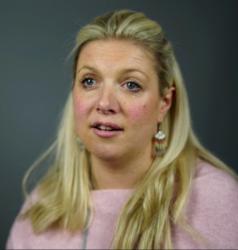 Henny Maltby is a growth marketer, trainer and SEO specialist with over 20 years of experience in ecommerce marketing. Having run her own on-line company since the age of 20 and working with some of the biggest on-line brand names such as JD as well as small independent retail outlets, she now works with all industry sectors helping them achieve on-line success. Her specialty is scaling up small business to medium sized businesses through on-line marketing using growth marketing techniques and ensuring websites are built to convert traffic.
Location
The Growth Hub Oxstalls Campus Oxstalls Lane GL2 9HW
Apply to attend this event
Sorry, this event is full
You might also be interested in
11th
June 2020
|
10:00 - 13:00
ONE-TO-ONE: How to Expand your Brand Internationally
Free One-To-One event
Gloucester
Apply to attend
09th
June 2020
|
09:00 - 12:00
ONE-TO-ONE: How to Get More Customers using Social Media
Free One-To-One event
Gloucester
Apply to attend
16th
June 2020
|
10:00 - 16:00
ONE-TO-ONE: How to get your business through the current crisis and prepare to be successful
Free One-To-One event
Gloucester
Apply to attend