Back to events
HIGHLIGHT: Fit for Business: The Mental Machine Governing Success
06th
December 2018
|
13:00 - 16:00
Highlights
Event description
The simpler way of finding business success, through clarity and fitness of the mind.

In sport we know how important physical fitness is. Top athletes also know the unbreakable relationship between success on the field and mental fitness. They talk about "being in the zone."

In the same way, business is just beginning to understand and explore the fitness of the mind and it's link to "Super Productivity" and a flourishing business.

Imagine two tennis players, both fully fit and equally skilled, one in full awareness of his mental stability, one not. Who would you place your bet on to win the match and secondly, would you notice which was which?

But for most of us in business, this doesn't transfer to the sport we practice for 40 hours a week. We put more effort into choosing a coffee machine than we do to understand the human mind, despite it being the only tool we use for everything!

Being at the top of your game, consistently, is something most of us will struggle to achieve. Those deals that you almost closed, that investment you almost won, that paper that almost impressed the board. Would a fitter mind have made a difference? What would your business look like now?

Business performance is limited only by the human state of mind, and this workshop will use the most fundamental learning method to help attendees realise for themselves:

• The mechanics of human performance

• What creates our individual reality, and therefore where problems exist

• How to spot when you, and those around you, are mentally fit and when they are not

• What we can do to be in high performance more often.
About the speaker
Martin Croft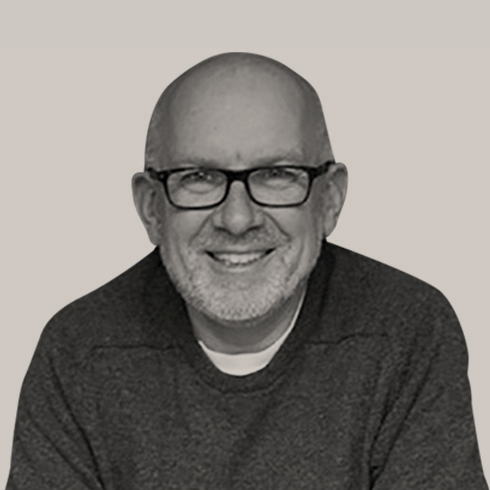 Martin Croft, founder of The Thought Business Ltd, works with businesses to solve their intractable problems. Martin helps his clients do this simply and quickly with minimal effort, and then nurtures that process so they can develop an understanding of how to do it again and again for themselves.
The outcome is a more successful, thriving business able to cope with any situation and a more engaged, relaxed and capable workforce.
Martin combines his understanding of psychology with his experience of coaching, to help people get more done, no matter what. Working exclusively in developing teams, one to one with individual leaders and owners in every business sector, and with any business challenge, Martin's client base is global.
Location
The Growth Hub Oxstalls Campus Oxstalls Lane GL2 9HW
Apply to attend this event
Sorry, this event is full
You might also be interested in
11th
June 2020
|
10:00 - 13:00
ONE-TO-ONE: How to Expand your Brand Internationally
Free One-To-One event
Gloucester
Apply to attend
09th
June 2020
|
09:00 - 12:00
ONE-TO-ONE: How to Get More Customers using Social Media
Free One-To-One event
Gloucester
Apply to attend
16th
June 2020
|
10:00 - 16:00
ONE-TO-ONE: How to get your business through the current crisis and prepare to be successful
Free One-To-One event
Gloucester
Apply to attend