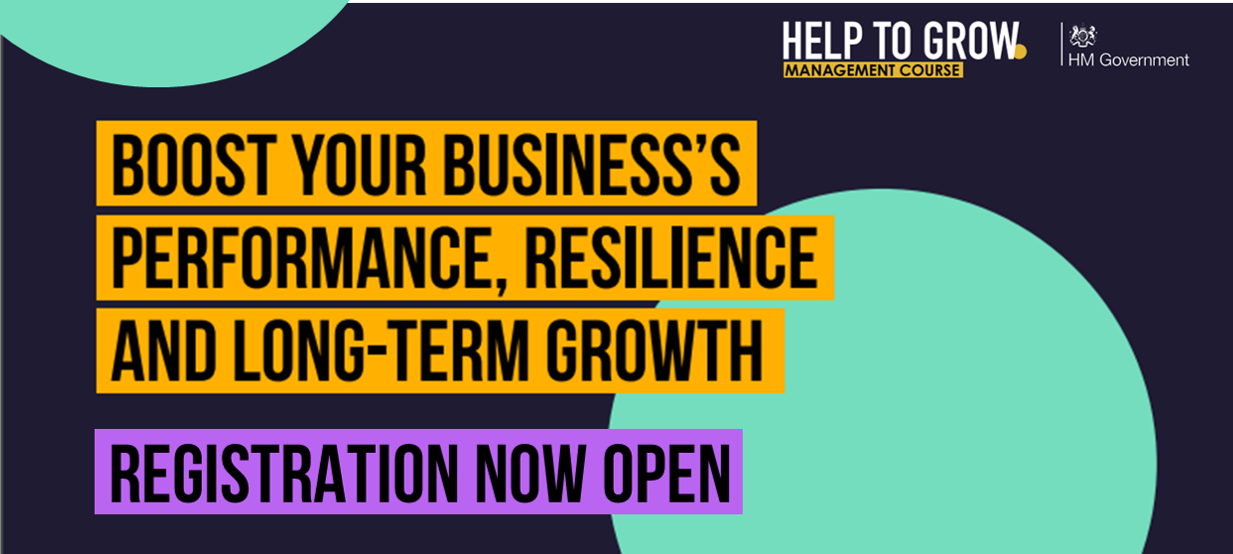 Registration is now OPEN for ambitious senior leaders who want to start 2022 by joining a practical management training programme. The Help to Grow Management Programme is delivered by University of Gloucestershire and other word-class business schools, accredited by the Small Business Charter.
This practical programme takes place over 3-months and will include both online and face-to-face sessions, alongside peer support and mentoring.
This exciting professional development programme is 90% funded. The only fee payable is £750 at the point your business has been accepted onto the programme. 
The University of Gloucestershire currently has three cohorts across the South-West open for applications and is looking forward to welcoming the brightest and the best business leaders in to accelerate their learning. 
The programme is built around a practical and innovative curriculum that features a blend of learning methods to ensure you fully enhance your ability to lead the growth of your business. It is designed to be taken alongside full-time work so you don't need to step away from your day-to-day responsibilities for an extended period of time. You will benefit from:
Eight facilitated online 2-hour sessions
Four practical and interactive case study workshops
One-to-one support from a mentor, providing you with personalised support to develop your business growth plan
Peer networking, including peer group calls that give you the opportunity to share experiences with a small group of other small business leaders
Access to the Alumni Programme featuring events with inspirational speakers, business clinics and networking events.
The course modules will cover key areas of leadership including: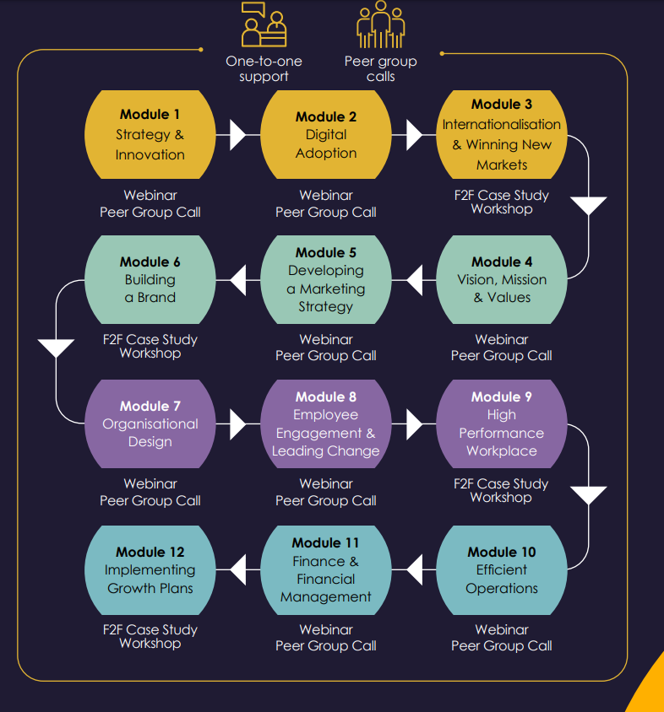 The in-depth high quality curriculum will support you to build your capabilities in leadership, innovation, digital adoption, employee engagement, marketing, responsible business, and financial management. By the end of the programme you will develop a business growth plan to help you lead your business to release its potential.
To register today for a place on a University of Gloucestershire cohort click on the location below where you'd like to attend your in-person sessions. 
Find out more about the national Help to Grow Management scheme click here or view the course brochure here. To get in touch with the team at the University of Gloucestershire, ask any questions and book your place, email HTGM@glos.ac.uk or call 01242 715400.