Back to events
WORKSHOP: LEAN - How to reduce cost, improve service delivery & improve quality
31st
January 2023
|
10:00 - 13:00
WORKSHOP
Event description
The work shop will explore how the use of 2 Second lean techniques can dramatically improve the culture of your business to solve problems. In our businesses we have constantly fire fight to satisfy our customer. As our business grows we have more issues plus we now have to manage people. One very useful tool to help with all this is 2 second Lean.
In this workshop we will practically look at some of the tools of lean, why they work and practical discussion how to build them into our businesses. We will also start to have a go at reviewing how to improve one of your processes.
Please note, this session will be on location. Please see below for address and further information.
What will I learn
How to grow your people through KATA coaching.
How lean flow improves everything you do.
The improvement cycle.
Where to start.
Who should attend
Business Owners, Operations Directors/Managers
Event Accessibility
The Growth Hub is committed to providing universal access to all of our events. Please contact the Stroud Growth Hub team on stroud@thegrowthhub.biz or call 01453 761184 to request disability accommodations. Advance notice is necessary to arrange for some accessibility needs so we request you contact us at least five working days before the event whenever possible.
About the speaker
Granger Forson , ABBEYSMART LTD T/A Bizsmart Gloucestershire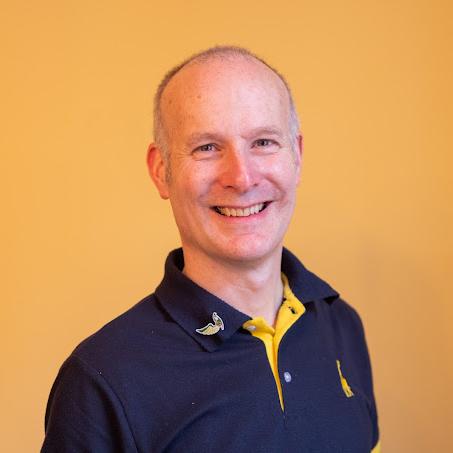 Granger Forson is an engineer at heart who loves to help people solve their problems. His first job saw him design the Guinness beer tap so they could move from hand pump to gas dispense and standardise their delivery method across the world. Granger have 25 years experience working in a variety of manufacturing, Software development, back office systems companies. He learnt Lean under the guidance of Japanese Toyota Master Engineers and spent many years as a consultant helping UK companies improve. He has developed my problem solving skills to also look at the whole company, its strategy, marketing, delivery, accounting and people development helping business owners grow and scale their businesses.
Location
South Gloucestershire and Stroud College (SGS), Stratford Road Stroud Gloucestershire GL5 4AH
Event organised by
Stroud Growth Hub
The Stroud Growth Hub is based at South Gloucestershire and Stroud College in Stroud. Partnered with both the College and GFirst LEP, The Growth Hub is here to help every Gloucestershire business grow.
---
Key themes
Apply to attend this event
Registration Closed
We're sorry, registration for this event is closed.
You might also be interested in
25th
April 2023
|
10:00 - 15:30
ONE-TO-ONE: How to Manage your Cash Flow Confidently
Free ONE-TO-ONE event
Tewkesbury
Apply to attend
20th
April 2023
|
10:00 - 13:00
ONLINE ONE-TO-ONE: How to successfully apply for a patent
Free ONE-TO-ONE event
Tewkesbury
Apply to attend
28th
March 2023
|
09:00 - 12:00
ONE-TO-ONE: Property Leases (Entry and Exit) – Planning Your Needs
Free ONE-TO-ONE event
Tewkesbury
Apply to attend