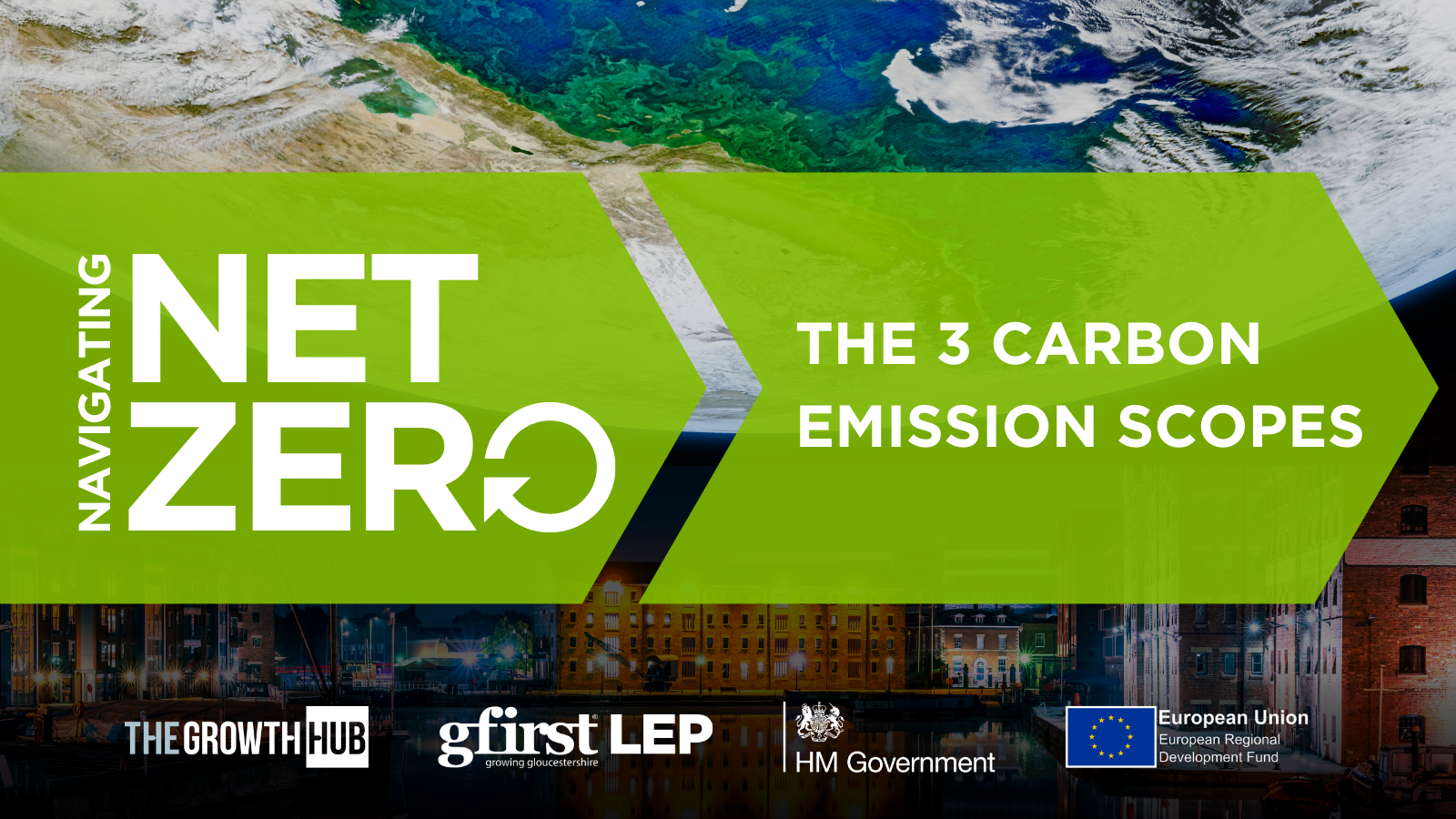 You've probably heard more and more people talking about the '3 scopes' or '3 carbon scopes.' If you're wondering what on earth they are, or this is the first time you're reading about them, we're going to walk through them one-by-one.
What are the 3 carbon emission scopes?
One of the main challenges of decarbonisation is how to measure your impact and improvement.
Being able to track your greenhouse gas (GHG) emissions is the first step in making a plan to reduce them, which is exactly why the GHG Protocol Corporate Standard was introduced, along with its three scopes. Each is attributable to people, departments, or suppliers of a business - thus making it much easier to assign responsibility and accountability.
Calculating your GHG emissions is also required for measuring your carbon footprint.
 
Scope One - Direct Emissions
The first scope relates to direct emissions, produced exclusively by your business. The accountability of these emissions fall squarely on the company itself and include – fuels burned on-site or by company vehicles, heat sources (that use gas, oil, biomass, etc.), refrigerant gases from coolers or air conditioners, and any manufacturing or industrial emissions from your processes.
Scope Two - Indirect Emissions
The second scope covers indirect emissions that are easily traced back to your business activity. For the vast majority of businesses, Scope 2 only means electricity.  Some businesses source team, heating, and cooling from third parties and these all fall into this scope.
When using the GHG Protocol Corporate Standard to calculate your emissions and carbon footprint, you must include both Scope One and Scope Two calculations. Scope Three is much more complicated and difficult to track, which is why it is listed as an optional, but highly recommended, part of the process. Businesses which truly want to make a difference (and benefit from the positives of going green) will include as much of Scope Three as is feasible – but those with less resource should not let Scope Three deter them from the calculation.
Scope Three - Other Indirect Emissions
Scope Three concerns further indirect emissions like waste, business travel, purchased goods and services, investments, and commuting – plus the impact of goods and services purchased in your supply chain (both upstream and downstream.) Some aspects of Scope Three can be assessed using data within the business' expenses and accountancy records.  Information regarding supply chain contribution may be obtained through engagement with suppliers, or using alternative tools such as Life Cycle Assessment.  
Many businesses will contract this part of the calculation out to an external company.
Why use the 3 scopes?
Improving your sustainability without using the scopes is like trying to lose weight without using scales.
You may still see improvement, but you won't know how much, what activities were most beneficial, and how far you still have to go.
The assessment should be repeated regularly - annually, aligned with the financial reporting period, is most typical.  It should be updated as regularly as practical with interim data - this may make the task less onerous than tracking down data once a year.
By using the scopes to calculate and track your carbon footprint, you can easily demonstrate (to shareholders, stakeholders, and customers) your commitment to decarbonising the business. And the easier it is to show, the more benefits you're likely to enjoy.
What else can I do?
As a Gloucestershire business, you have plenty of options:
- Complete our climate survey: so that we know your biggest barriers and can put the right support in place to help you overcome them.
- Make a climate commitment: join thousands of fellow SMEs in the same position and work together to make changes to fight climate change.
- Bookmark our Net Zero page: this is where The Growth Hub will be publishing news, events, research, and resources to help local businesses.
- Get in touch for support: speak to our dedicated Net Zero team, who can answer questions, make introductions, and find the answers you need. Email: netzero@thegrowthhub.biz for support.