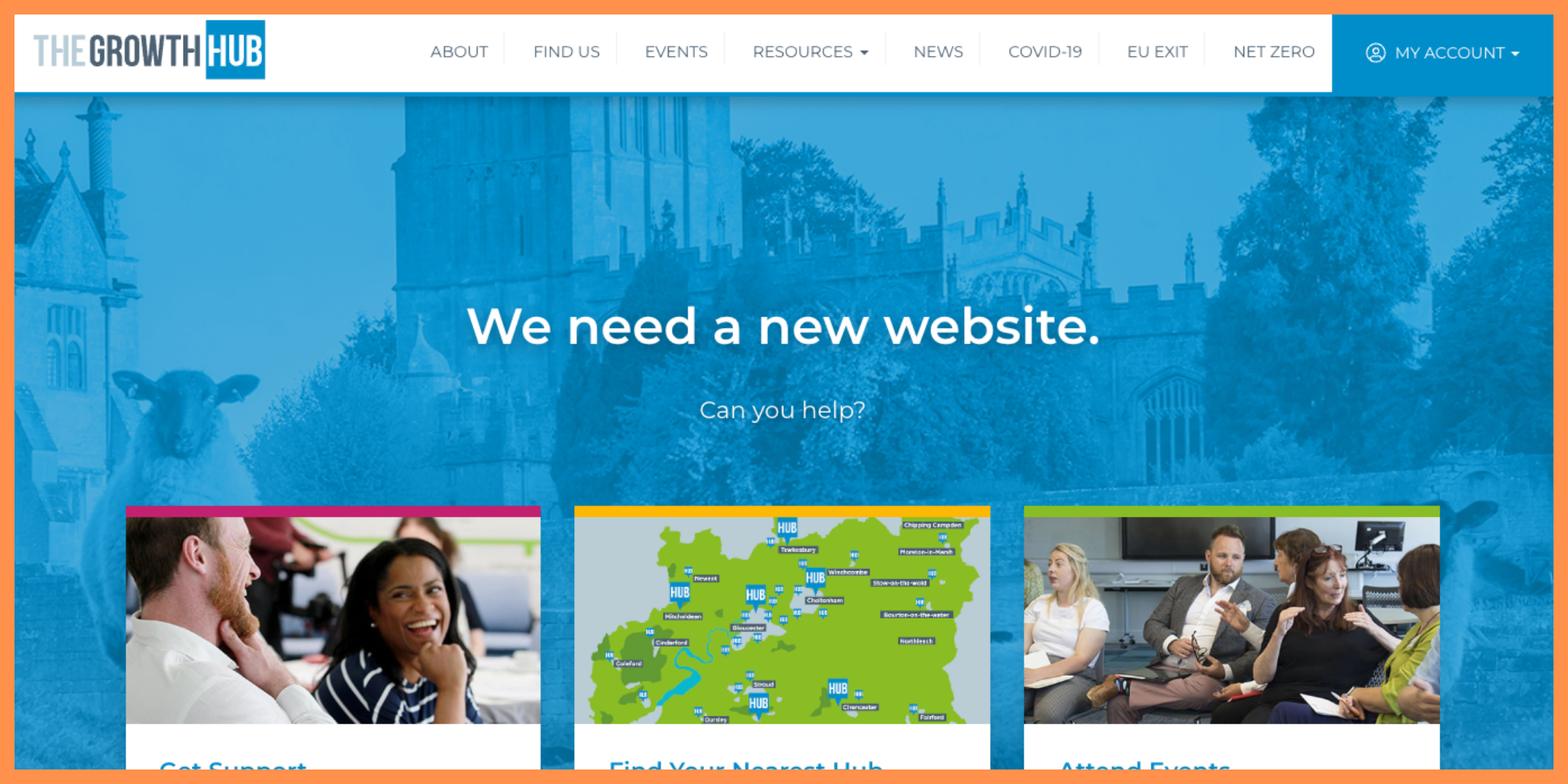 Are you a creative agency or freelance website builder?
We want to hear from you, because we need a new website.
As The Growth Hub's services change and evolve, we want to provide the best online experience and the easiest way for local businesses to access support.
And we want to work with a Gloucestershire superstar to make this happen.
Over the next few weeks, we want to hear from the best creatives in the county, so we've put together a brief and would welcome all expressions of interest.