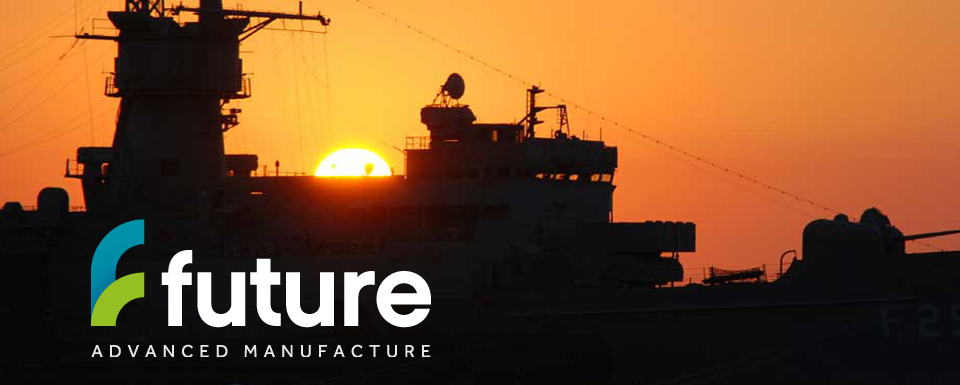 Introduction 
Future Advanced Manufacture, based in Cheltenham was first established in 1981 and provided a tool room supporting local businesses. Today the business has grown to become one of the leading lights in the provision of R&D and advanced manufacture to the aerospace, marine, defence and motor sport sectors.
The Future AM story is one of incredible commercial success and exceptional growth thanks to the clarity and entrepreneurial vision of Owner-Manager Craig Peterson. Starting with the business in 2000 on the shop floor, Craig was promoted through the ranks until 2008 when he undertook an MBO to buy the business. In just less than a decade, Craig has taken Future AM through an exhilarating period of rapid growth; he has achieved his original vision and counts Airbus, Rolls Royce, GE and Safran Landing Systems amongst his clients. But such dynamic growth and market success brings with it many challenges.
Challenges & Opportunities 
Speaking of the business Craig reflects "From the very start, my vision was to build an R&D centre for our customers to use for projects and special purpose tooling, but also to provide the added stability of a repeat scalable production facility."
Having successfully ridden out the financial crisis, Future AM went through its first phase of real growth in 2012 and secured the initial aerospace contract in 2013. At this time, Craig chose to relocate the business to one central facility in Cheltenham, bringing all production and staff together. Craig says:
Previously we had operated from a number of microsites, but our new facility in Cheltenham meant that we could retain all our staff with minimal disruption for travel and remain close to our client base throughout Gloucestershire.
With more than 70 staff, a turnover increasing from £3m to £8m and more signed long term contracts than in the whole history of the company, the vision was realized. As the business grew, so too did the commercial opportunities and associated challenges; staffing, investment, technology and training.
Solutions for Growth
Growth has always been at the very heart of Craig's vision. But growth, especially in this sector, calls for extensive investment in specialist machinery and the associated skills. The Growth Hub has been able to support in both of these critical areas with funding from SEED and leadership training and development.
Chris Gibbs and The Growth Hub have really supported the business over the last 12 months. Thinking specifically about my target to penetrate F1, we had nothing in place this time 12 months ago. We set about developing advanced manufacturing techniques and investing in new technology for the F1 world, as well as supporting our space and propulsion work. The Growth Hub was instrumental in helping us facilitate this and helped us source and secure SEED finance. We used this funding to help purchase the necessary equipment, develop our internal CAM software and conduct internal training on advanced manufacturing techniques." Craig continues "Having been signposted by Chris Gibbs to the LEAD development programme a number of years ago, I have since put a number of my Directors through the same programme. Having a professional and robust management team behind me has been key and essential in supporting the ongoing development of the business.
What's next?
Looking to the immediate future, where does Craig see the focus and effort being placed?
Our advancements in technology and our continued commitment to training have helped us retain a niche position in a global market and as such we have managed to stay one step ahead of the competition – most notably from China.
And what of skills and support?
Our biggest challenge now is how to grow to meet the demand that we have generated. I need to turn attention to growing our local supply chain and I believe that this is going to be key to our continued success. I am also going to be focusing on our continued provision for Apprentice opportunities and will refer to The Growth Hub for guidance with this. As our 'funding guru' I believe that Chris and the team will help us create real jobs for the people of Gloucestershire.
On reflection where does Craig see the real value that he's received from The Growth Hub?
It's great to be recognized for the dreams you have as entrepreneurs, and one of the reasons you achieve those dreams comes from having the right people around you. In my experience The Growth Hub is an effective mechanism to support businesses that have a vision for high growth. The support and guidance that the team provides minimizes the risk that owner managers have to face when growing their businesses.
Chris Gibbs, Business Guide at The Growth Hub agrees, 
We are extremely fortunate to work with many local companies who demonstrate real high growth potential. But it's fair to say that the vision, passion, energy and dedication shown by Craig to achieving his ambitions and systematically working towards his business goal have been inspiring. We are exceptionally proud of the support that we have given to Future AM and the role that we have played in helping to develop such an exceptional business.