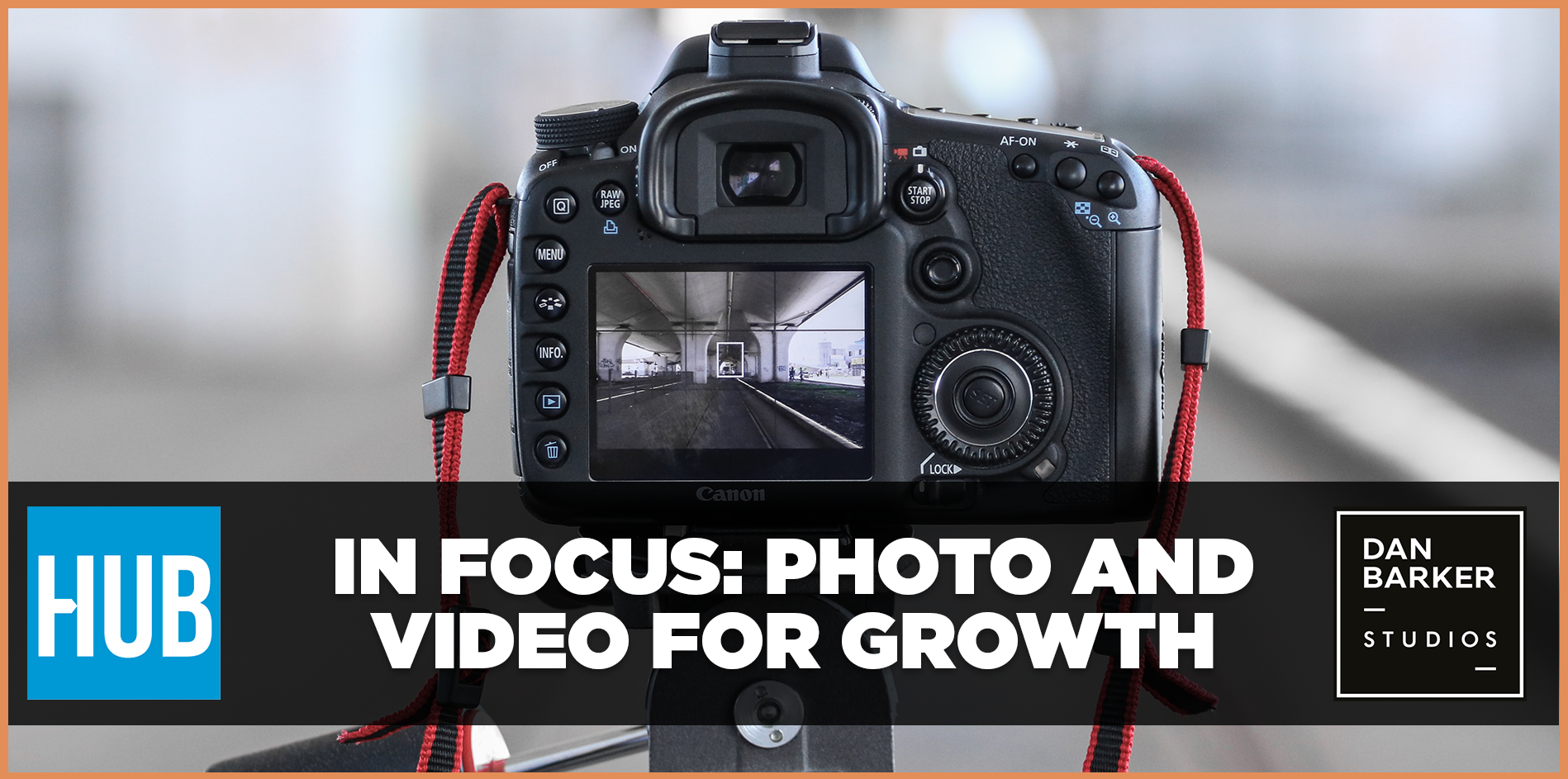 This post was written by Dan Barker of Dan Barker Studios. As a commercial and industrial photographer, Dan works to understand the businesses he supports and how they want to be perceived. Taking this brief, and his background in aerospace engineering, he helps growing businesses to create the photographic images they need. Photos to enhance a brand and attract the customers needed to support growth.

As part of our Gloucestershire Expertise series, we are giving leaders the opportunity to share their knowledge and experience, to help other ambitious enterprises grow. If you would like to contribute to the series, please email marketing@thegrowthhub.biz.

 
The most popular and powerful content on the internet is that which is useful to your potential customer. Can you help people solve a problem, is there something related to your product or service that people are searching for the answer to?
Think about your own experiences, who did you go to for the products and services you've needed? Why did you choose that person/business?
If you can help answer people's questions, you'll gain authority in your field and become known as the expert. Then, when people need your product or service, they'll instantly think of your business.
Treat your website and social media as your shop windows. Photos and videos are your customer's first impression of your business, long before they've read the text, so it's important to get it right.
Here are 9 ways you can use photos and videos to grow your business:
The Product Photo
If you're manufacturing or selling products, high quality product photography is essential to making sales. You've spent significant time and money creating your products, so they need to be shown in the best light. Apart from attracting new customers, we've also found it helps motivate your team as well - they feel proud of their work when it's shown professionally.
The Headshot
Your 'About' page is likely to be the second most popular page on your website. So when people click to meet you and your team, the photos need to look great. 'Looking great' means different things to different people - you may favour an environmental portrait or a studio-based photo with a simple background
Either way, you should look confident and approachable to encourage people to take the next steps towards working with you.
The Testimonial Video
A testimonial video is a powerful tool to show potential customers they can trust you. It's a short video of a past/present client talking to the camera about their positive experiences working with you.
It may include some footage of the work you did for them or they may simply be talking to the camera. Either way, it helps give credibility to you and your business, providing potential customers with proof you're great to work with.
The Testimonial Photo
A testimonial photo is a high-quality picture of your customer, product or service, with a text overlay of a testimonial. Again, it's designed to build trust with your potential customers. The quote may be taken from a Google review or another place where your customers leave feedback. The quote could even be taken from the testimonial video above, thereby re-purposing your content and making the most of your investment.
The Product Video
Product videos are powerful tools to showcase your product on another level to product photos. With video, the product comes to life.
All the features of a product can be shown in one short video and it also enables you to show the scale of the product as well.
The Website Homepage Video
When people land on your website, you want to hold their attention and demonstrate what you can do for them.
A video on your homepage can do both of those things. Homepage videos are often used full size on the homepage for maximum impact. Your homepage video needs tell a story, so it keeps the viewer engaged while showcasing your expertise.
Showcase Your Premises
Most shops, factories and offices can look striking in the right light and from the right angle - both inside and outside. Showcasing your premises is another great way to instil trust in your business.
You've likely spent a lot of time and money making your premises look great, so it makes sense to capitalise on that investment by showing them to potential customers.
These photos can be used on your 'Contact Us' page, as well as your Google Business listing to help people find you.
Your People at Work
Showing your people at work, doing their job passionately and producing great products and providing services is another powerful way to inspire confidence in your business.
You've spent time, money and energy to recruit the best people and train them to do their jobs to the highest level, so it makes sense to show this off to potential customers.
The Slideshow
Another way to re-purpose the photos from your shoot is to create a slideshow. The slideshow enables you to show a range of photos to your customers, while adding some movement and text to help communicate your message.
Including music with the slideshow brings another dimension and helps create the right atmosphere around your brand. Slideshows can be used to good effect across all social media channels.
The suggestions here can be combined to create a marketing strategy over the course of the year. By creating regular content and using it effectively, you can communicate your message and build the trust needed to grow your business.
Dan is delivering free 1-2-1 sessions at the Tewkesbury Growth Hub on 22nd April. Apply for your place here.