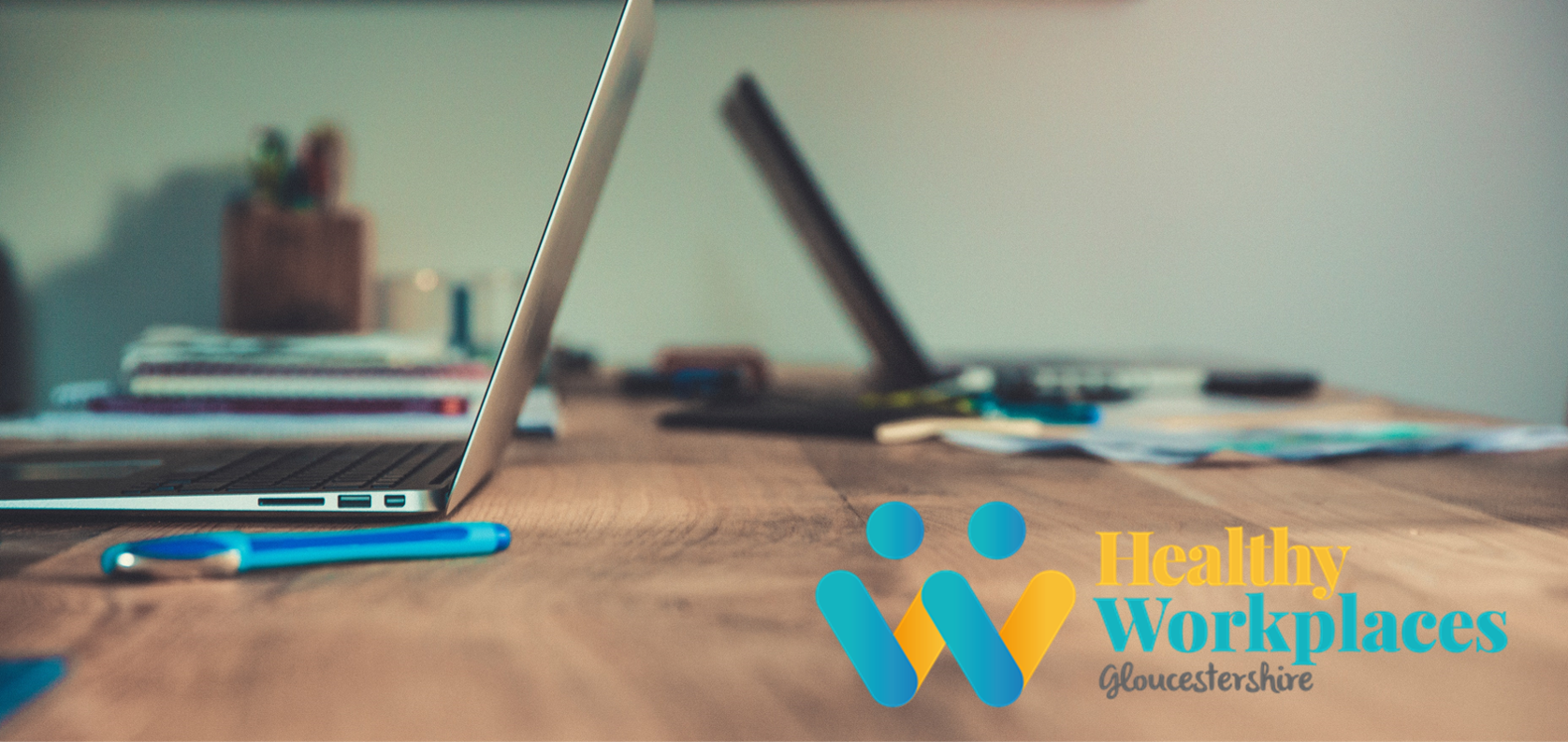 The Gloucestershire Healthy Workplace Award Programme is now available to employers who would like to improve all areas of health and wellbeing within the workplace.
The award scheme is fully funded for all Gloucestershire businesses and provides a framework to help you improve the health and wellbeing of staff, and in turn, improve productivity and communication, reduce sickness absence and staff turnover. This evidence-based award framework has been designed in line with guidance from Public Health England and the Local Government Association to ensure that it is flexible and robust and can meet the needs of all employers large and small.
Signing up to the award is a simple online registration process and the framework is then accessed via a secure portal.  To accompany the award framework, the healthy workplace website hosts resources, toolkits, and the latest guidance for employers across all aspects of health and wellbeing. The Healthy Workplaces Gloucestershire Team are also there to provide guidance and bespoke support to your organisation.
Throughout the current Covid-19 Pandemic the healthy workplace team have been working to develop and tailor their resources and their online toolkit to help meet the emerging needs and challenges that employers face in the current climate. They have also been hosting virtual good practice and networking forums for employers signed up to the award. 
Leading the way and setting the standard for this new award are Stagecoach West, UCAS, GFirst LEP and Cheltenham Borough Council. Check out their case studies on their website and hear what they have to say about the impact of the award on their businesses and their teams. 
If you want to do more for your workforce, or showcase what you do already, please get in touch with the team. They can help you work through the framework and join their growing network of local employers creating a culture of positive mental and physical wellbeing at work. Visit  http://hwglos.org/ for more details or contact them at workplaces@hlsglos.org to book a free consultation.