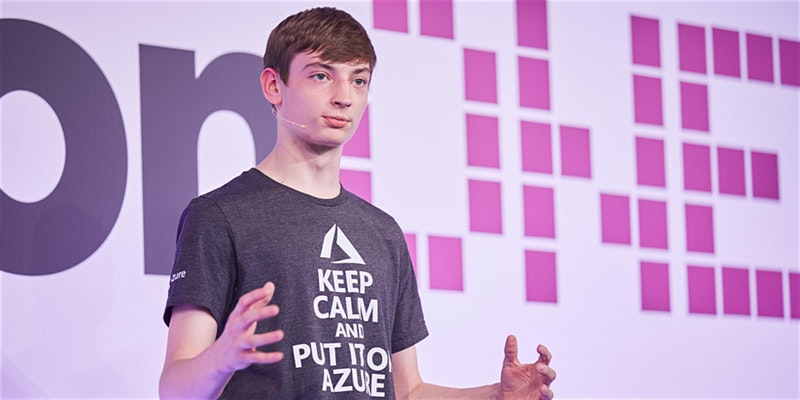 The Cirencester Growth Hub are excited to be welcoming Scott Hiett to their Inspire Me event on Tuesday February 18th from 4-5pm.
At just 16, Scott is already impressing the key players in the technology world after teaching himself how to code at age seven and hasn't looked back since!
Scott is in demand as a public speaker, and has shared the stage with many influential speakers.
After winning the Finastra FusionONE Hackathon in 2019, where developers come together for just 48 hours to create new innovative apps in the world of banking, he was hailed by Forbes as "The Next Generation of Computer Science".
He is involved in two businesses: channelling his experience of AI and Blockchain into the dynamic world of Esports, he developed a platform for tech start-up Edge, that secures payments and contracts for players and tournament organisers; and running his own start-up, where he is leading a global team to create a modification which will turn single player games into multiplayer games.
And on top of that, he is studying for his GCSEs at Marling School in Stroud. During his talk, Scott plans to provide insight into the online world of the post-millennial generation, known as Gen Z. In order to remain relevant and attract top Gen Z talent, it will become increasingly important for Cirencester businesses to engage through media this generation take for granted.
"I realise I've achieved a lot for a 16 year old and I'm looking forward to sharing my story to local businesses in the hope I can inspire small business owners to 'think beyond' when it comes to technology and engaging with my generation," said Scott.
Click here to book your free place at Scott's talk on February 18. For more information about Cirencester Growth Hub click here.