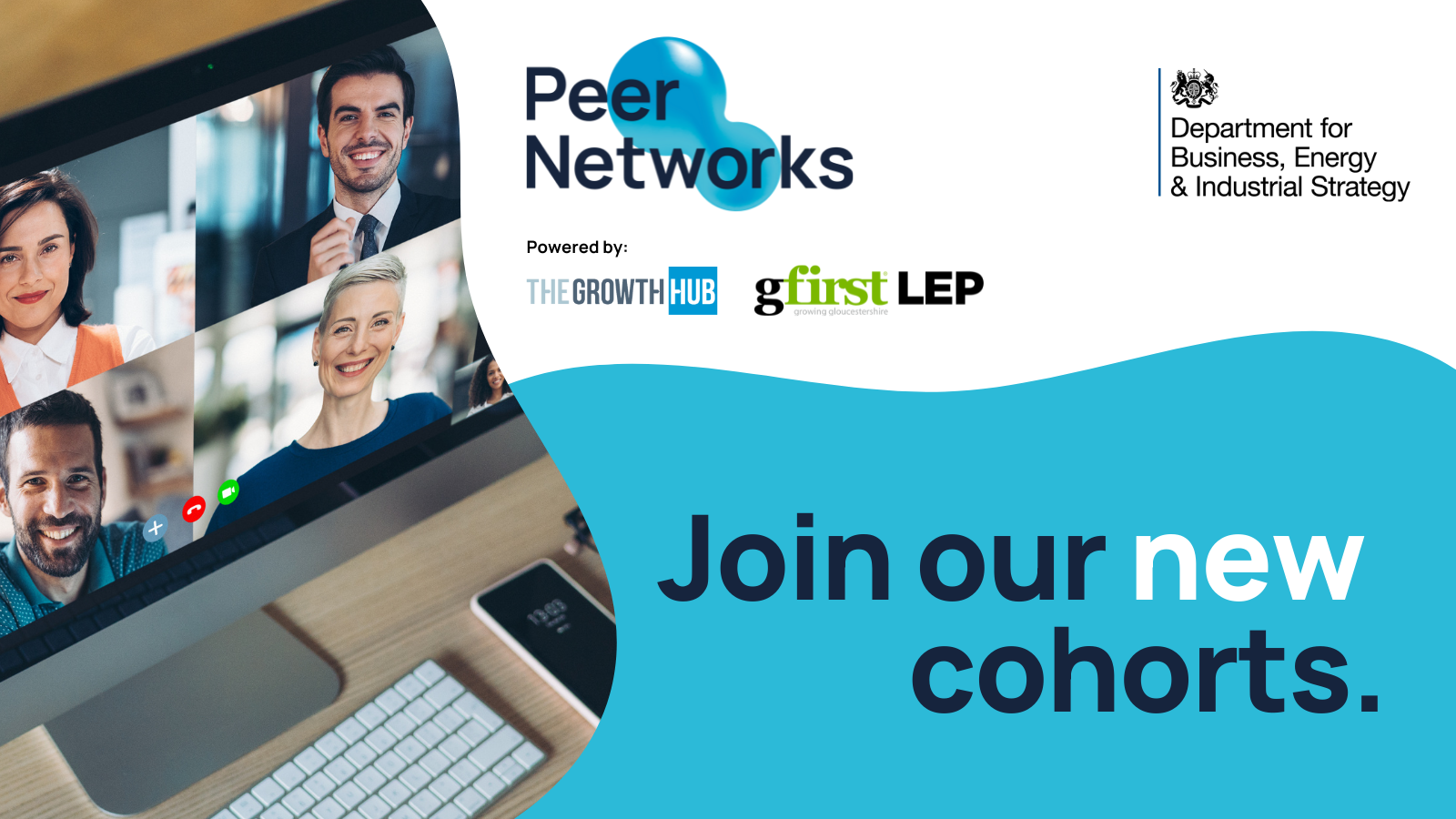 Gloucestershire's successful Peer Networks programme has been extended by BEIS, the Department for Business, Energy & Industrial Strategy, to include three new cohorts. Over 100 local leaders have taken part in Peer Networks since the programme first began.
Sarah Danson, Director of Strategic Growth at GFirst LEP said: "We are delighted to be expanding Gloucestershire's Peer Network programme to include three new cohorts. This extension opens up more fantastic opportunities for the county's business leaders to take advantage of a transformative, fully funded programme. We have already witnessed the growth and development of many leaders and their businesses and now we're looking for more individuals to join. The expansion is credit to the success and hard work of the team and facilitators behind the programme."
There are places remaining for:
Health & Social Care

Tourism and Visitor Economy

Cyber
The final three cohorts for 2021 are:
Female Leadership

Manufacturing

Professional Services
David Chapman, Peer Networks Facilitator and Managing Partner at Scott Hillam Associates explains how Peer Networks can support business owners, senior management and decision makers: "As a leader you have so many balls to juggle and sometimes it's like juggling in the dark. It's often a lonely place to be and easy to lose track. The Peer Networks programme gives business leaders and senior managers valuable time working with others facing similar challenges, all with a common interest in helping each other to help themselves. The programme is structured around the principles of Action Learning and combined with individual coaching so that participants benefit from both business and personal development. This is not a talking shop. It is strongly action oriented with participants taught the importance of defining problems through advanced listening and questioning skills."
Online open event – Wednesday 3rd November, 2.30pm
To find out more about Peer Networks, join GFirst LEP together with Swindon and Wilshire LEP and West of England LEP at their online open event on Wednesday 3rd November 2021, 2:30pm.
Open to SMEs across Bath, North and East Somerset, Bristol, Gloucestershire, South Gloucestershire, Swindon and Wiltshire, this online event will explain more about the format of the Peer Networks programme and provide an opportunity to build connections with virtual networking across the region. 
Book your place by clicking here.
Limited to 11 leaders per cohort, leaders interested in joining the programme should contact: peernetworks@thegrowthhub.biz or visit: www.thegrowthhub.biz/peernetworks for more information.