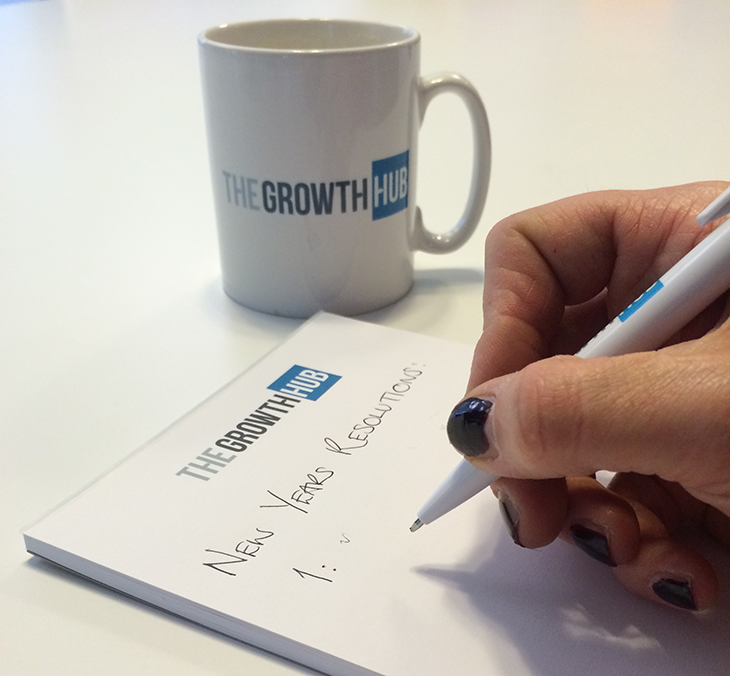 For many of us who are not crazy-busy in retail, the coming weeks present a small window of opportunity where we can start thinking about the year ahead for our business. Why not take advantage of the quiet time and make yourself a few business resolutions …but actually see them through?!
A good place to start is to consider what your biggest business challenge is for 2015. We asked Gloucestershire businesses for their thoughts, which you can watch below- we heard from top local entrepreneur Oli Christie of NeonPlay and Mark Ryan of Gloucestershire Airport to name but two. Try one of our solutions and make 2015 a year for growth and ambition for your business.
Resolution 1: Up-skill your team to sustain growth
The Government's Growth Accelerator scheme can give you access to up to £2,000 match funding so your senior managers can hone their leadership and management skills, getting your team into the best possible shape to drive your business forward.
The scheme can also help you get to the heart of the barriers that are holding your business back. An advisor will work alongside you to identify the critical steps you need to take to achieve your next phase of growth – rapidly and sustainably. Delivered by some of the country's most successful growth specialists, it will help you build a successful growth strategy and harness the power of your people.
You might also consider attending a Short Course or Masterclass at the Growth Hub. Check out our calendar for what's on offer.
Resolution 2: Find the right funding to support your business
There are some excellent sources of funding and grants, from the Government's website to Gloucestershire County Council's website. One particular source of funding to note is the Growth Voucher scheme.
This programme helps companies find and pay for professional strategic advice. If support is offered, the Government will pay half the cost of purchasing it up to a maximum of £2000. Find out more.
Resolution 3: Seize the opportunities presented by new markets
Have you considered looking for new markets outside the UK? Exporting needn't be difficult. It doesn't matter which country you're looking at, what industry sector you are in, or what stage your business is at, UK Trade & Investment (UKTI) can help you
If you're considering exporting to the United States, watch our tips video here. Read our Beginner's Guide to Exporting.
Resolution 4: Get better at Marketing
We suggest that you plan your marketing activities into a simple 12 month schedule which includes all your advertising campaigns, Pay Per Click campaigns, newsletters, social media updates, Google Analytics, exhibitions and events etc etc. Add reminders to your calendar so you remember to regularly update your website content and blog. Here are some tips for spending less and getting more when marketing your start-up. Even if your business is more established this checklist is a useful reminder for us all.
One very simple New Year's resolution is to commit to going to at least two networking events each and every month and to find out what's going on in Gloucestershire. Take a look at our calendar and remember to sign up to receive our regular newsletters.
If you'd like help growing your business in 2015, get in touch
Call us on 01242 715400 or email talktous@thegrowthhub.biz