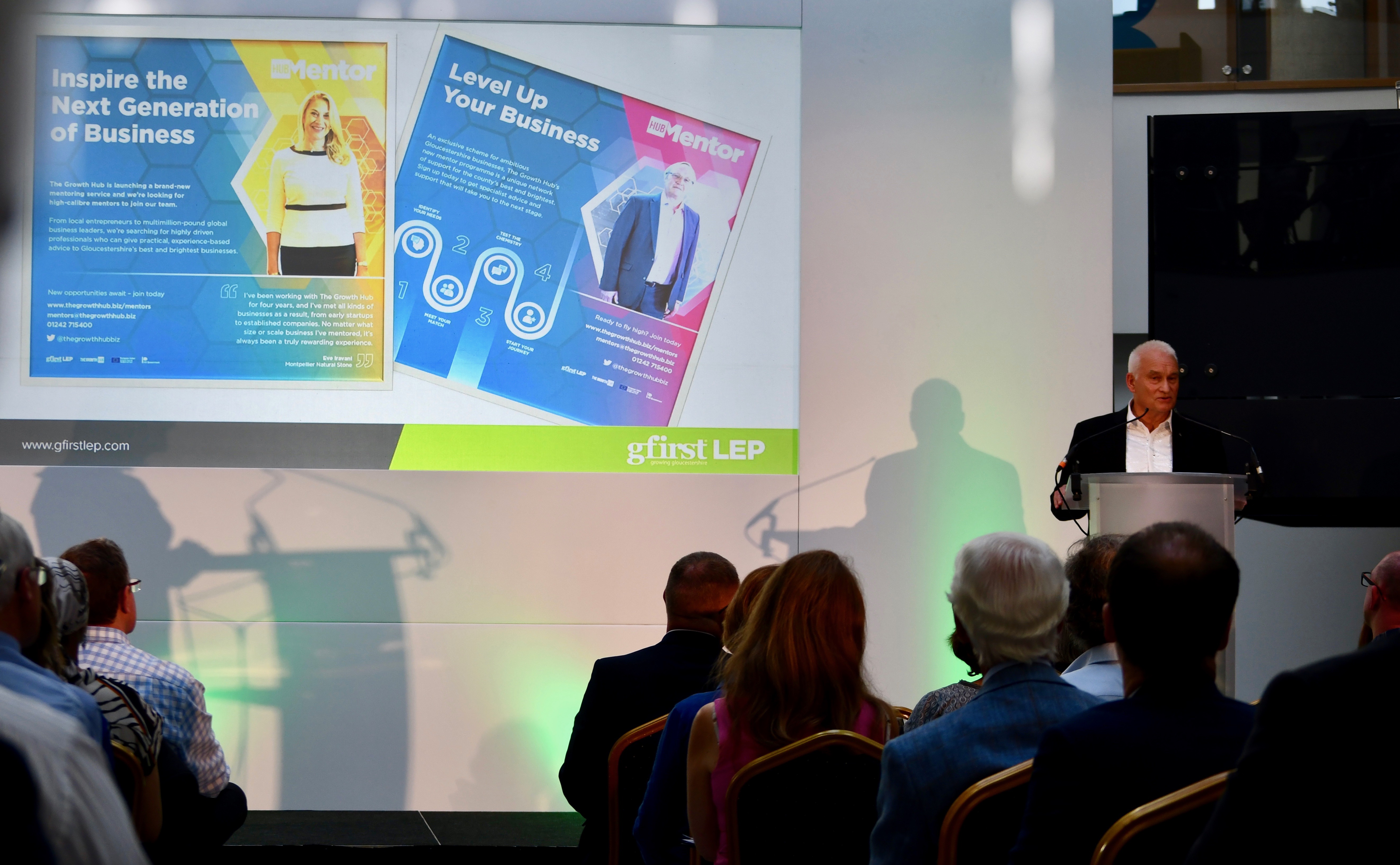 HUB Mentors is now live following GFirst LEP's Annual Review. We have already received an overwhelming number of applications from the brightest and best businesses across Gloucestershire.
Applicants to the programme are having their needs and objectives carefully identified, so that Project Manager, Rod Horrocks, is able to match them with their ideal Mentor. This unique matching service allows Mentees to be expertly partnered with a Mentor who is able to work with them on their personalised set of requirements.
So far, 14 matches have been made, which represents a bright start for this exciting new programme.
The applications received to date cover a wide variety of sectors, from transport to manufacturing, professional services to food & drink, and digital technology to retail.
The subjects that the Mentors are addressing are equally diverse, and include business strategy, supplier management, franchising, marketing, operations, recruitment and retention, and product/service development.
How can I get a Mentor?
The Hub Mentors programme has three levels of support available, so we're sure that no matter what stage your business is at, we have a Mentor with the experience to meet your business challenges.
If you are an early stage business with potential for high growth (>15% per annum), a business with more than 10 employees and turnover of £1m+, or somewhere in-between, please contact us at mentors@thegrowthhub.biz. A member of the team will walk you through this exclusive scheme and answer your questions.
"After working with businesses in the East Midlands for the last five years, helping them to restructure and resolve cashflow issues, I'm keen to meet ambitious Gloucestershire companies with the passion and drive needed to grow" – Steve Smith, Park West Consulting, Growth Hub Mentor
How do I become a Mentor?
We are currently inviting applications for Mentors to join the team. From high flyers to industry disruptors and entrepreneurial success stories, we're looking for individuals who have delivered high growth and extraordinary results. As a Hub Mentor you will be able to connect with some of the fastest growing businesses in the country while discovering new investment opportunities – so you can reap the rewards while helping a new generation of companies to flourish.
As a Hub Mentor you'll be invited to regular events to share experiences and network and be able to attend training sessions. Not only that, you'll also become a fundamental part of The Growth Hub service and the implementation of the Local Growth Strategy.
Get in touch
If you're interested in joining the programme, as either a Mentor or a Mentee, then contact the team on: mentors@thegrowthhub.biz.