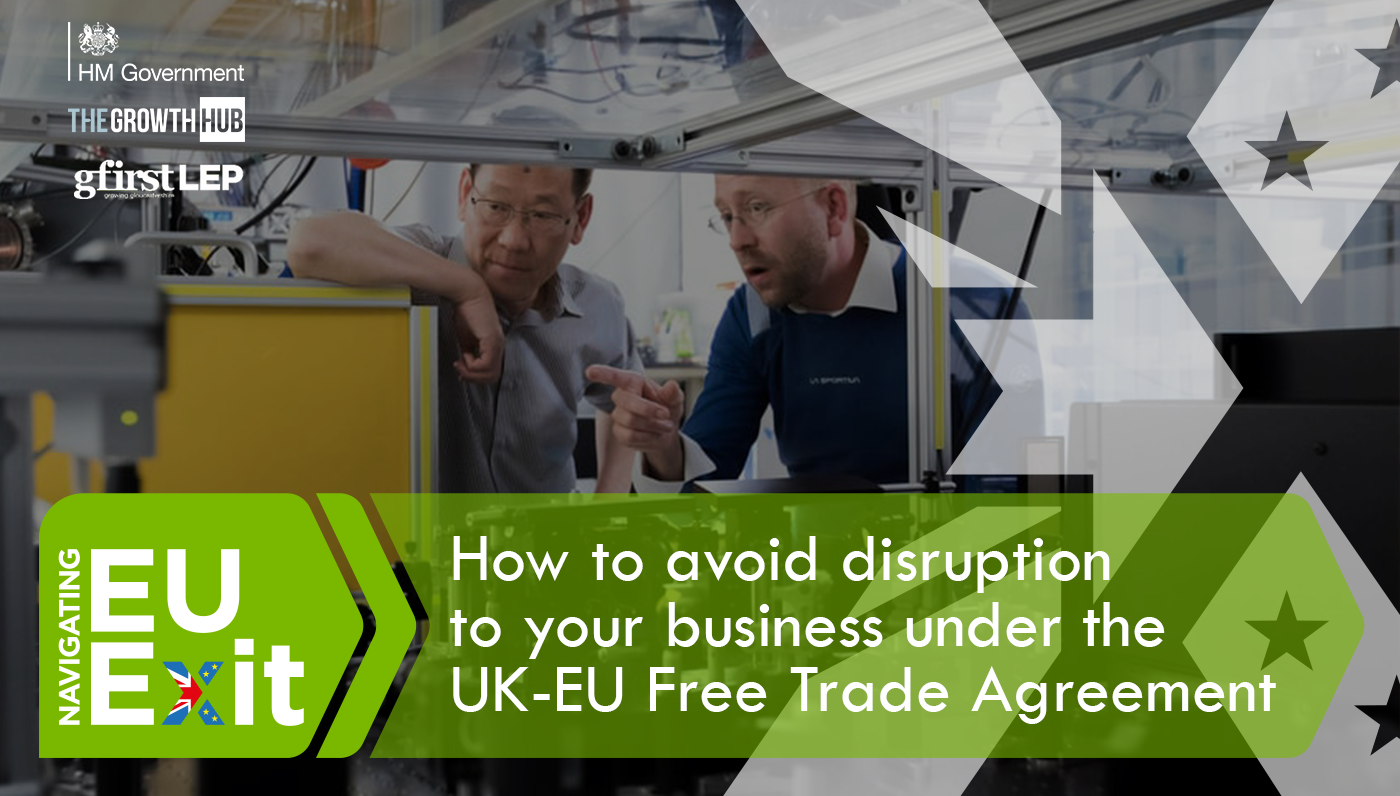 Following the signing of the UK – EU Free Trade Agreement, there are new rules for businesses which require immediate action. Your business needs to act now to comply with these new rules. If you do not take action, there is a risk your business operations will be interrupted.
The UK Government has published new documents which outline actions for businesses to take to ensure they are compliant with the new rules which have come into force.  Part A provides an overview of key actions for businesses, as well as supporting guidance, helpline numbers and FAQs. Part B lists the top five actions for businesses in each of the following sectors: Aerospace, automotive, chemicals, construction, consumer goods, electronics and machinery, life sciences, metals and materials, professional business services and retail.
Businesses should also visit gov.uk/transition to use the checker tool to quickly identify the actions required. The checker tool will ask you questions about your business and provide all the information you need to be aware of such as new rules on: 
You can help prepare your businesses for the new rules by using a number of support mechanisms provided by the Government: 
Sign up to receive updates on the specific actions you need to take once you've used the  checker tool at 

gov.uk/transition

Sign up to receive the regular 

Business Readiness Transition Bulletin

 – an email newsletter providing information on major announcements and recently published guidance
BEIS Webinars across a range of topics will be available on gov.uk in January 2021. They will provide specific advice on how businesses can ensure they comply with the new rules.

If you would like to speak with one of our dedicated EU Transition Advisors, please get in touch by emailing euexit@thegrowthhub.biz and stay up-to-date with more content, news and events by bookmarking www.thegrowthhub.biz/euexit

For the most current and official updates, please visit https://www.gov.uk/transition