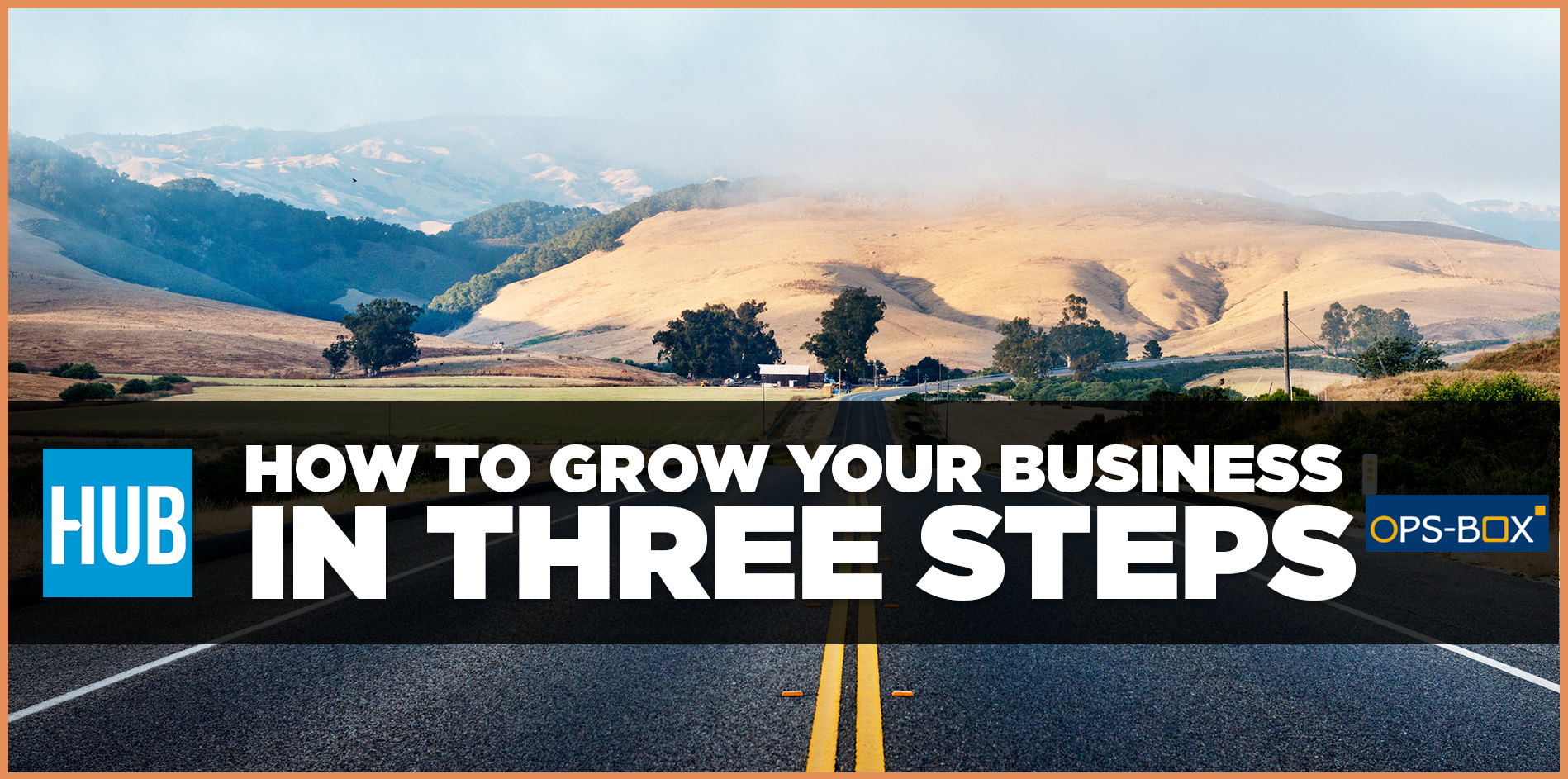 This post was written by Hayley Parker, Company Director of OPS-BOX Group. OPS-BOX provide a range of support services to help business of all size and type to grow and succeed. They are all running the first Expert Series event, Road to Growth, for The Growth Hub in 2021. Sign up for your free place today. 

Across four free weekly sessions you'll fast-track your business potential with help from their experts. Not only that but you can also network and share ideas with ambitious Directors from across the county. Each week you'll build up the expertise you need to plan your business growth, seize on the opportunities available to you, and tackle the challenges. 

As part of our Gloucestershire Expertise series, we are giving leaders the opportunity to share their knowledge, experience, and personal stories to help other ambitious enterprises grow. If you would like to contribute to the series, please email marketing@thegrowthhub.biz.
The past 12 months have been difficult for businesses – there's no doubt about it. Buzzwords are more likely to have been around words like pivot, survival and recovery, rather than those focused around business growth.
So, is it actually possible to not just survive, but thrive in 2021? We look at some key guiding principles, which can position your business on the road to growth.
One. Define your business proposition
If there's one piece of advice that we give businesses – that is to be really really clear on your business proposition. And it's not about WHAT you do as a business, it's about WHY a customer would choose your product or service over your competitors? It clearly and concisely communicates the benefit or problem that is solved for your customer by giving you their business.
It might sound obvious, but it's amazing how many businesses have a proposition that is so confused or buried in trite, meaningless buzzwords or slogans, that it is lost altogether. Or worse, they don't actually know what it is! The best value propositions are clear and simple – Uber's value proposition – 'offering uber convenience' knows exactly 'who' it is and what its customers are looking for and clearly sums up the benefits of taking an Uber over and above a traditional taxi – it's quick, it's easy, it comes to you wherever you are, one tap on the app – no standing in long taxi queues, hailing a cab in the rain or trying to get through on a phone line!
Two. Find and identify your customer
No business can be 'all things to all men' – not everyone will want or need your product or service and that's a lot of wasted time and energy (not to mention money!) if you try to reach an audience of everyone! That's where knowing your customer comes in – once you are very clear on your business proposition, you can define which customers are most likely to want or need your product or service – otherwise known as your target market.
Before you can decide who your most likely target audience is, you must research the market to find where you want to focus. Analyse your existing customers and identify where you think there might be opportunities for your product or service. You could segment the market by geographic, vertical, demographic or a whole host of other bases. Research that segment – is it growing? What level of competition is already present? What does your ideal customer look like? Creating buyer personas can give you a detailed picture of your customer to enable you to fully understand their needs and buying patterns and criteria.
Three. Set business goals
You wouldn't set out on a journey without a map – or more likely a sat nav these days. Your business is no different – you need a goal – an end destination. Goals provide focus and set clear priorities for everyone involved in the business. They enable you to monitor and track success along the way – that's not to say you might not get lost or double back and take a different path – but having an end goal gives you a sense of purpose and direction. And don't forget that goals must always be S.M.A.R.T – Specific, Measurable, Actionable, Realistic and Timely.
With these 3 steps in mind, you can point your business firmly on the 'Road to Growth'.