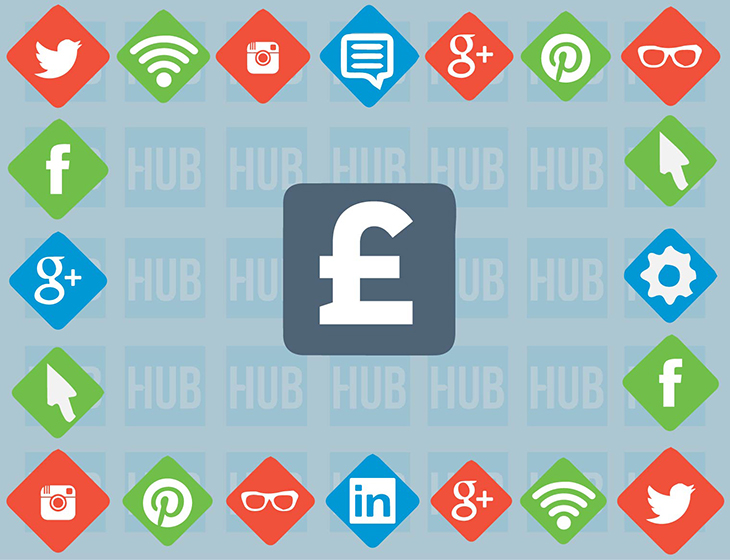 If implemented wisely, online advertising will increase sales, reach new customers and help you achieve your business goals. But how can you be sure that you're getting the maximum return on investment for your spend?
Choose the best campaign your target market
The internet is a powerful tool that can reach billions of potential customers.  But you need to understand your target market, and how they use the internet, then tailor your campaign accordingly. One way to find out more about your target market is to monitor what they are saying on social media. A tool like Hootsuite can help you do this.
Don't rely on one metric for measuring success
For example, click-through rate is not applicable to every online advertising campaign, such as branding campaigns. This resource contains lots of useful advice on advertising metrics.
Ensure you have flexibility in your online advertising spend
It's not wise to invest in an inflexible large-scale agreement. If your campaign doesn't deliver the results you expected, you should have the ability to make adjustments as needed. Google Adwords gives you flexibility because you can change your keywords and campaign as often as you like.
Be responsive
As the online advertising space evolves, we can see mobile, tablets and new technologies continue to shape consumer behaviour. Consider how screen size affects your campaigns.
Create consistency across all platforms
Regardless of the where and how your online advertising is being viewed, a coherent brand message must be conveyed, but tailored to how the consumer interacts with that specific media.
Challenge your agency
If you're using an agency to manage your online advertising, ensure you are questioning and challenging their practices, and monitoring the results they are reporting, so you get the absolute best out of them that you can.
Give extra effort to campaigns that create a halo effect
Marketing campaigns which positively impact the sales of the brand as well other brands in your portfolio should be invested in further.
Most importantly, in an ever changing digital world, always be prepared to evolve.
If you'd like support to get your business online, or grow what you're already doing, get in touch with us on 01242 715400 or talktous@thegrowthhub.biz