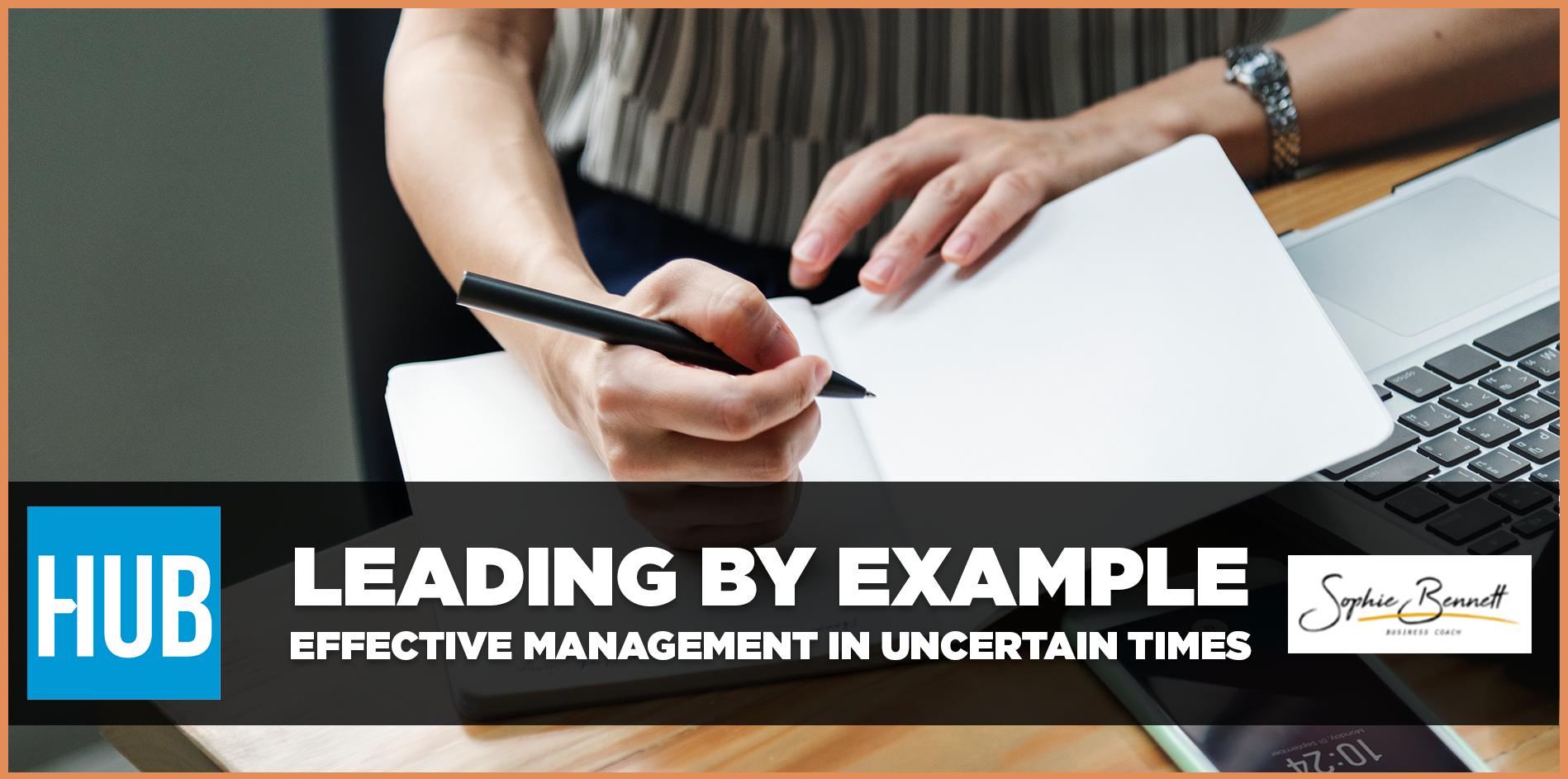 This post was written by Sophie Bennett, a keynote speaker and author. Sophie is trained in the science of business communication.  She also qualified as Information Mapping licenced trainer, a Project and Program Manager and NLP Master Business Practitioner. Through her training she learned how to make complex ideas seem simple. She understands how we process information, make mental links between things and how we intuitively navigate ideas and learn. Sophie has turned her hand to designing work flows, intranets, sales content and even business processes over the years. She has also delivered at Director Strategy events at the Gloucester Hub, and is the guest host of the new Growth Hub podcast. 

As part of our Gloucestershire Expertise series, we are giving leaders the opportunity to share their knowledge and experience, to help other ambitious enterprises grow. If you would like to contribute to the series, please email marketing@thegrowthhub.biz.
More than ever, people are looking to their line managers, leaders and colleagues for guidance on how to cope with change and uncertainty. 
People are feeling scared, isolated, uncertain, overwhelmed and confused. So how can we lead effectively in such challenging circumstances? 
Well, the first thing to do is reach out to others. Inspired by a friend, I sent a simple two line email to many of my connections. I simply asked how they were coping, letting them know I was thinking about them and reassuring them that they could reach out to me if they needed help. 
The number and nature of the responses lifted my spirits. People who I haven't spoken to for months or years replied. I instantly felt a little better and a lot less alone. Within 2 hours I had had several inspiring and creative conversations that will help others now, and open doors in the future. What's most important about that is that it lifted all our spirits and got our creative heads functioning again.
What people need right now is connection, above anything else. As leaders, we don't have answers to people's pressing questions. The situation is still moving so fast that we don't have the answers, and we need to be honest about that. No one can predict how long lock down in some form is going to last, how service providers, suppliers and customers are going to survive financially. We are all in an extreme VUCA (volatile, uncertain, complex, ambiguous) situation. 
We all need is to know that we aren't alone.
Reach out to people at every possible opportunity. Pick up the phone and talk to people, and even more importantly, listen to their concerns. You might not be able to do anything about them right now, but be there to support and listen anyway. 
Even if we have to deliver news that is not what people want to hear, we all have a responsibility to communicate honestly. So, send an email, pick up the phone or send a video message. Keep active on your virtual channels and make sure people feel like you are ready and willing to listen. 
More than ever before, it's time to be a listening leader. The more challenging the environment, the more people need to be heard. And you might just be surprised at the level of creativity, ingenuity, adaptability and new ideas that you will hear from your colleagues and team members. After all, it's in always in times of disruption that things actually change. There will be positives to come. In the meantime, keep in touch with people, be prepared to be a stable, honest voice of reason. 
Right now your technical competence may be valuable, but your humanity is invaluable. 
Sophie is the guest host of the new Gloucestershire Growth Hub podcast, The Buzz. Listen to episode one here or follow us on Spotify.