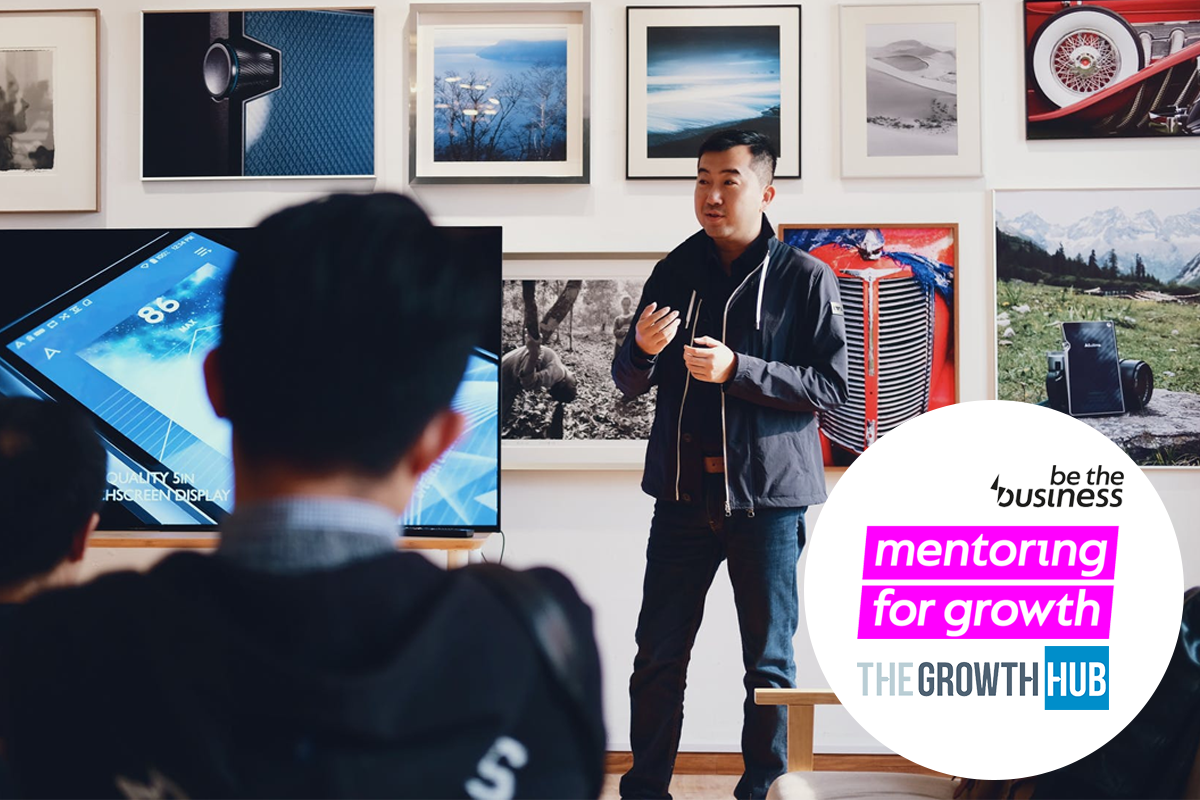 The Growth Hub has partnered with a national mentoring programme to give local businesses a chance to work with some of the biggest companies in the world.
Mentoring for Growth is a flagship programme run by Be The Business, designed to give SMEs access to experienced business leaders from large, multinational organisations. This connection facilitates knowledge transfer, exchange of ideas, expertise and experience to shape the future direction of an SME and help deliver a step-change in business productivity.
Mentors available include senior figures from the UK's leading businesses including GSK, Amazon and the John Lewis Partnership. Almost 200 successful matches have already been made elsewhere in the country, a figure set to increase to 1,000 by March 2020.
The Growth Hub will be responsible for identifying SMEs which could benefit from the programme and then matching them with mentors – selected by Be the Business – from some of England's most productive companies. Should an SME not qualify for Be the Business programme it can still benefit from The Growth Hub own mentoring services; thus, there is a mentoring service suitable for each and every Gloucestershire firm.
Be the Business, which oversees Mentoring for Growth programme, is the business-led organisation created to drive up UK productivity and competitiveness. Led by Sir Charlie Mayfield, chairman of the John Lewis Partnership, Be the Business is spearheading a business-led drive to help companies across the UK improve their performance.
If you feel that your business would benefit from mentoring, or you would like further information, please email mentors@thegrowthhub.biz