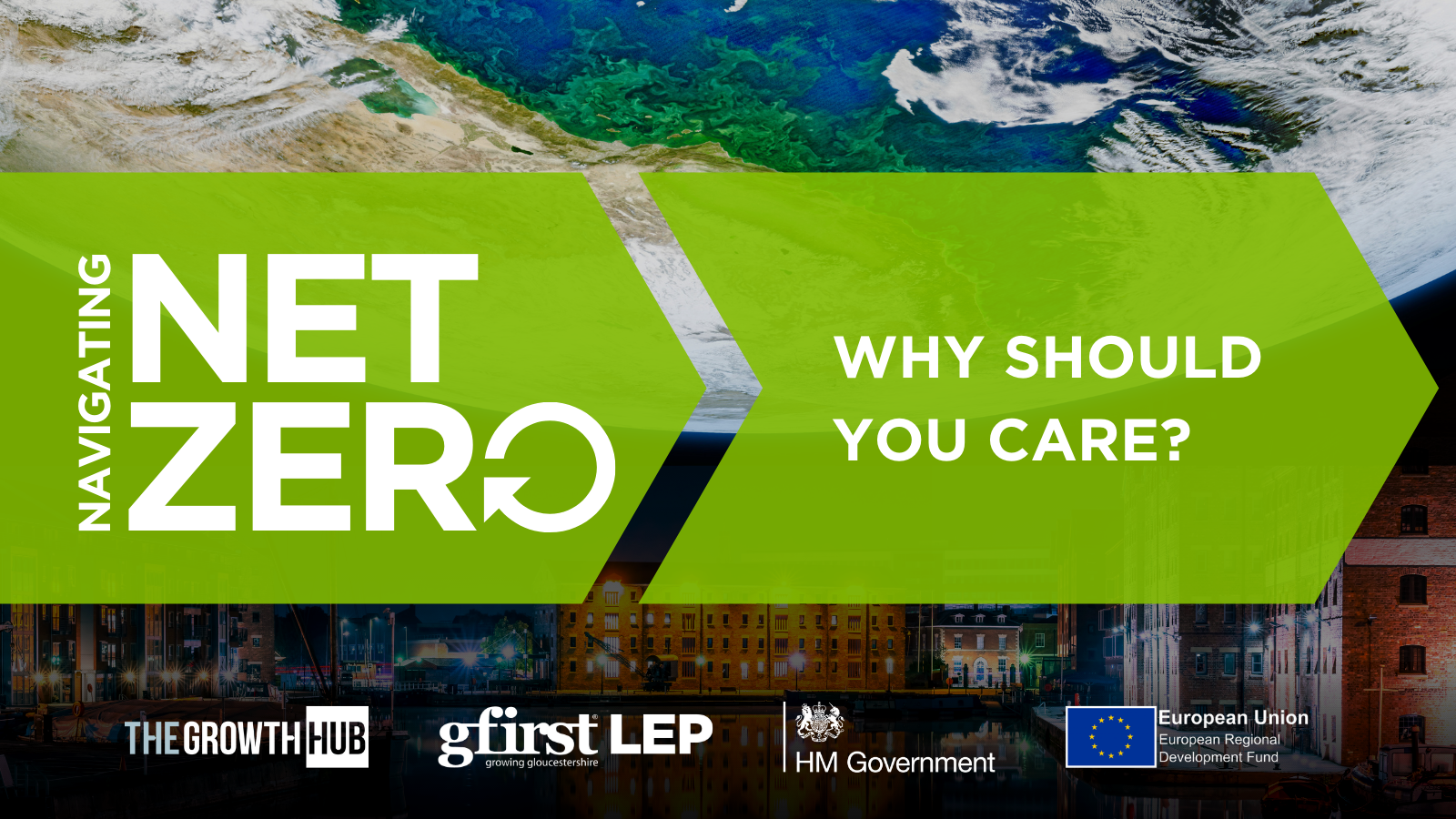 The UK became the first country to establish a legally binding commitment to achieve Net Zero (where the amount of carbon dioxide we add is no more than the amount taken away) by 2050, in line with the Paris Agreement. It's an important legal, environmental, and ethical aim – that we should all care about. But in particular, it's important for business owners to rally behind the cause – as a factory or office can often provide a greater ROI than a household.
 
What is Net Zero?
The Science Based Targets Initiative has defined Net Zero targets for businesses [corporates] as:
Achieving value-chain emission reductions that limit global warming to 1.5C with no (or limited) overshoot, and
To neutralise the impact of any residual emissions that remain unfeasible to be eliminated by permanently removing an equivalent amount of atmospheric carbon dioxide.
The primary activity required is emission reduction - reducing the amount of CO2 emitted from human activity by at least 90% by 2050.  It is easier to prevent an emission in the first instance, rather than try to capture it once released.
Net zero acknowledges that it may not be possible to eliminate all emissions.  Solutions therefore need to be adopted that remove as much, if not more atmospheric CO2 from the atmosphere than is released.   
Think of it as a set of scales which is, currently, much heavier on the carbon dioxide released side. As you add positive impacts to the lighter side, or you remove carbon dioxide from the heavy side, the scales level out. Making changes to either side helps to balance the equilibrium – and most companies will do both (taking steps to reduce their emissions, and engage in carbon-removing activities.)
CO2 Reduction
Reduce energy usage / demand
Increase energy efficiency
Switch to renewable energy solutions
Avoid disturbance of carbon sinks (such as soils and forests) 
Minimise resource use
Minimise wastage
Make products easy to repair
Increase product lifespan
Shorten supply chains
CO2 Removal
Ecological processes
Enhancement of existing ecosystems (forests, mangroves, soils, peat)
Planting of carbon absorbing plants (grasses, trees, etc.)
Ocean carbon sinks (marine plants etc.)
Industrial Carbon Capture, Use and Storage (CCUS)
Why is Net Zero important?
Net Zero came onto most people's radars in 2015, at the COP 21 climate conference, where 196 countries signed the Paris Agreement. The aim of the agreement is to limit global warming to:
"well below 2 , preferably to 1.5 degrees Celsius, compared to pre-industrial levels."
The Paris Agreement is a big deal. It's the first legally binding agreement that brings all nations into a common cause. It's also a truly global effort, where developed countries have committed to supporting those nations with less financial capability and capacity for change.
But why is it important for you, a Gloucestershire business leader?
As the owner of a business, with skin in the game and money on the line, you're understandably cautious about expending revenue that, at first, doesn't appear connected to your growth.
But there are 4 key benefits that span the short, medium, and long-term growth of your business. 
Profitability
There is a direct correlation between green changes and cost-saving in your business, ranging from lower energy bills via more efficient equipment to reduced professional fees from digitising services. There is also a connection between eco improvements and revenue generation, like selling on waste produced from industrial processes and selling electricity back to the grid from renewable energy sources.
Sustainability
In both senses of the word, sustainability will play an important role in the future of your business. We've already seen energy price hikes affecting those who rely on the national grid, whilst businesses generating their own electricity are avoiding the increased prices. Similar planning and exercises to protect your business from wider environmental changes - like engaging in circular economies - will make it both sustainable for the planet and sustainable as an enterprise.
Reputation
There are few things more important than a steady flow of customers - and in 2022 we know that customers prefer to buy from companies which are taking steps to reduce their impact on the environment. 4 out of 5 will favour those with a 'commitment to environmental sustainability' and 9 out of 10 want companies to 'act now.' 
Investment
Green investment and subsidies have been around for decades – most of us remember double glazing grants to make UK homes more energy efficient. The same applies to businesses, where funding is regularly available for businesses which can prove their green credibility or which are pursuing a greener operation. Public sector spending increasingly requires bidders to evidence their carbon reduction strategies, given the country's legal requirement to meet the Net Zero target. Many private sector lenders also now require businesses to demonstrate how their investments will positively contribute to delivering a low-carbon economy.
What else can I do?
As a Gloucestershire business, you have plenty of options:
- Complete our climate survey: so that we know your biggest barriers and can put the right support in place to help you overcome them.
- Make a climate commitment: join thousands of fellow SMEs in the same position and work together to make changes to fight climate change.
- Bookmark our Net Zero page: this is where The Growth Hub will be publishing news, events, research, and resources to help local businesses.
- Get in touch for support: speak to our dedicated Net Zero team, who can answer questions, make introductions, and find the answers you need. Email: netzero@thegrowthhub.biz for support.