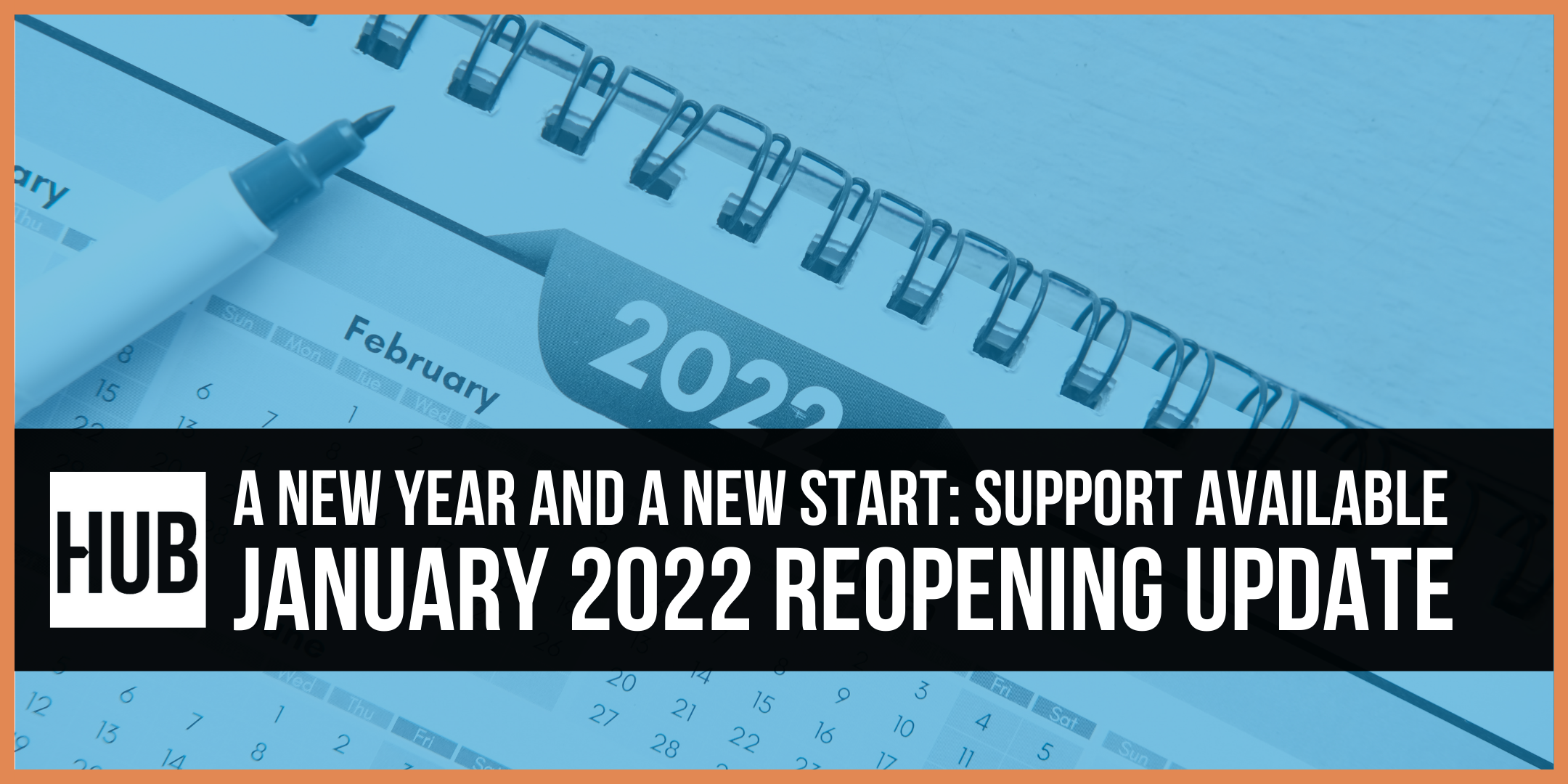 A new year brings with it new opportunities, a fresh approach, and a chance to reach your goals. We're here for you every step of the way and can't wait to help you turn your vision into a plan. Let's make 2022 a year to remember.
If you've never had support from us before, or want to pick up where you left off, we're ready and waiting.
We have a everything from a library of online resources to fast-track your knowledge when an idea strikes at 3am, to a team of expert advisors ready to work 1-2-1 with you. 
Much like in your own business, while we are looking forward to getting started again, we need to ensure that we're doing so in the safest possible way. Our Hubs across Gloucestershire are each partnered with a different organisation. As we reopen in 2022, you will find each Hub may be operating slightly differently to ensure you, the Growth Hub teams, everyone else using the space stays safe.
As ever, our teams remain available to help you navigate the changing business landscape. You can continue to access 1-2-1 meetings with our teams over video, and attend expert-led events online to help you upskill and overcome your business challenges. 
If you have any questions you can find the contact details of your nearest Hub, and any changes to their opening times on their dedicated pages below.