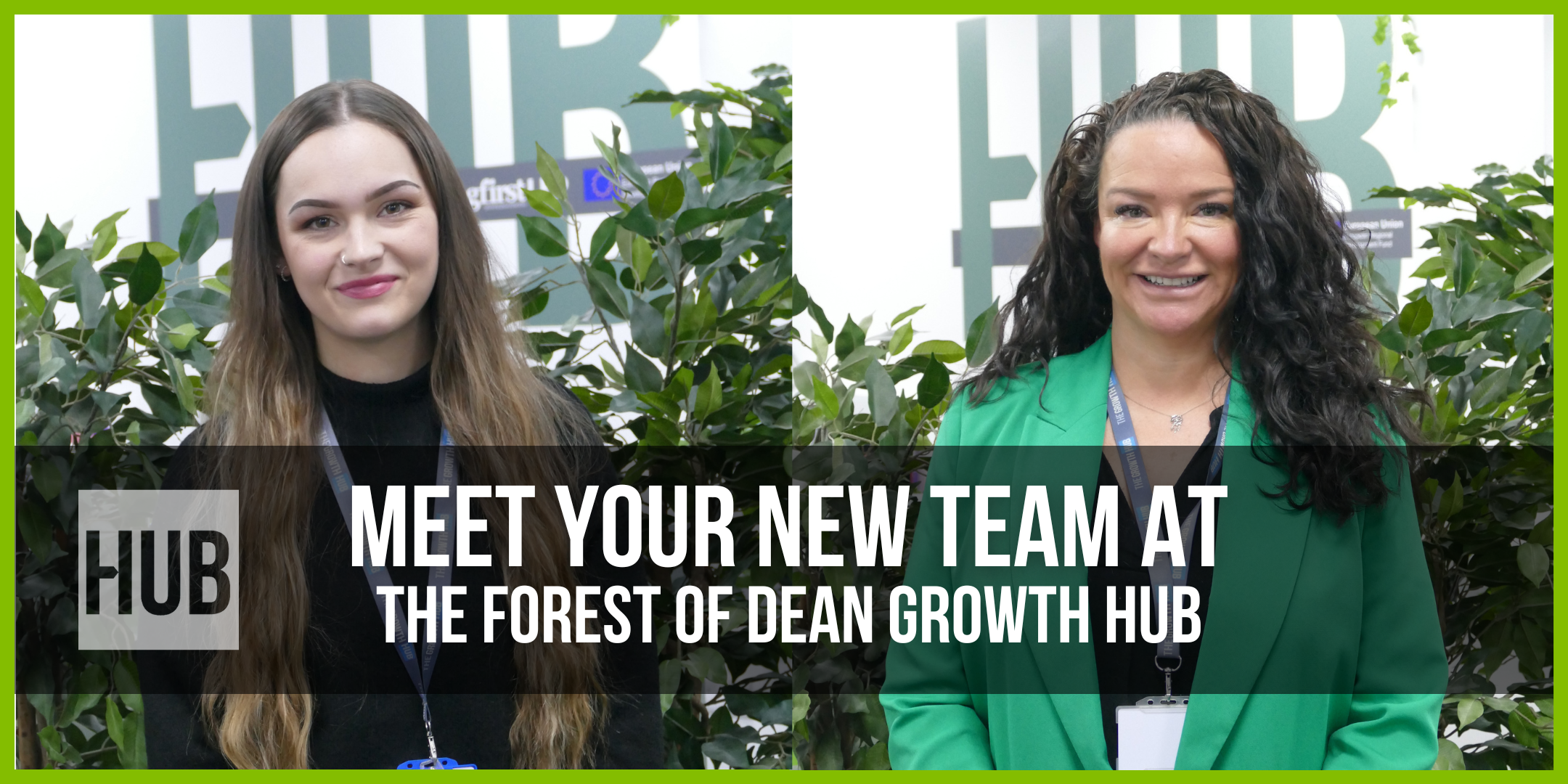 The Forest of Dean Growth Hub opened its doors in October 2021 and has since welcomed new team members on board. Providing business support through 1-2-1 consultations, events and networking opportunities, Laura and Amy are here to help Forest of Dean businesses grow.
A warm welcome first off to the new Business Navigator, Laura Griffiths, who comes to the Growth Hub following a career at Vantage point. She has first hand experience working directly with Forest of Dean businesses, and has the contacts to provide Hub clients with the connections they need to succeed and grow.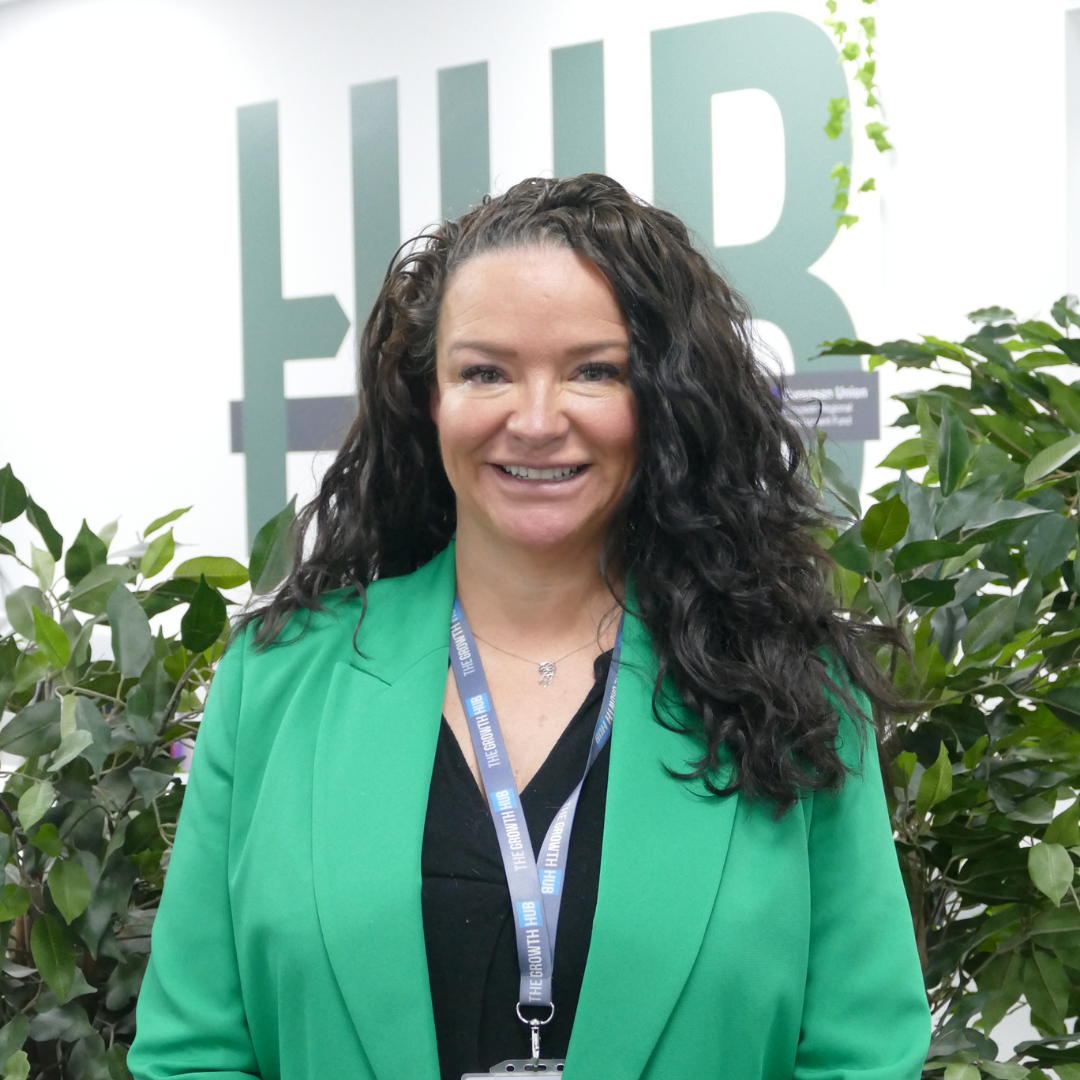 Laura, tell us a bit about yourself and why you love supporting local businesses.
Why do you love what you do?
"After a varied career mostly working alongside entrepreneurs and start-ups to then spending the last 7 years running my own business, I feel I can really relate to what many business owners experience and the situations/challenges they might be facing.  The best part is meeting different people, learning about their businesses and hearing why people do what they do so it is then incredibly rewarding to be able to offer them the support that the Growth Hub provides."
What's the best thing about Forest of Dean Growth Hub?
"Despite our rural location we have amazing facilities and can offer a first-class working environment for businesses as well as being able to offer the support.  People are often surprised when they walk through the doors that although we are based on an industrial site surrounded by green fields and trees we have really modern & fresh offices, a vast range of large and small meeting rooms, co-working spaces, high speed internet, free parking and a fabulous café to grab a latte and lunch.  I really can't think of a better place to work from.  We are the newest Growth Hub in the network and have created a friendly and professional space with the team always on hand to answer any questions or help if we possibly can."
How can a local business get support from The Growth Hub? 
"Come and see us at Vantage Point Business Village or contact us to see what we can offer you.  From support by having a discovery meeting, free events you can book yourself on as well as the meeting & co-working spaces we have something for all sizes and stages of businesses."
One piece of advice for Forest of Dean businesses?
"Reach out.  Make the most of any support, it is beyond what I ever realised was available and wish I had made use of myself.   Running a business is certainly a rollercoaster and sometimes very lonely but rest assured the support and like-minded people are out there!"
We would also like to welcome Amy Rimmer, who is the new Events Coordinator and Business Host for the Forest of Dean Growth Hub. She primarily works on the front desk, so she will be there to aid you with anything you need during your time in the coworking space. Amy handles the coworking space, manages the office tenants and organises the events programme for the Hub to support local business owners in the county. She also has a vast knowledge of Vantage Point and all it has to offer businesses, so don't be shy in asking her anything about the Business Park too.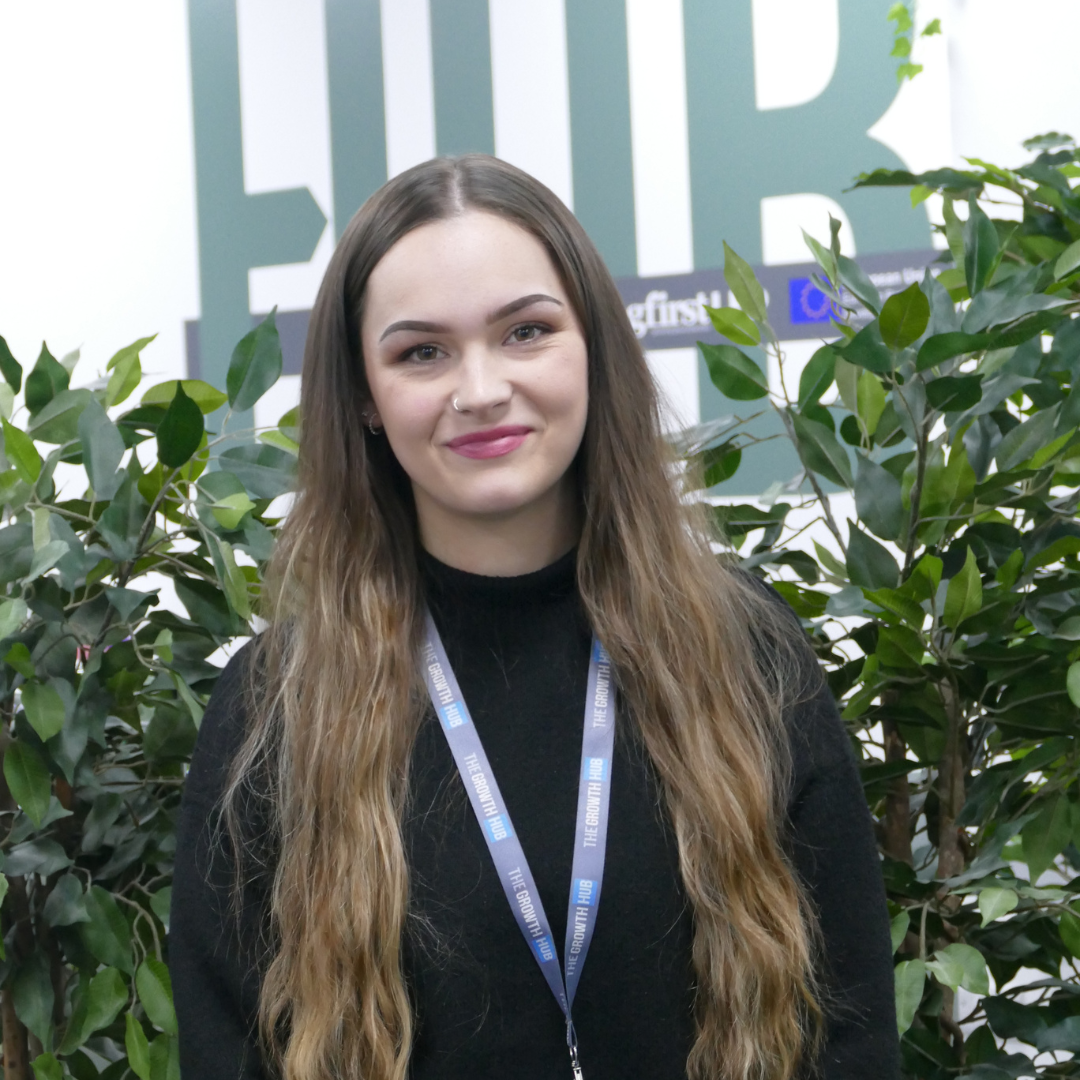 The team are always on hand to help, so give them a call on 01594 546661, email them on forestofdean@thegrowthhub.biz or find out more about what the facilities have to offer by clicking here.
We hope you will join us in welcoming them to the growing Growth Hub network.