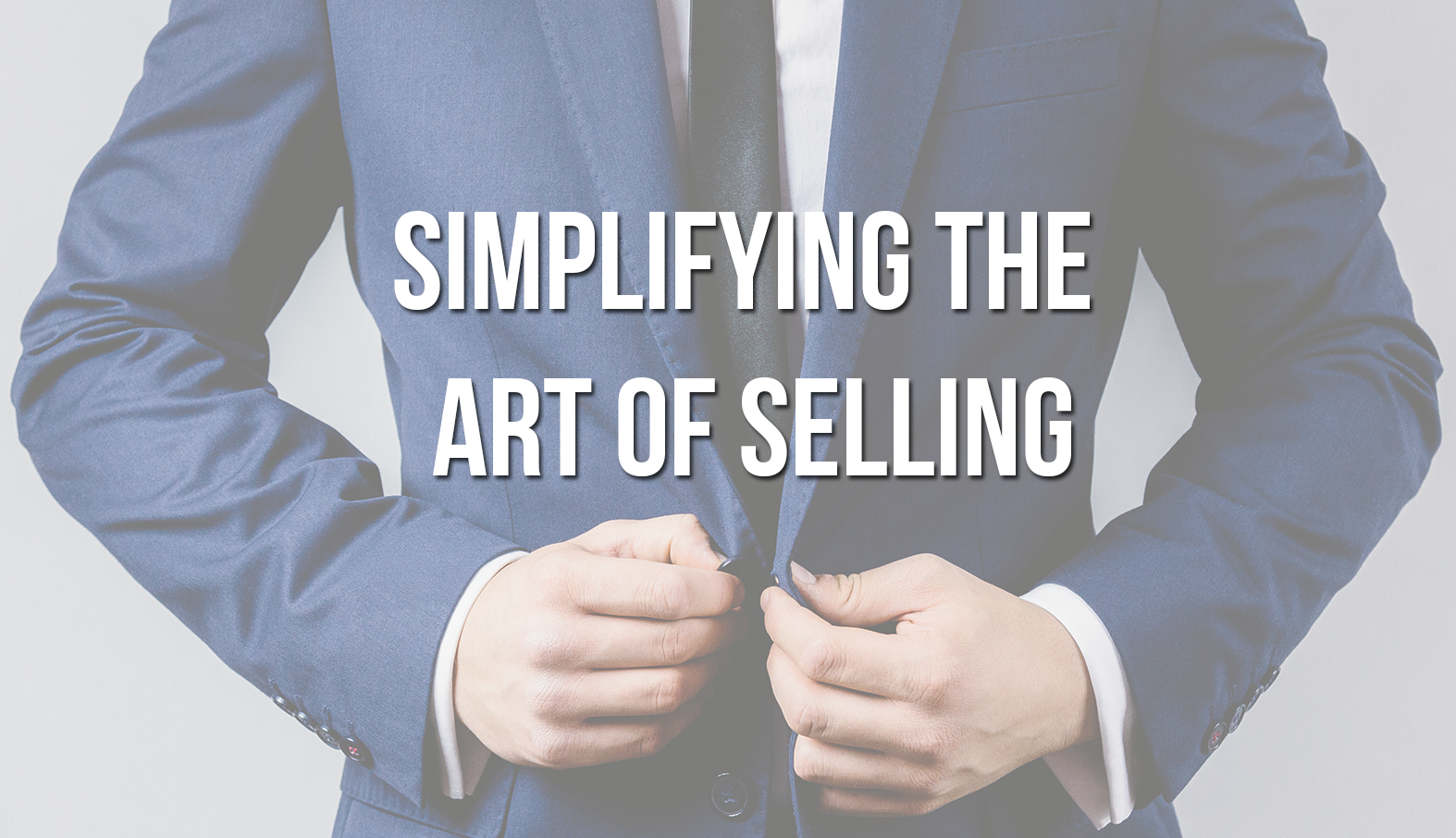 Ann Sherrington is a sales trainer who specialises in turning reluctant, unconfident and uncomfortable sellers into successful ones who win sales and enable their organisations to grow. Ann has worked with businesses of all shapes and sizes, and shares with us her tips on simplifying the art of selling:
Negative stereotypes about the "pushy salesman" and "commission culture" perpetuate the idea that the world of selling is difficult. Many people become intimidated by the idea of selling when they see it in their remit.
In reality, selling boils down to a conversation with an pre-determined objective. Most people are held back from becoming a confident seller by;
A fear of being seen as the stereotype pushy salesperson
A lack of confidence in their ability to get their messages across convincingly
Uncertainty about the process to follow- where to start and what to do next, and doubt over what to sell.
A change of mindset can often be prescription enough to tackle these issues, with the seller acknowledging that what they're doing is troubleshooting, problem solving and helping the customer. That selling is about helping a customer make a purchase that solves their problem – not about pushing unwanted and unnecessary products.
To get yourself in the zone for selling, remind yourself of a time when a customer thanked you for your help and expressed how pleased they were that they found you.
Successful selling also relies on relationship-building skills and the ability to build trust and rapport over a short period of time – in order to make the conversation comfortable for both parties. Empathy and stepping into the buyers' shoes to understand their perspective is something that great sellers do really well. It helps them to communicate clear messages that work best for their specific target audience.
Imagine that you are the buyer, sitting at your desk waiting for a pressurised meeting and with a long to-do list. Ask yourself what you'd want from a seller.
Closing the conversation relies on the seller's ability to deal with any objections and to close the sale without feeling awkward – and knowing how to keep in touch without hassling. The key lies in finding a way that suits your own style and that you feel comfortable with – then tailoring this to the customer.
The main thing to do is ask. Are they ready to place an order, do they have a fixed start date, do they have the go-ahead? There are lots of different ways to do it, but in the end you just need to ask.
All of this and more will be covered in Ann's masterclass
Having Confident and Comfortable Sales Conversations
at The Growth Hub on Wednesday 7th September 2016.