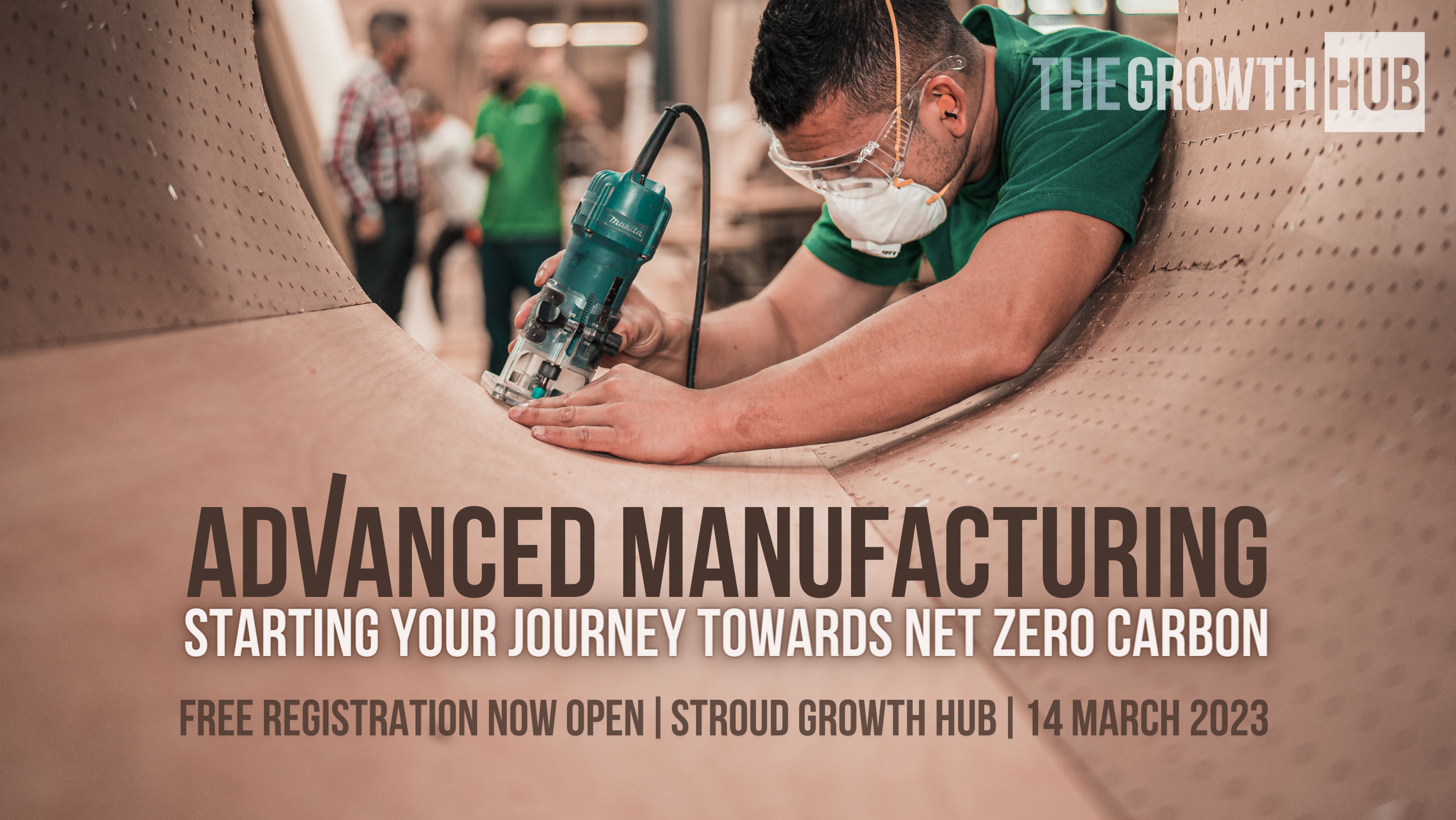 The Stroud valleys have a long and rich manufacturing heritage, originally founded on the natural resources of the area – wool from local flocks, power from waterways. 
Today, the District continues to have a diverse and world-class manufacturing sector, from advanced electronics, through fabrication and award-winning food and drink producers. The manufacturing sector is a critical part of Gloucestershire's, and the UK's economy, providing countless skilled jobs locally.
The manufacturing sector is also a primary contributor to greenhouse gas emissions. The latest ONS data indicates 17% of emissions derive from manufacturing, plus an additional contribution associated with energy and transportation. The manufacturing sector, therefore, plays a critical part in enabling the UK to deliver its legally binding target of becoming Net Zero Carbon by 2050.
Inherently, manufacturers are very process driven; they tend to have a good understanding of measuring, monitoring and continual improvement; some are also well-versed in documenting processes. This activity is typically captured within a formal management system of some form, which may even align with, or be certified to, ISO9001 (relating to quality) or ISO14001 (about environmental management).
These existing processes can be utilised, or adapted, to also manage carbon emissions. Stroud Growth Hub is launching a free half-day workshop that will show Gloucestershire businesses in Advanced Manufacturing…
how the language of carbon can integrate with existing processes and terminology;

how the data that they already have can be used to estimate their operational carbon footprint;

how to identify improvement opportunities, and how to establish reduction targets
The free workshop will be practical, providing attendees with a monitoring and reporting tool to take away and apply within their businesses, with the potential to be integrated with existing processes.
Delivering a Net Zero economy requires collective effort.  Sign up and come along to be part of the solution.