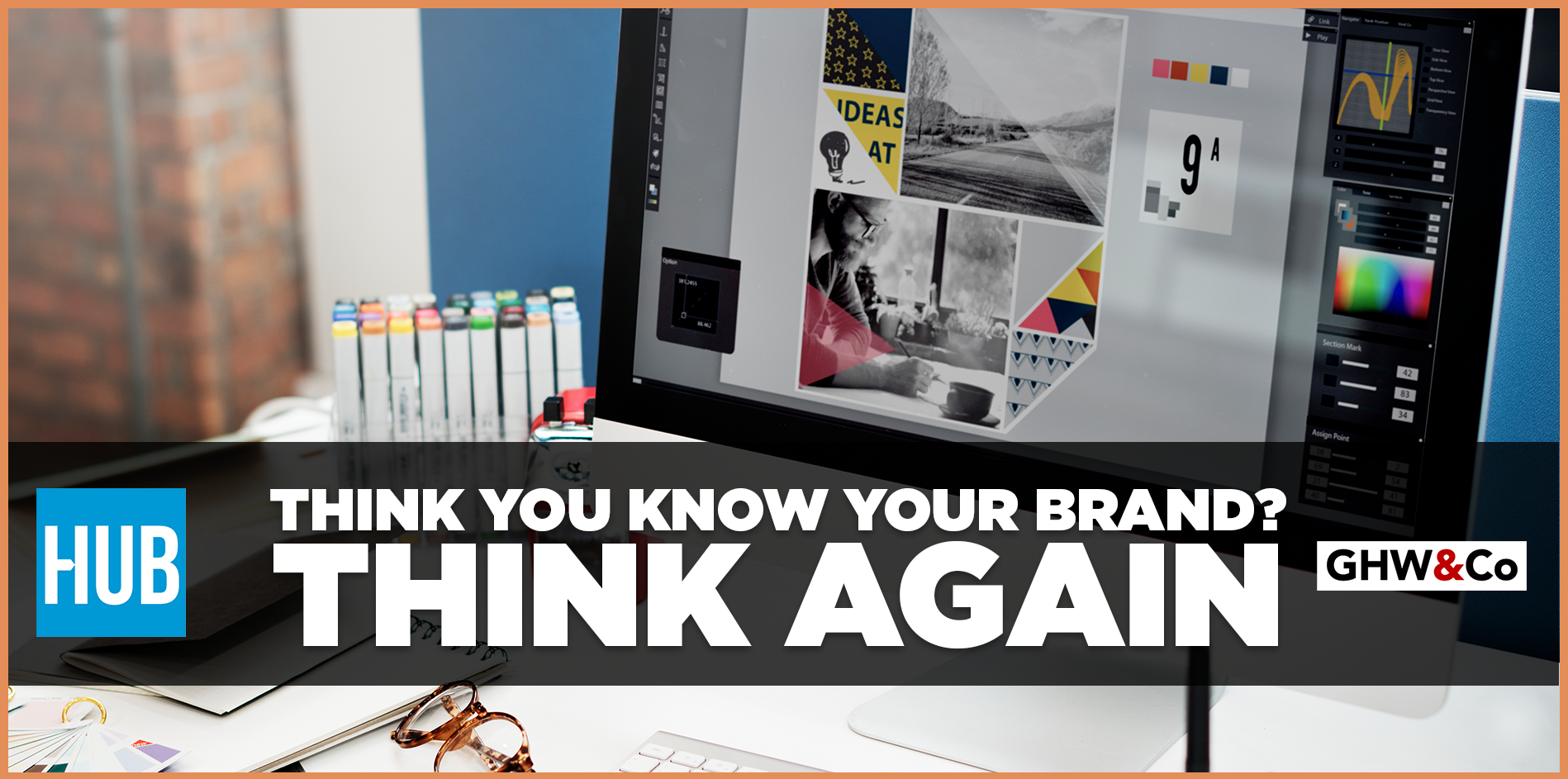 This article was written by Andy Wheatley of GHW&Co . Here he writes about the most common mistake SMEs make when it comes to brand strategy and offers a simple and effective formula to make sure you don't fall into the same trap.

As part of our Gloucestershire Expertise series, we are giving leaders the opportunity to share their knowledge, experience, and personal stories to help other ambitious enterprises grow. If you would like to contribute to the series, please email marketing@thegrowthhub.biz.
I've been in the brand business for over 25 years, worked with many of the world's leading brands and was an MD of the world's largest brand agency, but the biggest lesson I have learnt has come from working with SMEs.
My 'eureka' moment came a few years ago when we were advising one of Gloucestershire's best-known entrepreneurs. He runs a successful white goods business and was setting up a new brand. In a moment of over-confidence, I ran him past my significant experience which included the leading brand in his space. When I finished, instead of looking impressed, he asked me a simple question:
"Has anything you just told me going to help me sell one more washing machine? If not, then…." You can guess the rest.
For SMEs, branding is dangerous ground. It's a curious mix of science and art surrounded by fancy marketing terms that promise much yet often don't deliver. Furthermore, it's often the boss' own money that's on the line, which makes wasting it unforgivable.
At GHW&Co, we've used our experience to develop a simple formula that helps SMEs to make their brand a more effective and fundamental part of their business strategy.
Brand = Reputation + Behaviour + Proposition
Reputation is what you're known for. It covers what you do and how good you are. It's not how innovative or passionate you are. Have you ever heard a competitor say they're not innovative or passionate? Nope, didn't think so. They are basic requirements. You need to be better and more relevant than that.
Behaviour is how you do it. Some call it vision, mission and values but these are over-used and loaded terms that are more confusing than useful. If you can, avoid them. Use normal language that people understand and connect with. Instead of vision, talk about what you do. Instead of mission, explain why you're doing it. Instead of values, say how you do it. Stop the jargon.
Of the three, Proposition is where the heavy lifting is. It's also usually the bit that's missing. It's where your reputation and behaviour are explained to your target audience in a compelling and relevant manner. It links your brand to your business strategy, drives your sales and marketing and answers the most important question of all: 'Why should I buy you?'
If you want to, you can tell everybody how all three are encapsulated by your logo, but you really don't have to. Neither your logo, your fancy website or your lovely brochures are your brand. They are channels for your proposition.
And there's one more thing. You may have noticed one word that appeared across all three. Did you spot it? It's 'relevant'.
It's often the biggest elephant in the room for SMEs. "Our brand's unique. Nobody else does what we do". Stop fooling yourself. Unless you've come up with something that nobody has ever seen before you're not unique and you don't need to be. Being relevant is far, far more important than being unique.
So, remember. Your brand is your reputation, behaviour and proposition. It communicates your business strategy to the people you need to buy your product or service and the kind of people you want to work for you.
They work together and must be simple, understandable and, above all, relevant.