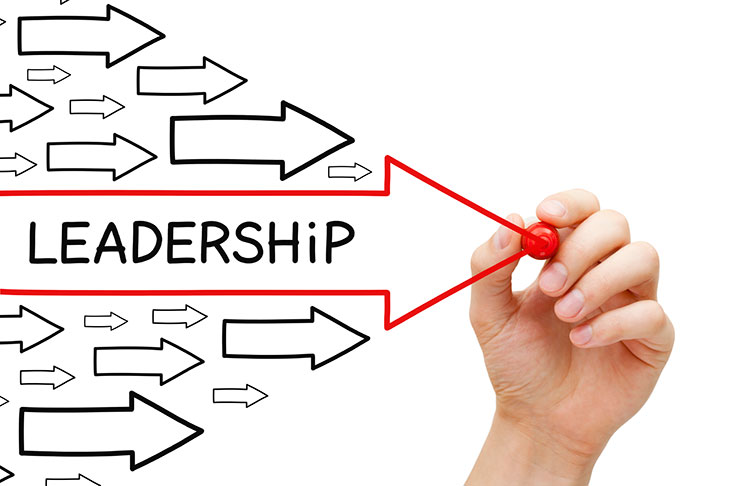 What makes a good leader? You may have experienced working with an inspirational leader.  No doubt you could name a handful of media-friendly high-profile individuals who lead successful organisations. What attitudes have they developed that sets them apart?
We asked a couple of Gloucestershire-based business leaders for their thoughts on the subject.
Ruth Dooley, a Partner at Hazlewoods LLP believes that empathy is a key quality demonstrated by leaders.  She believes that to lead people you have to have try and understand their perspective and this understanding enables leaders to have a better ability to influence and persuade others when necessary.
Ruth also believes that a positive outlook is a key attribute, which will inspire a team to have the same attitude.
Inclusion is really important too, says Ruth. "You need to create a culture of openness, inclusion and praise where due. People will become great team players if they feel properly involved, confident to voice their views and appreciated for their contribution."
For Chair of the GFirst LEP, Diane Savory, leadership is an attitude.
"If you see a hurdle you have to learn how to jump it. Be passionate in everything you do; if you don't have passion then you're in the wrong job," says Diane.
Encouraging creativity and innovation
Increasingly, academic researchers are highlighting the role of leaders as those who encourage their teams to create and innovate, and demonstrate positive behavioural characteristics – basically great people skills.
Jackson (2004) says that the role of the leader is to 'liberate, harness and focus the potential of employees for the benefit of the individual and the organisation.'
Heidi Hughes, course leader of the new Leadership and Management Higher Apprenticeship delivered by the University of Gloucestershire agrees that successful leadership is about people and motivation.
"Management is about processes, leadership is about people. Good leadership requires the ability to influence and motivate people. This is done through our own actions and integrity (so that employees want to follow us) and knowing when to listen, when to intervene, and when to get out of the way.
"While some people may be born with charisma, true leadership is a skill that is learned in the field and through reflective practice. Continuing professional development (CPD) provides a way for leaders to learn different leadership skills and an opportunity to practice and receive feedback regarding when to use different skills."
Defining Leadership Style
According to the Chartered Management Institute (CMI), leadership style can be defined as the 'general manner, outlook, attitude and behaviour of a leader, particularly in relation to his or her colleagues and team members.'
The CMI provides a check list for senior managers and leaders to consider in evaluating their leadership style. Some of the key points are summarised here:
1. Know yourself
Consider evaluating your leadership style by discussing with a trusted colleague or a business coach. There are also a number of questionnaires and tests available that can help to evaluate leadership style
2. Know your team
Know your team members and what kind of leadership style might suit them. For example, their individual experience will influence how much support and guidance they need.
Employees are likely to appreciate input and a voice in decision-making and are less accepting of 'command and control' management styles.
3. Consider the context
Are you working with a private company or a not-for-profit voluntary or governmental organisation? Is it currently undergoing significant change? Is it a small start-up or a multi-national? These and other questions are likely to influence the kind of leadership style to adopt.
4. Share best practice with your team
Openly discussing the right kind of leadership approach to take, and sharing your knowledge of leadership styles will be beneficial to everyone. Open discussion can also help to clarify what people can expect from you as a leader and help build rapport between yourself and your team.
5. Continue to evaluate your leadership style
One of the most important aspects of leadership is the ability to reflect honestly and question yourself, so effective evaluation of your leadership style should contribute to better leadership practice.
Interested in developing your leadership skills?
Aimed at Directors, Managers and Department Heads, The University of Gloucestershire is offering a new 12-month Leadership and Management programme developed by the Chartered Management Institute (CMI) and delivered by the University of Gloucestershire.
Karlee Jarvis, Higher Apprenticeship Manager at the University of Gloucestershire is delighted to be involved in this programme.
"Learning is centred on a real-life strategic management project within the workplace so this programme will bring real value to your organisation. The programme is a mix of on-the-job learning, online engagement and classroom sessions," says Karlee.
The Level 5 Higher Apprenticeship qualification counts towards becoming a Chartered Manager, the highest status that can be achieved in the management profession.
With 50% of fees funded by the government, employers need only contribute £3,375.
Visit the Leadership and Management Higher Apprenticeship page to find out more, or get in touch on talktous@thegrowthhub.biz or 01242 715400.