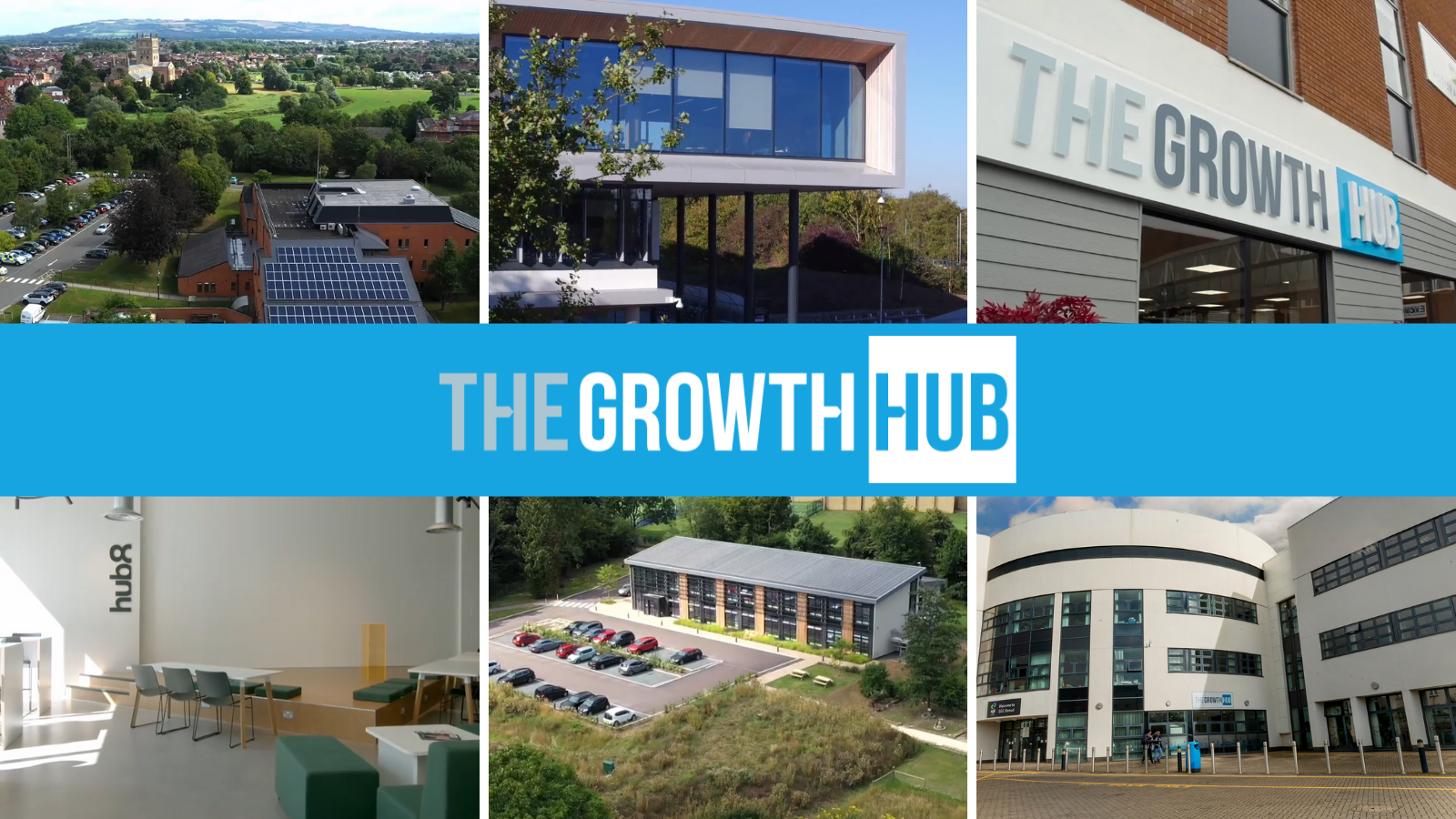 The Growth Hub invites Gloucestershire's businesses through our doors.
Our doors are open to help local business owners and employees combat loneliness, manage your mental health, and get your fix of office life. Take a look inside our Growth Hubs around the county in our brand-new showcase videos created by Cheltenham-based company, Squashed Robot.
With four in five business leaders expecting never to see workers return en-masse, and nine in ten employees concerned about the isolation and mental health impacts of remote working, there is an important gap to fill between the office and home.
The Growth Hub – with its bright open spaces and buzzing atmosphere – may be the perfect solution.
Whether you need distraction-free time away from home, a proper desk that's not your kitchen table, or just to work amongst like-minded people again – The Growth Hub's doors are open to you. See our workspaces for yourself and meet some of our team in the new video series featuring the Gloucester, Cirencester, Tewkesbury, Stroud, Forest of Dean, and Cheltenham Growth Hubs.
Sam Hoad, Growth Hub Development Manager, says: "We're here to help businesses however we can – and right now we need to help them look after their own mental health and wellbeing, as well as that of their employees. Our amazing spaces are fully-fledged co-working offices with all the trimmings you miss: fast internet, plenty of coffee, quiet corners to get your head down, collaborative working areas, meeting rooms, and the chance to finally have those 'water cooler conversations' once again. Plus, whilst you're here, you can find out more about how our business consultants who can help you meet your goals. With the launch of our new video series, we hope more Gloucestershire business owners and their employees will make use of our great workspaces available to them."
The Growth Hub's workspaces are available in:
Gloucester, at the University of Gloucestershire
Cirencester, at the Royal Agricultural University
Tewkesbury, at Tewkesbury Borough Council
Stroud, at SGS College
Forest of Dean, at Vantage Point
Cheltenham, at Hub8
Coworking is available every weekday in all locations. It's free in Gloucester, Tewkesbury, and Stroud – while our Growth Hubs in Cirencester, Forest of Dean, and Cheltenham offer paid memberships, with free trials available.
The Growth Hub is home to a wealth of support for your business, established to help Gloucestershire companies overcome their barriers and achieve rapid growth. As well as coworking, you can access advice, consultancy, training, and workshops – all fully funded at every Growth Hub in the county.
Head over to YouTube to watch The Growth Hub's showcase videos and meet some of our team.
Find your nearest Hub, explore our free workshops, or apply for business support today.