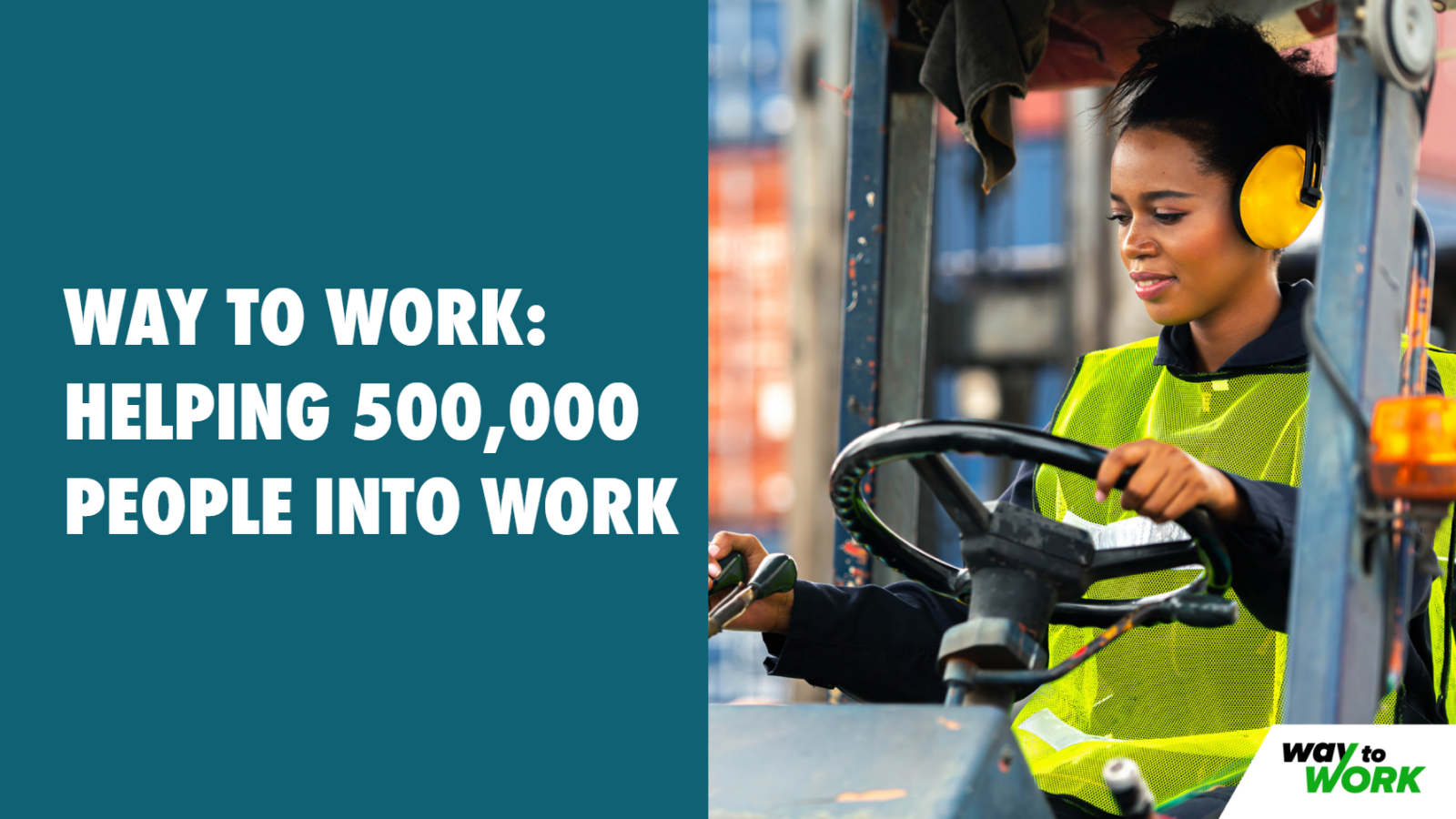 Way to Work is a new partnership between government and employers to get 500,000 jobseekers into work by the end of June 2022.
This partnership will help fill record numbers of vacancies, supporting job-ready people into the labour market and helping them progress into a career.
Whether you're a jobseeker finding your way back into work, or an employer who's looking for a way to get the right person to help their business, Jobcentre Plus and Way to Work can help.
For employers
If you're looking to fill a vacancy, Jobcentre Plus can help.
Their employer teams have the expertise and sector knowledge to find the candidates that are right for you. They already work closely with thousands of employers across the country to help them with their recruitment needs, identifying suitable candidates on their books who could be the perfect fit.
Make the most of Jobcentre Plus
To find out how Jobcentre Plus can help you meet your recruitment needs, get in touch today. You can contact the Employer Services Line using the online enquiry form
How Way to Work can help
The services Jobcentre Plus offer could include:
providing a named employer adviser who will work with you to fill your vacancies
giving advice on job descriptions to make them attractive to candidates
working with you to streamline and speed up your recruitment process, and in return you will aim to offer jobs within 48 hours of interview
actively promoting your vacancies within local jobcentres
matching, pre-screening and booking guaranteed interviews if you agree the short listed candidates have priority access to your vacancies
providing access to Jobcentre Plus offices to conduct interviews
inviting you to attend local employer recruitment events and sector job fairs to promote your vacancies
providing networking opportunities to connect with other local businesses
post recruitment reviews, to discuss on-going support and future recruitment campaigns.
Plus you can advertise your jobs through their online services that are used by thousands of jobseekers every week.
And by working with Jobcentre Plus you can quickly connect with a UK-wide, diverse pool of candidates who are actively looking for work or to improve their careers. They can also support you through:
Find out more at: jobhelp.campaign.gov.uk/way-to-work