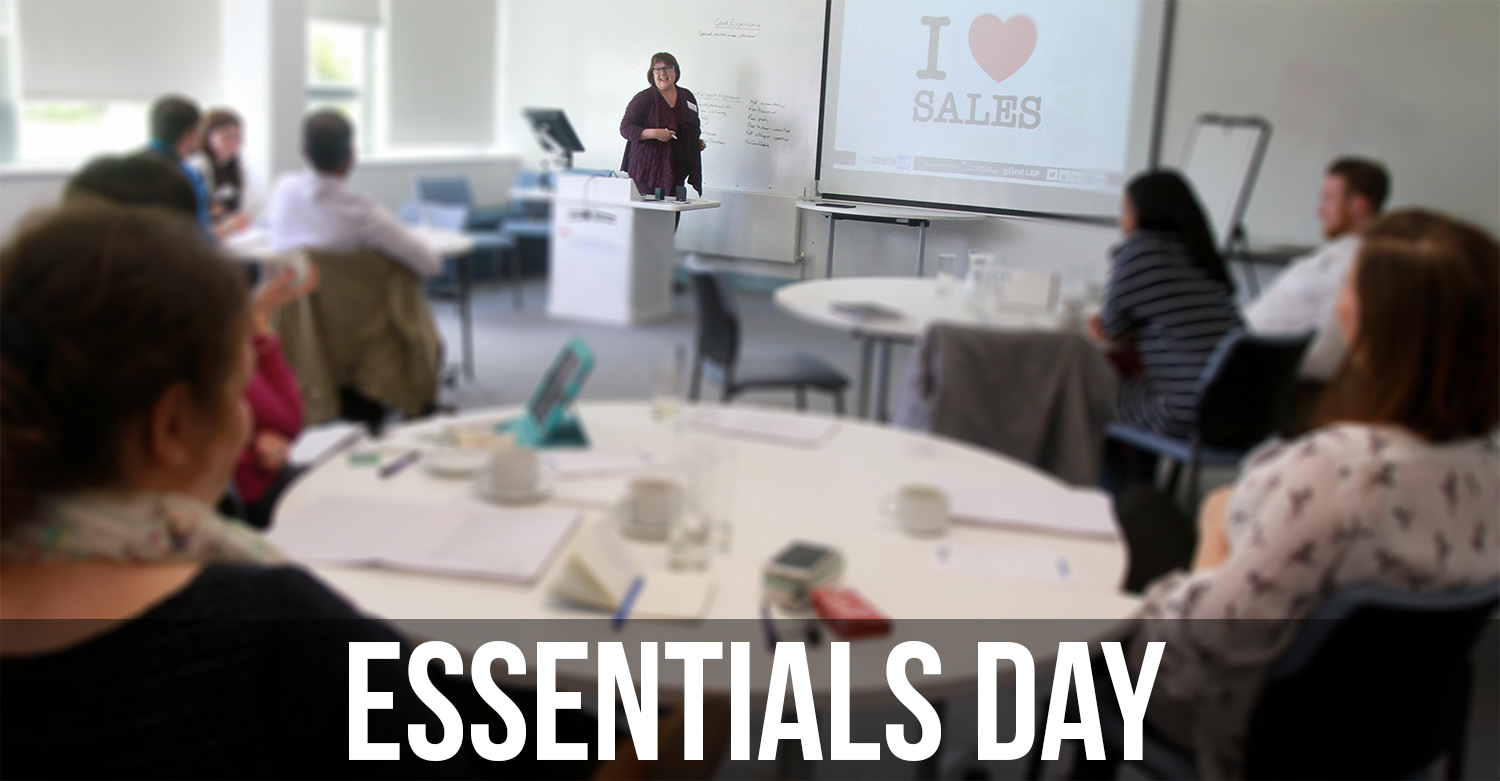 Why did you decide to attend the Essentials event?
I started my public relations consultancy a couple of years ago, and despite best intentions, once the work started to come in, the energy shifted to doing a good job for my clients with less focus on my own business development.
When you're working for yourself, I think it's important to actively seek out opportunities for continual professional development – you're the boss and you need to make decisions about your business. It's important to listen to those who have 'been there and done that' and take on board their experience.
Essentials Day was particularly timely for me, as I've reached the point where my client base is expanding and I want to ensure that my business strategy and marketing is in line to enable growth in a manageable way.
The format of the day
The event was split into five sessions – business strategy, financial management, funding, marketing and sales, each led by an expert in the field. All are either subject experts or experienced entrepreneurs.
Looking back, it's amazing to think how much ground was covered in a single day, but it didn't feel overwhelming as there were breaks between sessions and we were given excellent handout information so we could make notes. The buffet lunch is worthy of mention too…
Style of delivery
The group attending the day was comfortably small – about eight of us – and we were sat around tables so it felt relaxed. There was ample opportunity to say a little about our own businesses and ask questions throughout the sessions, it was very interactive.
The speakers were all engaging, each with their own style of delivery, but their expertise shone through; plus their interest in supporting fledgling businesses.  It was very accessible, clearly explained information – so you don't need a business degree to benefit from the day!
Bringing learning to life
I liked the way the session leaders were able to bring their topics to life, using real-life examples from household business brands but also drawn from their own experience. There were plenty of anecdotes to keep us engaged, but also practical advice to take away, in particular on the legal, financial and funding front.
Would you recommend Essentials for Success to other early stage businesses?
Absolutely. The event was good value for money, covered a lot of ground and was an excellent introduction to the fundamentals of running a business.  You're never going to learn everything you need to know in a single day, but I took away lots of ideas that I will be introducing into my business planning and drove home feeling invigorated.