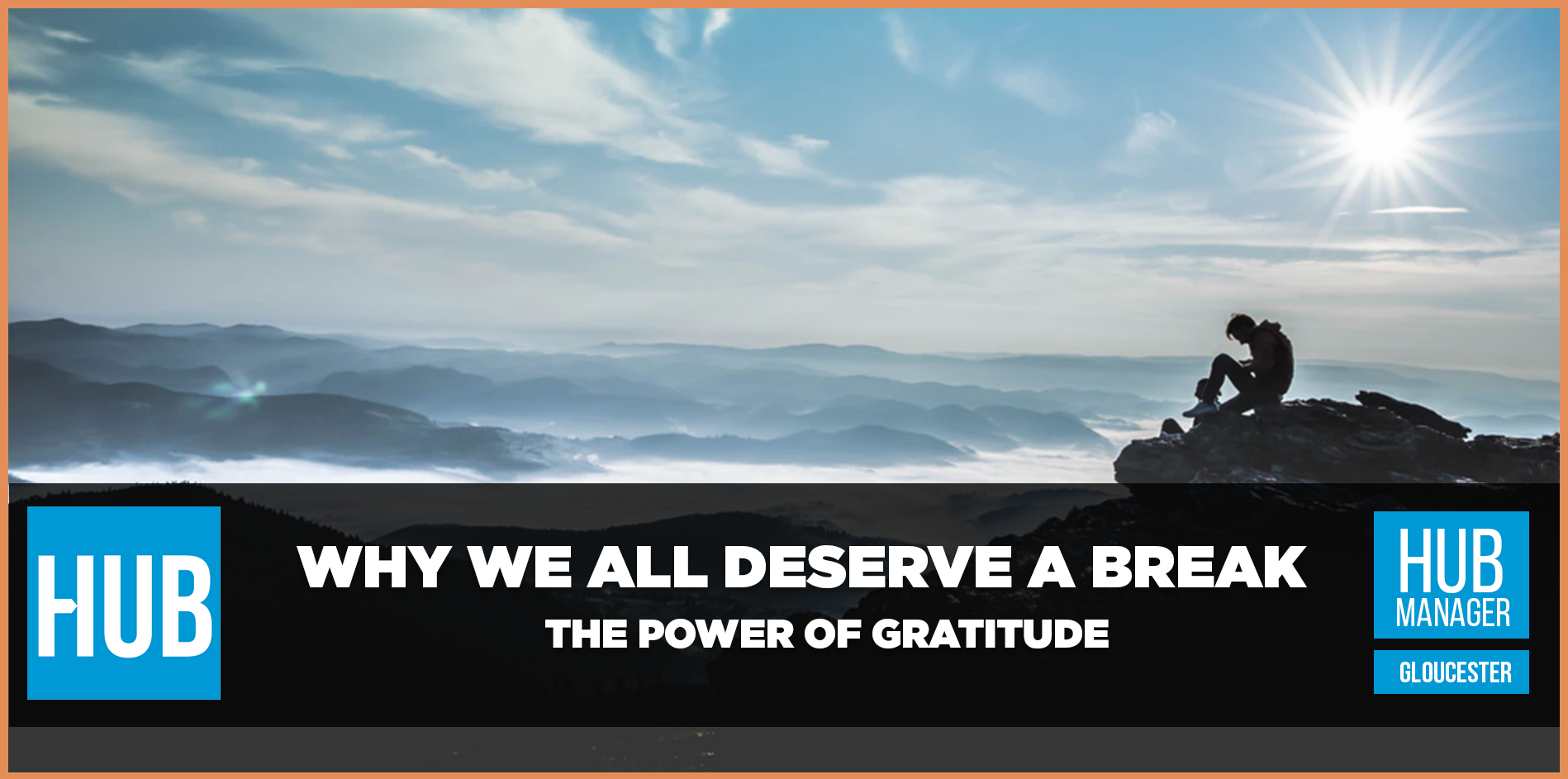 This post was written by Alex Cottrell, the Gloucester Growth Hub Manager. As part of our Gloucestershire Expertise series, we are giving local leaders the opportunity to share their knowledge and experience, to help other ambitious enterprises grow. If you would like to contribute to the series, please email marketing@thegrowthhub.biz
So, if like me, you got to the end of 2019 feeling like you had been dragged through a very wonderful, exciting yet hectic hedge backwards, you too may have spent some time over the festive break considering what lessons you have learnt, be they business or personal, which you are going to take forward into this shiny new decade.
Move more – tick.
Drink less – tick.
Read more – tick.
Spend less – tick.

Sounding familiar?
But then, I started listening to podcasts (another New Year's Resolution). And whilst listening to something quite 'Goop-y' about personal goal setting and limiting beliefs, it dawned on me that it was completely attributable to the '9 to 5' too. So as a newly converted podcast addict here are my learnings so far.
1: Give Yourself A Break!
That's right. Why not start this new decade with a bit of self-appreciation? What better way to start the year with a big selfie high five. Whether you manage a team of 100 or you're running solo, there are a billion reasons why stopping and giving yourself some well-deserved praise is OK. We rarely get an opportunity to stop and look at where we have got to, what we have achieved, what we have overcome and what, with others perhaps, we have built. And often times, it's only when someone else forces you to self reflect that we do this…as uncomfortable as it might feel. We are all so focussed on the next thing, the next target, the next project….we seldom stop and smell the coffee. As well as being a really good practice to get into for ourselves it also creates a much more positive experience for those around us. Sending out a clear signal that it's OK to celebrate success, it's OK to be proud and more than that, it's probably an essential ingredient of success.
2: You're Never Too Old and It's Never Too Late
Whatever your thing – perhaps learning Italian, mastering the skill of bare horseback riding or maybe becoming an expert in Google Analytics, it's good to remember that you're never too old (well maybe not for the horseback option), and it's never too late. In this day and age where we are bombarded with so much information, seemingly terrifying tech and incredibly intelligent, awe-inspiring people – it's understandable to feel that we can't keep up. But continuing to stretch the old grey matter is key. And as our old Remington ambassador Viktor Kiam once said 'Procrastination is opportunity's assassin.' Sometimes just asking yourself what the worst is that might happen can give you the shunt you need to start scratching that itch! (Plus read on to  Number 3 if still not convinced).
3: Sometimes we have to fail
An oldie but a goodie – remember that failure can be our best friend. It can stop us going down the wrong path, it can teach us lessons that we would never otherwise have learnt and it also shows us just how strong and resilient we can be in the face of seeming doom! You don't have to look to far to see how failure almost become a non-option for business and society these days. Billionaire instagrammers, Love Islanders and rising starts, you very rarely see a post from a business about a recent failure. But maybe we should see more of this. Maybe it will help others realise that to get to the success, there were many failed attempts along the way and that maybe, failure really is an option.
4: Nothing ever stays the same
Things change. Fact. And we can choose how we react to that. Yes, accepted, sometimes when you feel you are on a pretty steady trajectory, in your career, with your business, or at home, the universe likes to chuck in an occasional swerve ball to smash our plans to smitherines. From an irritating U-turn to a more destructive business body blow, sometimes the only thing that we can control and in fact the only choice we have is how we choose to react to it. I am finding more and more that a deep breath and engagement of the brain are a far better course of action than a hot tempered outpouring of frustration (although I'm only human and sometimes it can't be helped). But looking to find the opportunity in change rather than the challenge can lead to a very helpful reframing of what has been put before you.
5: Two Little Words
And finally we come to my favourite.
Over the course of the last 12 months leading the team at the Gloucester Growth Hub I have also been reminded of a simple business truth. And that's the power of two simple words.
Thank You.
I may well be biased but I believe that my team have performed brilliantly over this last year and, judging by the feedback we get from our clients, it seems you do too. And whilst I would love to be in a position to splash out on rewards and flashy nights out, sadly this is not the case. However, the good news is that, lucky old me, they just really appreciate a good old-fashioned 'thanks'. But let me be clear, coming from a media and agency sales background, I know that when I was beating targets and bringing new clients on board a simple thanks in lieu of agreed commission or bonus would have probably had me running for the nearest job board, but even in targeted environments where bonuses are commonplace, sometimes it's an unexpected 'thanks' that can knock an employee off their feet. The most brilliant example I saw of this was from an old cliet, who at the time was MD of  a nationwide UK team, which at the time was pulling in a healthy double digit million pound turnover. Managing a vast team of commission hungry consultants, she had superb staff retention in an industry with possibly one of the highest churn rates. Every once in a while, a perky card would appear on an employee's desk with a hand written note from the MD herself – no cash, no vouchers, no bottle of bubbly; just a card that showed the MD had taken time out to recognise someone. Trish went onto become CEO of the US operation so she was definitely onto something, and even though its 20 years since I worked with her the power and positivity that those little cards generated in an otherwise noisy, stressful and hugely competitive marketplace has remained with me ever since. #AttitideofGratitude – call it what you will – but whatever way you look at it, it seems to work.
And that's it. Rocket Science it is not but hopefully a refreshing reminder of how we can make our lives a little less complicated and learn to appreciate ourselves and others a little more. So, whilst I'm still going to try to complete the move more, drink less, read more, spend less plan, I'm also going to be kinder to myself in 2020 and will be encouraging everyone in my team to do the same. We all deserve it damn it! And I am sure that you do to!