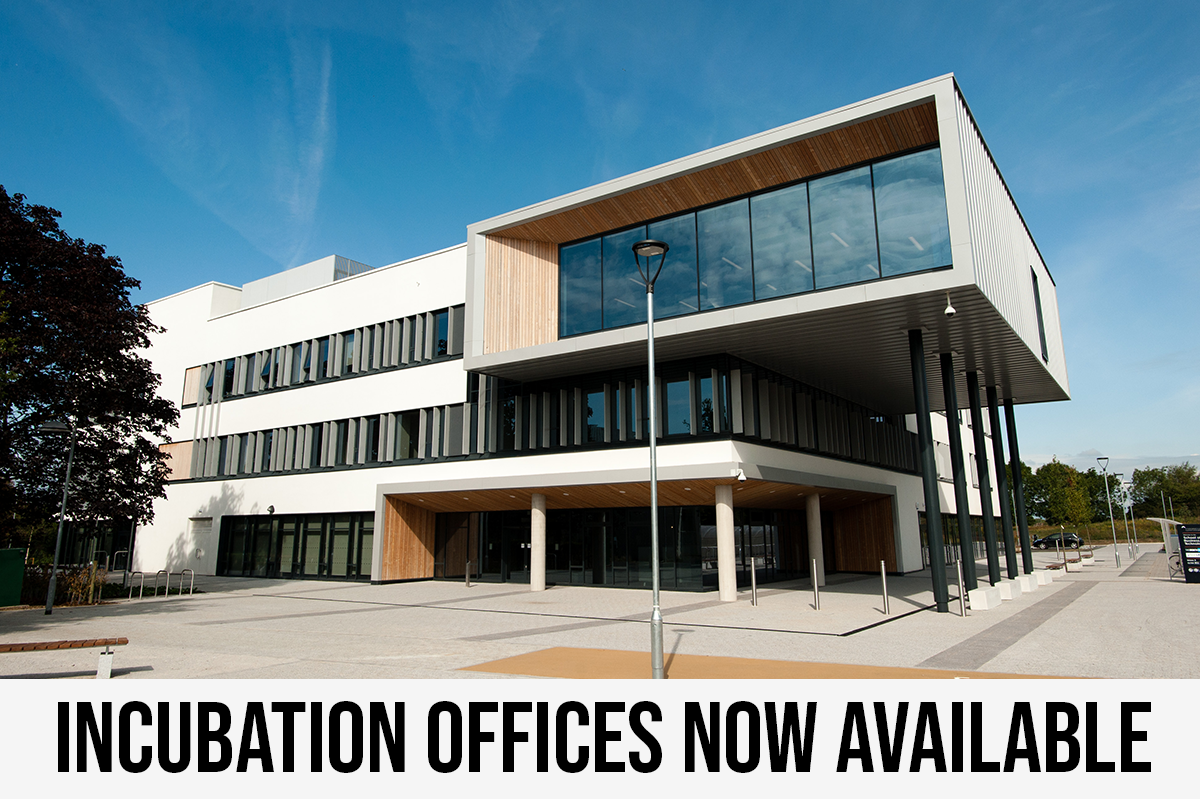 We love that plenty of you already call The Growth Hub home. Whether you base yourself here for a few hours, a day, or even a whole week at a time; it's great to see familiar faces hot desking from Gloucester.
But now we can go one step further.
You can now exclusively rent one of four incubation offices within The Growth Hub itself. This will give you all the normal benefits of a rented office (postal address, broadband, phone, parking, desks) but with the added bonuses that come through being part of our amazing space:
Free on-site consultants to bounce ideas off
Free on-site training and networking events
Leading research and academic expertise
Access to specialist design equipment
Blue-sky thinking student talent
And much more...
Who we're looking for
These aren't just cheap rental offices. You can get those anywhere. Our incubation suites are designed to do just that, incubate your business. Whether you're just starting out and need a supportive environment, or you're an established business with a need for on-demand access to consultants and academics, we've got you covered.
For just £200+VAT per month, you'll be able to work in an environment which has helped more than 3,000 businesses grow over the past 5 years. With The Growth Hub, the University of Gloucestershire and Start and Grow on your side, you'll be in the perfect position to nail your next big growth spurt.
We're expecting big demand, so make sure you get your application in soon...