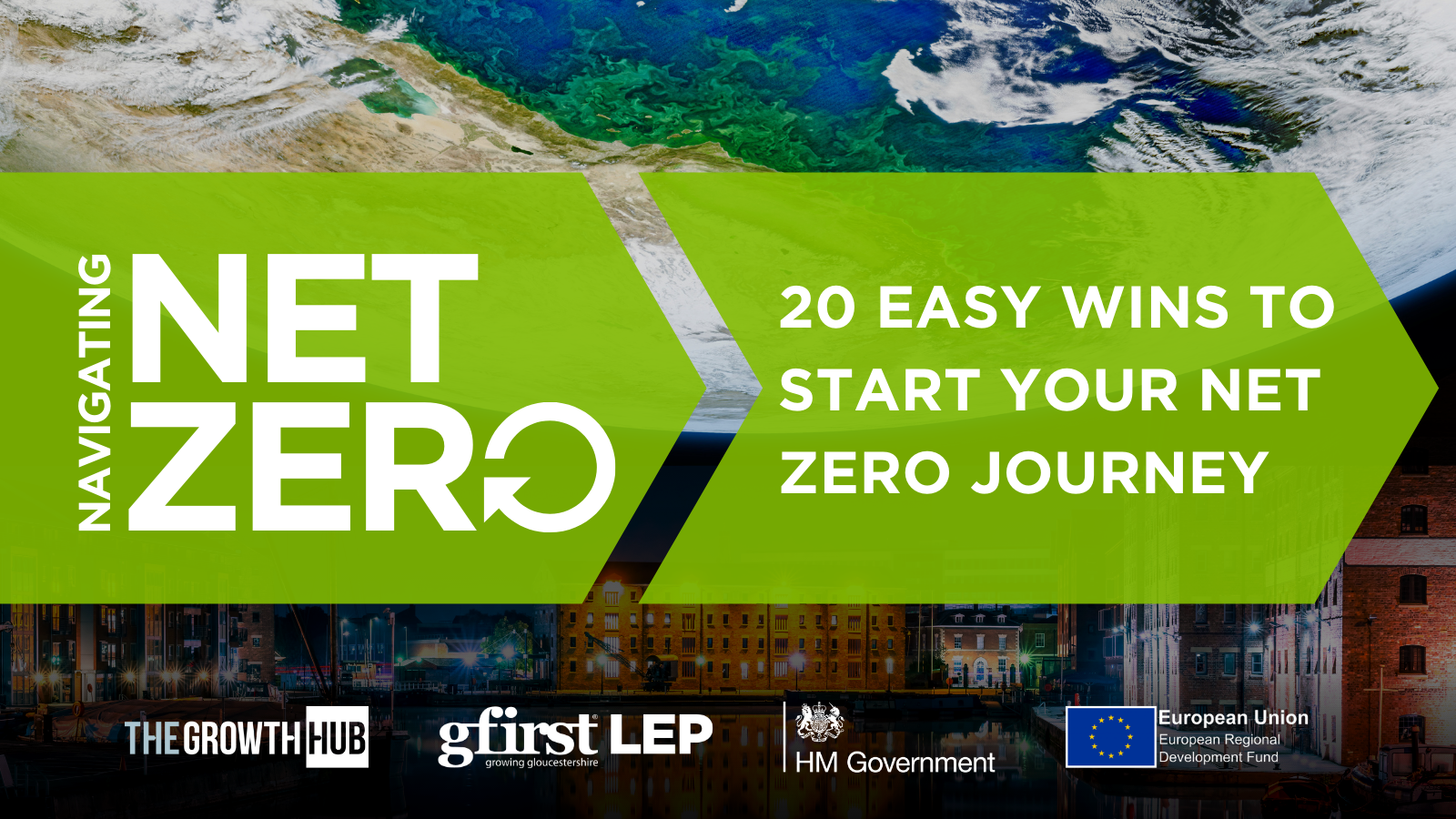 As Anne-Marie Bonneau, a sustainable chef, once said: "We don't need a handful of people doing zero waste perfectly. We need millions of people doing it imperfectly."
The same applies to Net Zero. With hundreds of ways to reduce your carbon footprint, it can feel like a big commitment and a hard task to get started at all. But small changes make a big difference and once you start seeing the benefits, it becomes easier to scale up your programme and get buy-in from the rest of your business.
Before investing in technology, consider what you can do better with what you already have.
Here are 20 easy wins to start your Net Zero journey:
Change to a green energy supplier.
With the right supplier, you should pay no more for sustainable energy than traditional energy.
Turn off appliances fully.
New Zealand wastes $100m per year on domestic standby power.
Switch to energy saving LED light bulbs.
Changing from a 40W filament bulb to a 5W LED bulb can save you more than £150 per year.
Use optimum smart controllers, which learn how quickly buildings heat up.
A Manchester-based business saved £4k and 18 tonnes of emissions by installing a £100 timer.
Switch to motion sensor lighting.
Energy savings from motion sensors can equate to 33 fewer hours of running a 60W light bulb.
Maintain boilers and pipes for efficiency.
Just 0.8mm of soot reduces heat transfer by 9.5%, and 4.5mm of soot by 69%.
Use timers to match heating to working hours.
Analyse employer behaviour patterns to only heat rooms and buildings when required.
Use weather-compensated heating controls.
Synchronising heating to ambient environmental temperature reduces unnecessary usage.
Reduce vehicle use via carpooling, park-and-rides, and cycle-to-work.
Carpooling saves 1.6m tonnes of CO2 annually.
Replace taps with spray taps.
Spray taps can use 10 less litres per minute.
Install dual-flush toilets.
Dual flush toilets use 67% less water.
Educate staff on everyday water conservation habits.
By overboiling our kettles, we generate 3,525 tonnes of extra CO2 every day.
Harvest rainwater.
Rainwater can replace up to 50% of water usage.
Reduce quantity of meat consumed, or even go meat free.
Livestock and its grain takes up 83% of farmland, but produces just 18% of food calories.
Buy fresh produce in season.
The global food market accounts for 26% of the world's greenhouse gas emissions.
Buy local food and drink for staff.
The closer to home it's grown, the less carbon emitted during transit.
Go Fairtrade.
Fairtrade promotes climate resilient agriculture to protect the environment and biodiversity.
Adopt sustainable procurement practices for a greener supply chain.
Improvements in the wider network have the potential to have the greatest overall impact.
Go digital with online bookkeeping, e-signing, cloud transfers, & e-tickets.
A UK legal firm saved £350k per year by going paperless and reduced its carbon by 680 tonnes.
Explore ISO4001 (Environmental Management Standard), ISO50001 (Energy Management Standard), and PAS2060 (Demonstration of Carbon Neutrality.)
Companies with sustainability accreditations are more likely to achieve their goals.

 
What else can I do?
As a Gloucestershire business, you have plenty of options:
- Attend one of our upcoming, fully funded, net zero events. Taking place at Gloucester at 4.30pm on March 23rd and Cirencester at 10am on April 6th. 
- Complete our climate survey: so that we know your biggest barriers and can put the right support in place to help you overcome them.
- Make a climate commitment: join thousands of fellow SMEs in the same position and work together to make changes to fight climate change.
- Bookmark our Net Zero page: this is where The Growth Hub will be publishing news, events, research, and resources to help local businesses.
- Get in touch for support: speak to our dedicated Net Zero team, who can answer questions, make introductions, and find the answers you need. Email: netzero@thegrowthhub.biz for support.