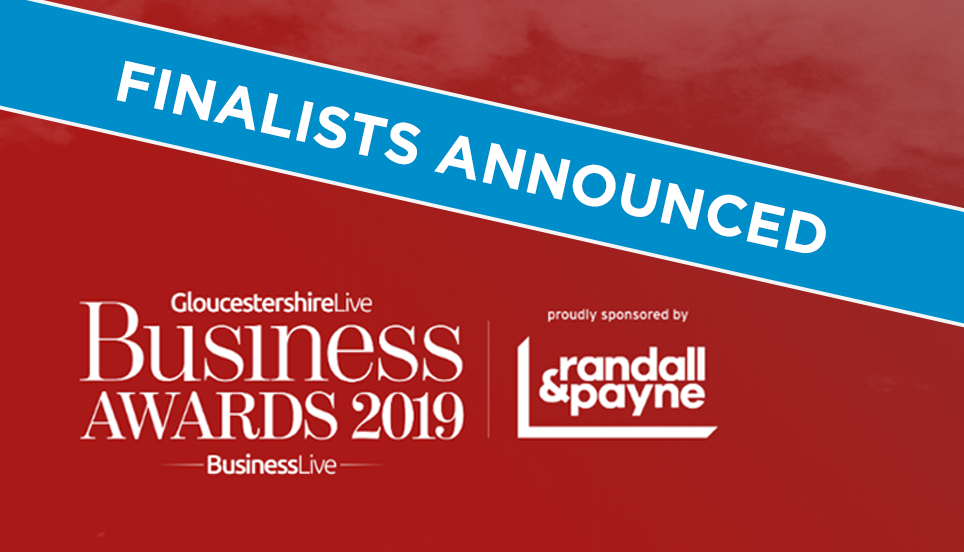 The finalists for the 2019 Gloucestershire Business Awards have been announced!
We look forward to this time every year. Mainly because we're always a bit proud of how many of these businesses we know. There's always a healthy share of Growth Hub clients on this list (more than half this year, if you're wondering...) Some of them we've worked with for years, some of them we've only just met, but it's great to see that we're doing our jobs and helping these businesses fly. It's also great to see some new names, and to add these to the list of firms we want to meet and help.
The absolute best of luck to every finalist, we're rooting for you. And we'll see you all at the Awards Night in October. We can't wait!
Business of the Year
Avon Specialty Metals Ltd
EESI Group Services
GBE Converge
Small Business of the Year
Cyber Security Associates Limited
Haremi Ltd
The Logical Utilities Company Ltd
Family Business of the Year
Geometric Manufacturing Ltd
Gloucester Carpet Outlet
Leeways Packaging Services
New Business of the Year
Cleevely Electric Vehicles
Gloucester Student Houses
T2 Alloys Limited
The Coconut Tree Limited
Young Business Person of the Year
George Tatham-Losh, Move Sales and Lettings
Hannah Hudson, Stonelea Riding Centre
Tom Parling, CEO Ocere Ltd
Tora Atkinson, Element Recruitment
Business Innovation
Leeways Packaging Services Ltd
Protrack Solutions Limited
Salpo Technologies
Marketing Campaign of the Year
Barrington Ayre Shirtmaker & Tailor
First Base Employment Ltd
Vanessa Arbuthnott
Best Place to Work
Holiday Architects
Radioactive PR
Sanctus Ltd
Growth Business of the Year
Geometric Manufacturing Ltd
Gloucester Carpet Outlet
Corporate Social Responsibility Award
Colour Connection
Furniture Recycling Project
ProCook
Best Employee
Carmen Daley, Apprentice Management Group
Olivia Pym, Move Property Sales and Lettings
Remi Ashton, Ocere Ltd