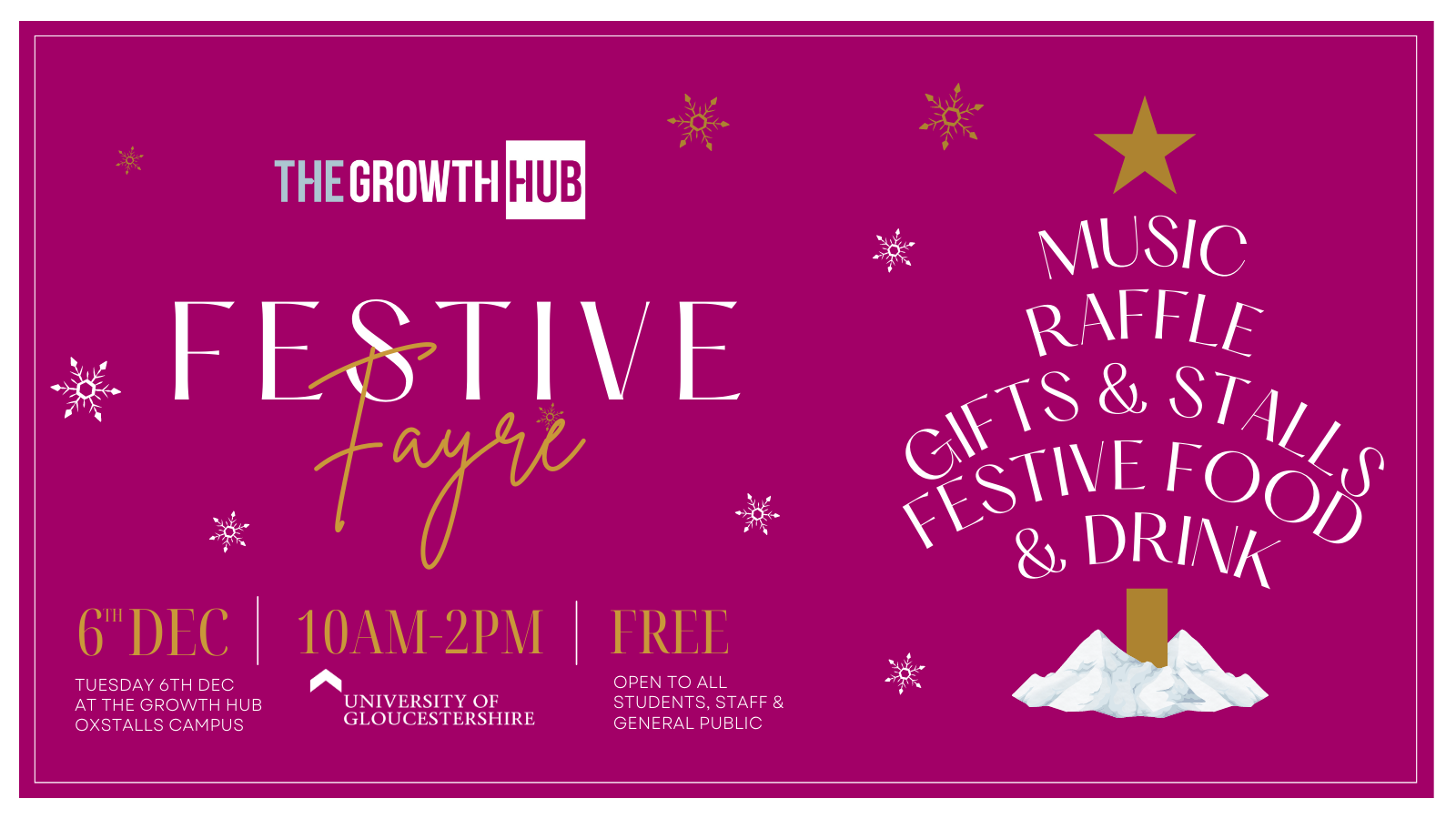 The Growth Hub are delighted to be running the extremely popular Growth Hub Festive Fayre once more.
Taking place at the Gloucester Growth Hub, University of Gloucestershire Business School, on Tuesday 6th December from 10am-2pm, it is always a must visit for anyone looking for local, quality products, stocking fillers, free mice pies, live music and prizes!
Gloucestershire local businesses will be showcasing a wide range of unique gifts and providing much needed Christmas inspiration for those looking to buy that fantastic gift or stocking filler for a special someone.
This year, Made in Gloucestershire are proud sponsors of the Fayre and have provided the grand prize of a food and drink hamper for the charity raffle. With a very generous helping of locally sources food and drink products, this prize will make anyone a fabulous Christmas gift, even yourself! All proceeds will go to the Gloucester Foodbank. The charity raffle will have lots of prizes consisting of items generously donated by all the stall holders at the Fayre.  
Get in to the Christmas spirit early and come and join us for a festive filled morning. All are welcome and the team are looking forward to seeing you there!