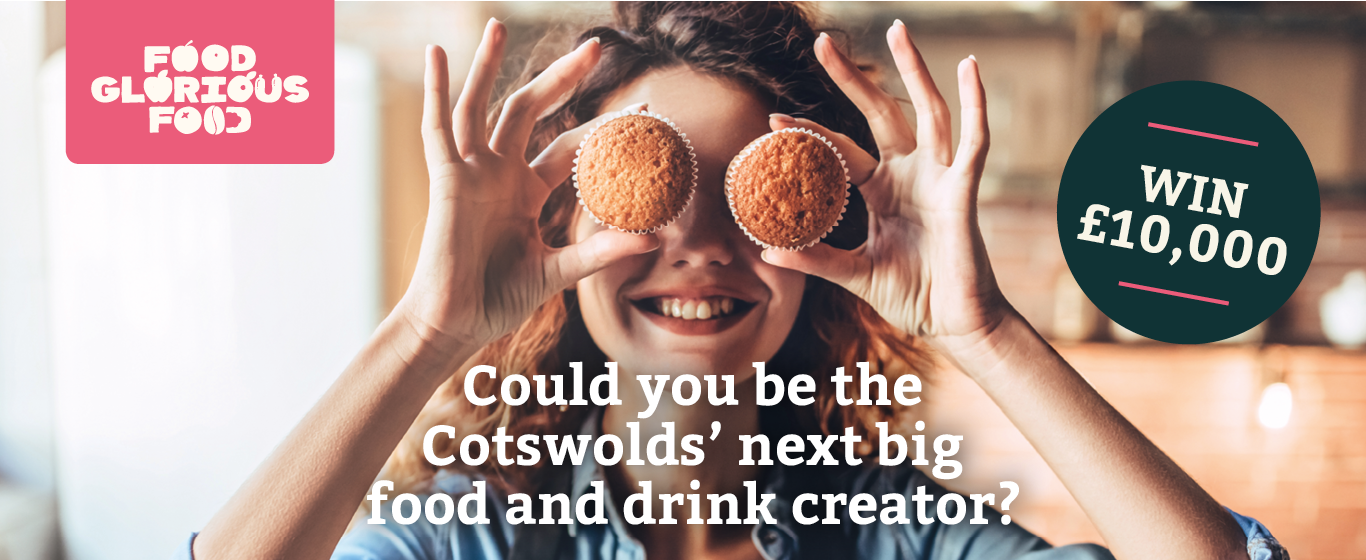 Co-op Midcounties is announcing the return of its Food Glorious Food competition and is calling all food and drink producers from across Gloucestershire to put their produce to the test, to be crowned the 2020 winner.
Budding entrepreneurs that enter could be in with the chance of securing a £10,000 cash injection and an exclusive listing in selected Co-op Midcounties Food stores as part of the Best of our Counties Range.
The lucky cherry-picked finalists will go head-to-head in a 'Dragons' Den' style competition where they will pitch their best ideas to a panel of industry experts, including the likes of celebrity chef Phil Vickery and Countryfile's Adam Henson.

Phil Ponsonby, CEO Co-op Midcounties, said:
"Supporting locally produced food and drink will always be a strong commitment of ours and the Food Glorious Food competition provides a great platform for the most creative minds in Gloucestershire to showcase their innovative new ideas or existing products.

"We're looking forward to spotting the next big food and drink products and supporting the producers on their exciting journeys. We'd encourage all budding entrepreneurs ready to take the next step to enter to be in with a chance of giving their existing products a boost or turning their concepts into a reality on our shop shelves."  
The Food Glorious Food competition, launched in 2018, is returning for a second year with the hopes of replicated the success and helping more local producers get their innovative products to shoppers. 

Last year's winning products came from local producer Deborah Flint, owner of Cinderhill Farm in Lydney with her 'Sausage Roll of Exceeding Enormity' and 'Foggy Pasty', which are now on the supermarket's shelves, as well as Midcounties' stores in Gloucestershire. Deborah worked with Peter Brown, Business Guide at The Growth Hub, to help set in place a strategy for the business. 
Deborah said:
"Peter has been absolutely invaluable to us and to the business, drawing on his extensive experience of manufacturing and production he has helped us become an altogether more confident business. From his very first meeting, where we made Peter get his wellies on and make sausage rolls with us, we knew that Peter cared about our business and we can trust him to give us the best advice and steer us in the right direction"
Of her competition win in 2018, Deborah said: "The Food Glorious Food competition was a really fantastic initiative to be involved in and has been a key part in fuelling the growth of our business. The £10,000 investment has meant we've been able to hire four more members of staff to respond to the increase in demand for our products. 

"The commitment Co-op Midcounties has to supporting local producers is second to none so we'd encourage anyone starting out with a great food or drink idea to take the next leap and enter the competition. 

Those that would like to enter the Food Glorious Food competition can apply online here. But be quick, applications close on 31st January 2020.