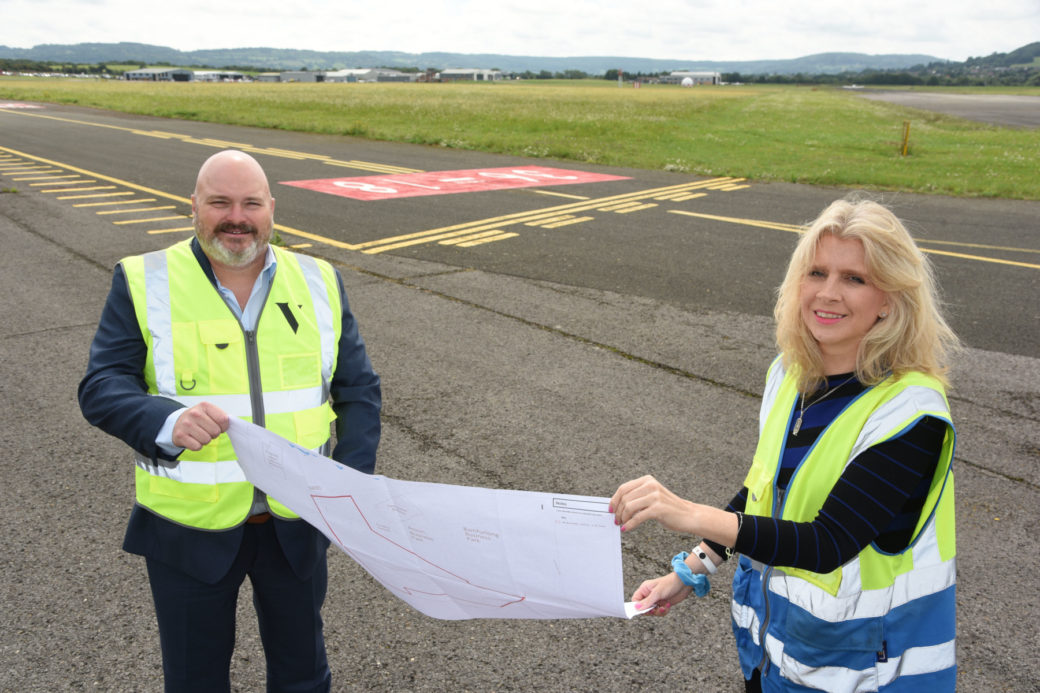 Karen Taylor has come to lead Gloucestershire Airport by way of a long and winding road, not one stop of which has been in aviation.
But each has served its purpose. As part of the Natwest banking group, training as an accountant, Karen learnt the numbers. At Capita and Zurich, she mastered them. Gloucester City Homes provided leadership experience under pressure, and then the NHS made it look like a preamble. This was followed by a continuation in the care sector at Brunelcare.  In 2018, equipped with financial, operational, and logistical experience, Karen joined Gloucestershire Airport as Commercial Finance Director. 
Less than 2 years later, she would be solely in charge:
Taking the reins in the middle of a pandemic has been challenging to say the least, but it has been the support of my colleagues (and customers) which have made all the difference. From our Vice-Chair coming down from the Midlands to lend his experience of running multiple airports, to one of our tenants taking me up in his helicopter to show me our joint challenges from the air; it's been the people, not the processes, which have made the difference.
And so on the back of these experiences Karen started looking for more opportunities to engage with her peers, especially those outside of her immediate circle:
I approached The Growth Hub and found out about Peer Networks, which seemed tailor-made for my situation. Having the chance to network with other leaders, share my challenges confidentially, and find solutions from other leaders in other sectors - it's exactly what I was looking for. Sometimes when you're so close to something, you can miss the obvious, so having a sounding board will be invaluable. Plus, it helps to speak to other bosses and find out they're experiencing the same emotions, especially the loneliness of leadership.
Gloucestershire Airport is embarking on a huge development project. When your to-do list includes tasks like: renovate 2 runways, improve the radar system, and create 1,500 jobs by building a new business park - it's clear you're going to need some help.
My biggest challenge now is bringing people along on the journey with me. That means staff, customers, tenants, local residents, and stakeholders. It's only by pulling in the same direction that the airport can realise its potential. We should be huge. We shouldn't be hearing 'I didn't know Gloucestershire had an airport.' And when it's who you know, not what you know, I'm hoping Peer Networks will help me build those long-term connections with people who can help me with my mission.
Peer Networks is a free programme made up of multiple clusters of leaders, grouped for their similarity in sector or situation. With common ground, there's less need for small talk and more time for action. Karen is part of the Strategy & Risk cohort, which focuses on leaders with big projects ahead.
The second phase of Peer Networks will launch in September 2021.
To find out more and register your interest, visit Peer Networks 2021.