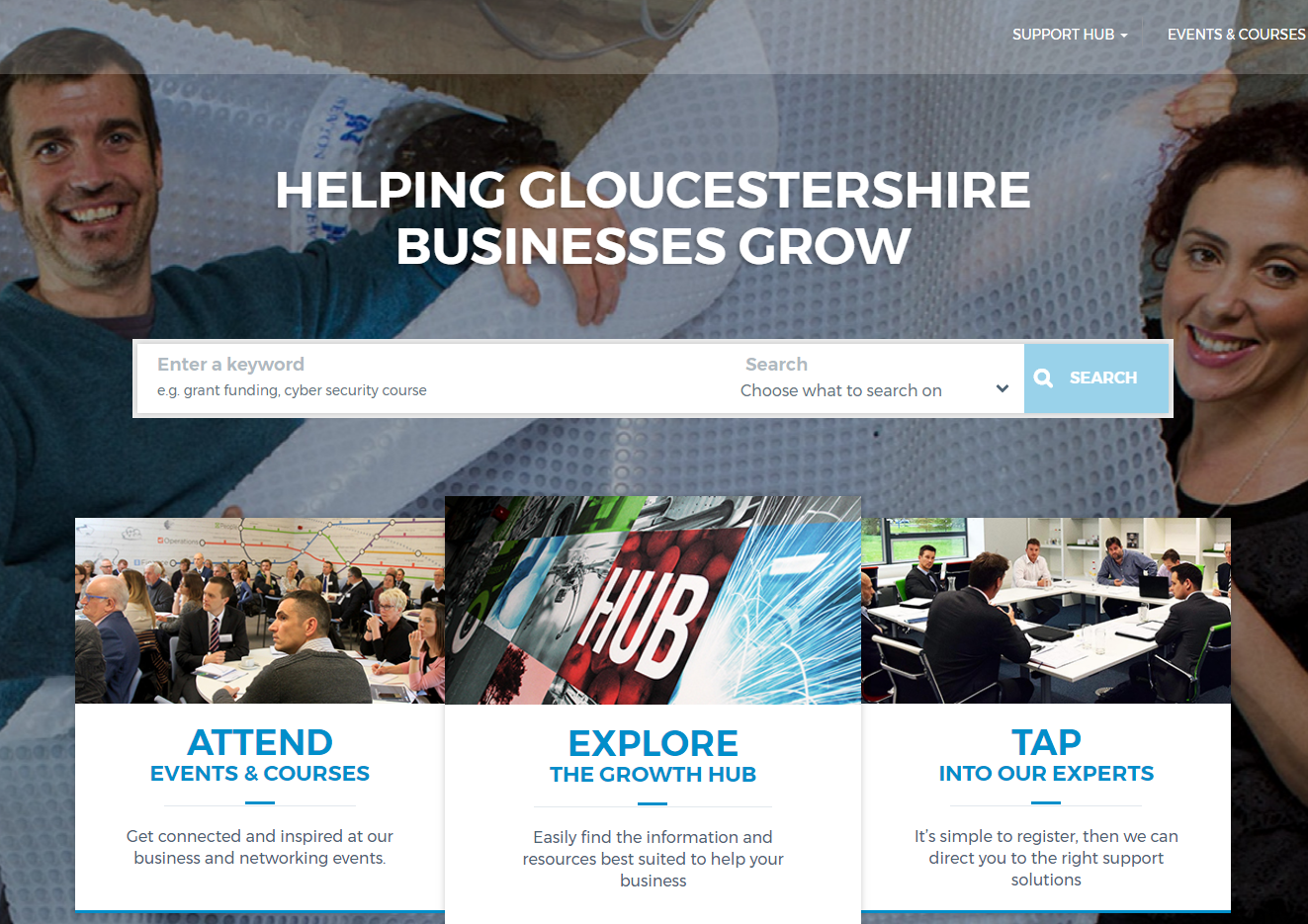 We have just launched our new website, which will give Gloucestershire businesses more access than ever to support, resources and events.
2017 marks an exciting milestone in The Growth Hub's journey. This year we will complete our initial three-year project and embark on our next leg, where we will be opening more Growth Hubs around Gloucestershire. To enable us to best serve an increased number of businesses, we have combined our website and our business support system to make it easy and simple for you to get what you need.
This means that you will need to create a new Growth Hub Account. You can do this by clicking 'Log in' in the top right of your screen, and then 'Register' on the following page. It only takes a minute, but with it you'll be able to register for events and access more than 1700 business support resources via The Growth Hub website.

You will still need to create a new account, even if you had one for our previous website.
If you encounter any problems, or if you have any feedback on our new website, please let us know by e-mailing marketing@thegrowthhub.biz