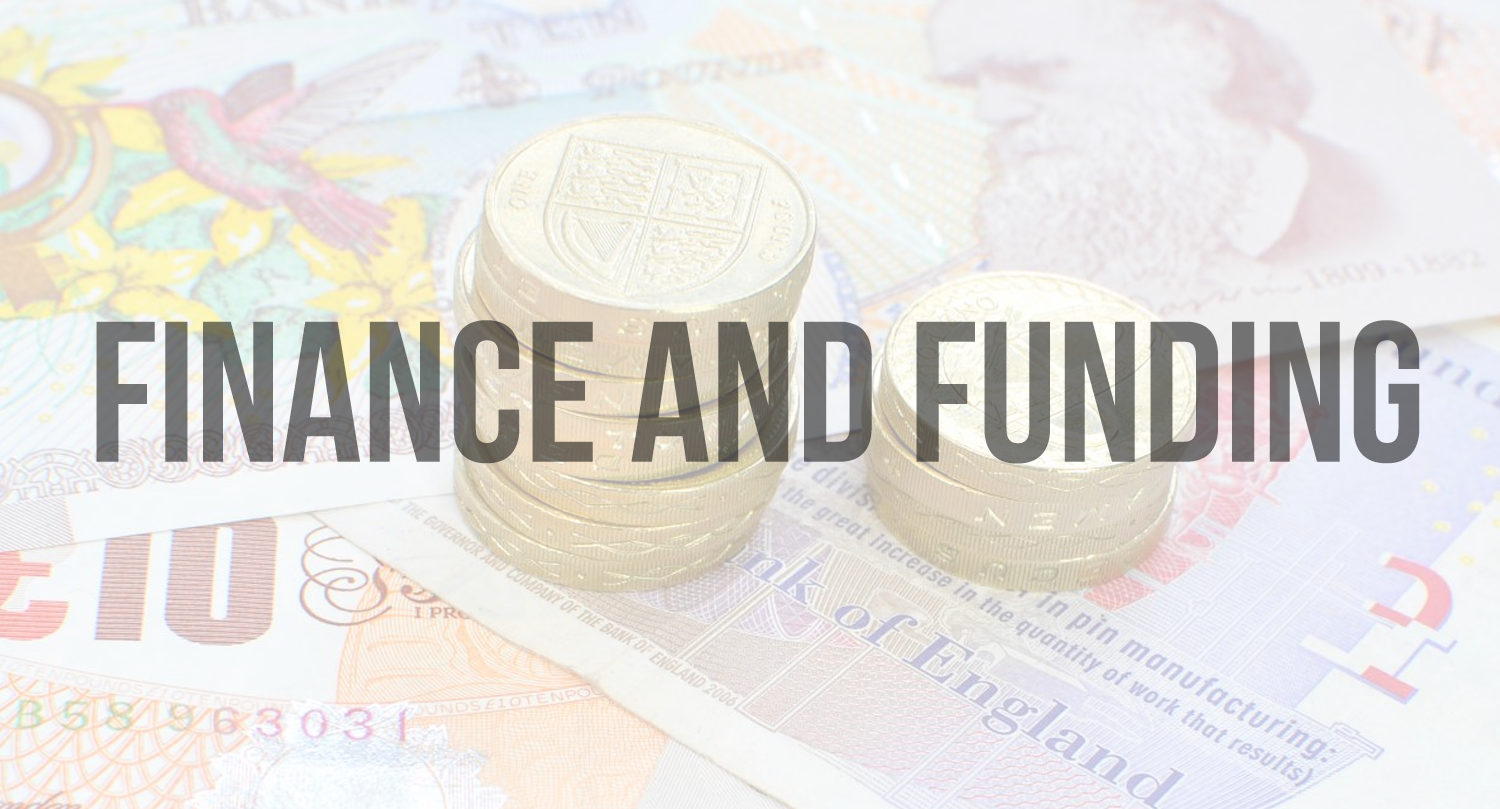 At The Growth Hub, we have seen that access to finance and funding is one of the most common challenges to the growing business. There are lots of options available, but which one is most accessible and holds the most benefits for your industry? The following list contains some of the options that we recommend to our clients. For a more detailed conversation about how we can help you find the right funding for your business, call us to arrange a meeting.
The Growth Hub SEED Fund
The SEED Programme, funded by RGF, is The Growth Hub's new answer to growing SME businesses in the county. It includes £2.3m of match-funding available to businesses whose projects will create or safeguard jobs in Gloucestershire: http://www.thegrowthhub.biz/seed
Better Business Finance
Impartial information and support to businesses and entrepreneurs looking to develop and grow: www.betterbusinessfinance.co.uk/?finance-finder
British Business Bank
BBB has created The Business Finance Guide: A journey from start up to growth: http://british-business-bank.co.uk/bfg/
Crowdfunding
A new and emerging way of funding new ideas or projects by borrowing funding from the crowds: www.crowdfunder.co.uk / www.kickstarter.co.uk
Fredericks Foundation
A charity that provides a comprehensive range of business support and microloan funding for start-ups and small businesses: www.fredericksfoundation.org
Funding Circle
An online marketplace to help businesses find low cost loans quickly and investors get better returns: www.fundingcircle.com
Gloucester City Council
The city council has a number of business grant schemes under the banner of Gloucester Supports Business: www.gloucester.gov.uk/business/finance-funding-and-grants/Pages/Business-Grants.aspx
Gloucestershire County Council Funding Bulletin
The county council has produces a regular bulletin listing some of the UK external funding opportunities: www.gloucestershire.gov.uk/funding
Gov.uk
Gov.uk can help you work out what type of finance is best for your business, taking into account your size, turnover, shares and the amount of funding you need using this simple easy to follow online guide: www.gov.uk/business-finance-support-finder/search
Innovate UK
This organisation funds, supports and connects innovative businesses to accelerate sustainable economic growth: www.gov.uk/government/organisations/innovate-uk
Money Saving Expert
A guide to business bank accounts and finance via the traditional banking route: www.moneysavingexpert.com/banking/small-business
Royal Agricultural University
RAU received a Rural Training Grant to support the delivery of vocational short courses: www.rau.ac.uk/business-services/networking-events/funds-for-training
Shell LiveWire
The UK's biggest online community for young entrepreneurs awards 4x £1000 'Grand Idea Awards' every month: www.shell-livewire.org
South West Investment Group Services
A non-profit making organisation investing in businesses throughout the South West of England through grants and soft loans: www.swigfinance.co.uk
Start Up Loan
A government scheme offering loans to young entrepreneurs to help them start up successful businesses. Applicants can borrow up to £10,000: www.startuploans.co.uk
Virgin Start Up
The not-for-profit Virgin company for entrepreneurs: www.virginstartup.org
For a more detailed conversation about how we can help you find the right funding for your business, call us to arrange a meeting.