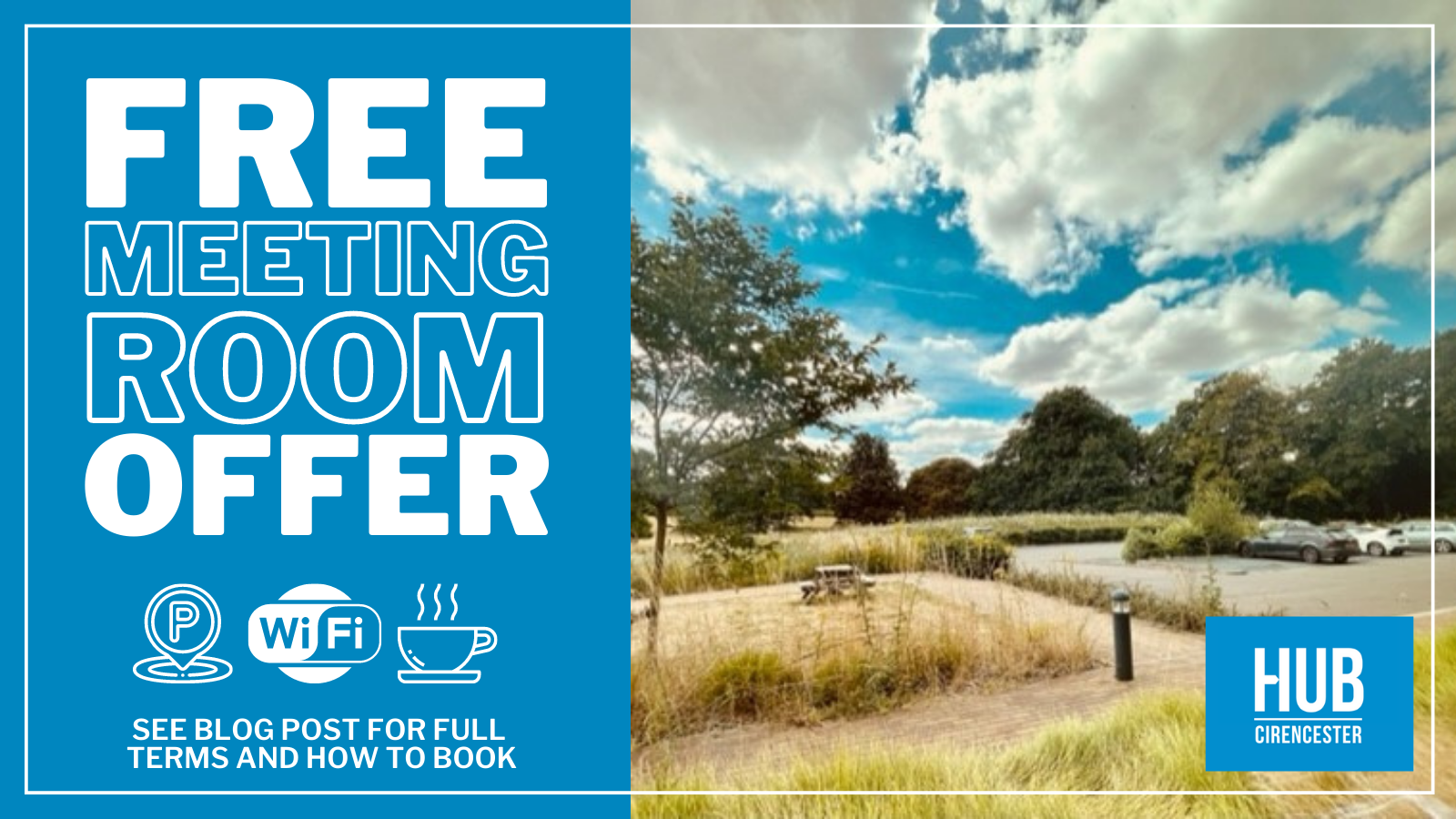 Sometimes a new setting, with inspirational views, is just what you need to make your next team meeting, away day, or client meeting extra special. 
We think we're very lucky to have great meeting rooms at the Growth Hub Cirencester, so much so that we'd like to share them with you – for free! Why not have a room on us during the month of August. Perhaps your team now work remotely and you'd like to bring them together again, or you have a new client you'd like to meet in a modern and professional environment to bring them on board. 
Nestled in the capital of the beautiful Cotswolds and placed in between the Royal Agricultural University and Cirencester College; the Cirencester Growth Hub is the perfect place to get support, work and meet like-minded professionals in a relaxed atmosphere, surrounded by green spaces.
We are situated in a beautiful rural location, and we offer the perfect retreat for away days and off-site meetings, with easy links to Cirencester, Gloucester, Cheltenham and the A419, A417, M4 and M5.
As part of this promotion, your business will benefit from:
Free parking
Free superfast WiFi
Why not call us today and check availability with our friendly team on 01285 889850.
Full terms for this promotion:
Subject to availability

Mon - Fri, 9am - 5pm

Maximum of 1 x booking per company or person

1 x booking = up to 8 hours in one day

Qualifying dates of making the booking 1st Aug - 31st Aug 2022

Qualifying dates of actual booking 1st Aug - 31st Aug 2022

Bookings must be made by phone on 01285 889 850

Hot drinks excluded from free promotion.

Specialty 

tea and Bean to Cup coffee available to purchase throughout the day at £1 each (cash only)